Federal judge eases Alabama absentee rules for next month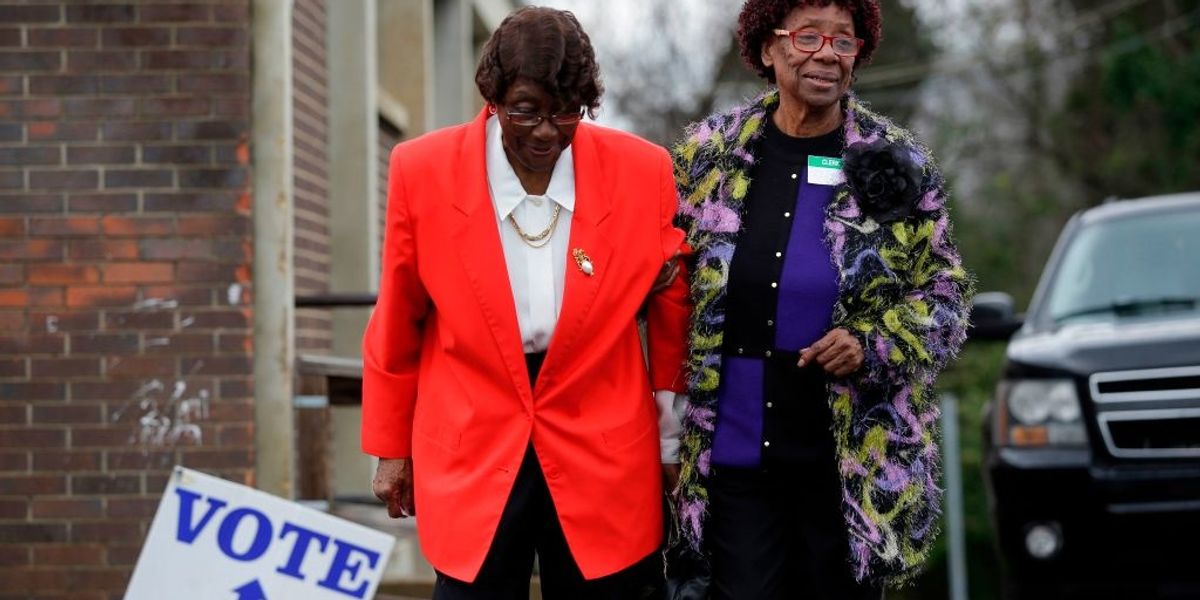 Joshua Lott/Getty Images
The coronavirus means absentee voting needs to be easier in Alabama, at least in next month's primary runoffs and especially for the elderly, a federal judge says.
A ruling Monday, by District Judge Adbul Kallon of Birmingham, waived the current requirement that absentee ballot return envelopes be notarized or signed by two witnesses — and also contain a copy of the voter's photo ID. No other state requires that much verification of a mail-in voter's authenticity.
The judge also said the state must permit curbside casting of ballots, allowing voters to make their choices without leaving their cars.
---
But all the easements apply, at least for now, only to the July 14 runoff elections. They have national significance, because the marquee contest is a GOP Senate faceoff between former Attorney General Jeff Sessions and former Auburn football coach Tommy Tuberville. The winner will be favored to unseat Democratic incumbent Doug Jones in one of the nation's reddest states.
Still, the judge's order represents the latest of several modest, recent victories for civil rights groups that have sued to allow more people to vote without risking their health by appearing at a traditional polling place.
In South Carolina, for example, a federal judge ruled the state could not mandate witness signatures on absentee ballots for last week's primary. The state Supreme Court in Oklahoma struck down a notary requirement for absentee ballots, but the Legislature just days later put it back.
Sign up for The Fulcrum newsletter
The Alabama suit was filed by the NAACP, People First Alabama and the Greater Birmingham Ministries along with four voters alleging their right to vote was being abridged by state rules that would force them to violate social distancing protocols. The four maintain they are at higher risk of Covid-19 infection because of their age, race or underlying medical conditions.
Alabama doesn't prohibit curbside voting by law, but GOP Secretary of State John Merill has asserted that several counties need to stop making plans to offer it. The judge said that was wrong and that the state must permit curbside balloting as an option.
Kallon, put on the bench by President Barack Obama, made clear that while he was being asked to decide the rules for the runoff only, plaintiffs are free to move for a separate preliminary injunction regarding the other elections.
Alabama's statewide restrictions on businesses are due to last until July 3, and the state has experienced a consistent uptick in coronavirus cases.
Merrill has waived strict excuse requirements for voting absentee, but only through the runoff. Alabama is among 16 states with such rules, making them targets for added scrutiny in a year when voting rights groups and Democrats are pushing to conduct as much of the November election by mail as possible. President Trump and most in the GOP are resisting, saying without evidence that the system makes election cheating easy.