Meet the reformer: Alma Couverthie, a new face for the League of Women Voters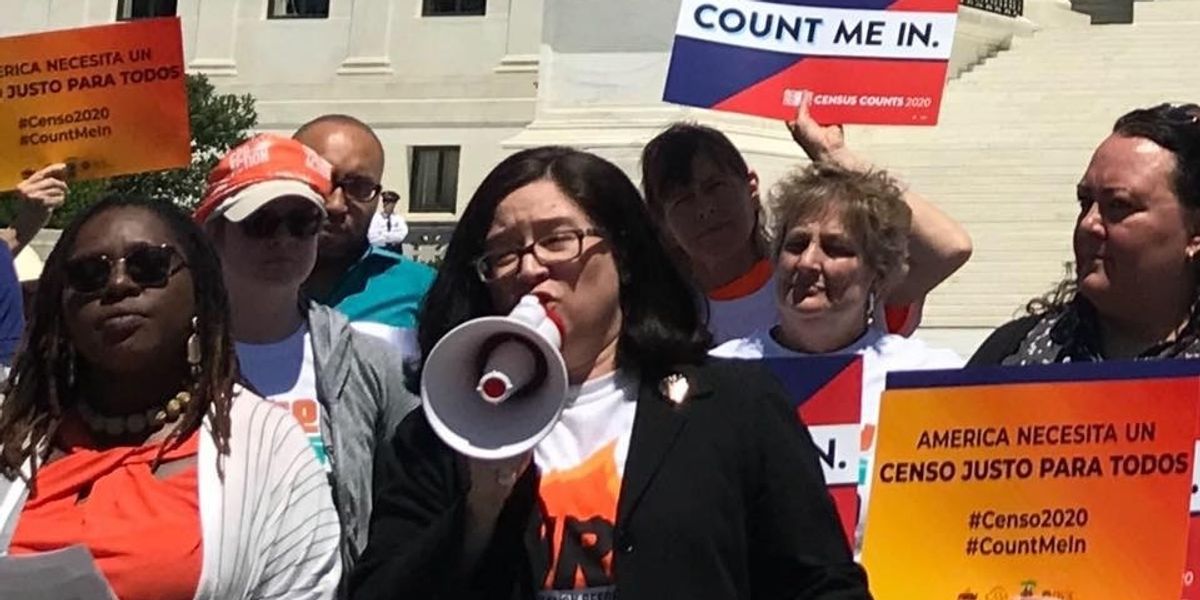 Community Change
The League of Women Voters, founded a century ago to register 20 million Americans just enfranchised with ratification of the 19th Amendment, is now one of the best-known champions of democracy reforms including expanding voting rights, ending partisan gerrymandering, curbing money in politics and promoting civic engagement. It also advocates on such hot-button domestic issues as health care, the environment and immigration. Since last year, Alma Couverthie has led the league's grassroots advocacy work. Before that she was a field operative for the immigration reform group Community Change and spent two decades as an immigrants' rights and labor organizer. Her responses have been lightly edited for length and clarity.
What's the tweet-length description of your organization?
The polite, badass ladies empowering voters and defending democracy.
---
Describe your very first civic engagement.
Joining fellow students at the University of Puerto Rico on a strike protesting my college's fees hikes. We were not successful, and the fees have continued to skyrocket. I would not be able to afford my education the way I did back then if I had to do it today.
What was your biggest professional triumph?
Developing and teaching Poder, a leadership development program that for 10 years incubated many of the leaders who are active and engaged today. Some are elected officials, others have become community organizers, social impact business owners and radio personalities.
Sign up for The Fulcrum newsletter
And your most disappointing setback?
Losing the so-called DAPA case. Back in 2016 the Supreme Court deadlocked on a challenge to President Obama's immigration plan, and that effectively ended his efforts to shield as many as 5 million undocumented immigrants from deportation and allow them to legally work here. DAPA stands for Deferred Action for Parents of Americans and Lawful Permanent Residents. The feeling of defeat and the deception of all those parents and their families was one of the most painful moments.
How does your identity influence the way you go about your work?
Since organizing power comes from building relationships of trust, you need to be true to yourself and be authentic. My experience as a Puerto Rican woman, born and raised on the island, informs and influences how I approach my work.
What's the best advice you've ever been given?
The perfect version of what you want to accomplish exists only in your head. Keep it to yourself.
Create a new flavor for Ben & Jerry's.
Holding by the Mango: intense mango flavor with a puckery lemon swirl and sprinkled with sweet red dragon fruit jelly candy. This is inspired by the best dessert I've ever had.
"Mango" in Spanish refers to the fruit but also means "handle," like from a frying pan. A common phrase is "Agarrando el sarten por el mango," which literally means holding the frying pan by the handle — but which really refers to being in charge. So the name for my flavor is alluding to that "take charge" phrase that I grew up with.
The West Wing or Veep?
Neither. Scandal!
What's the last thing you do on your phone at night?
Make sure the alarm is set. I go to bed early so I can rise early almost every day.
What is your deepest, darkest secret?
When I make flan, I clean the leftover sweetened condensed milk on the can with my finger and lick it! It's my guilty pleasure.