On the right, anti-Trumpers launch ads boosting absentee alternative
https://twitter.com/saramswann?lang=en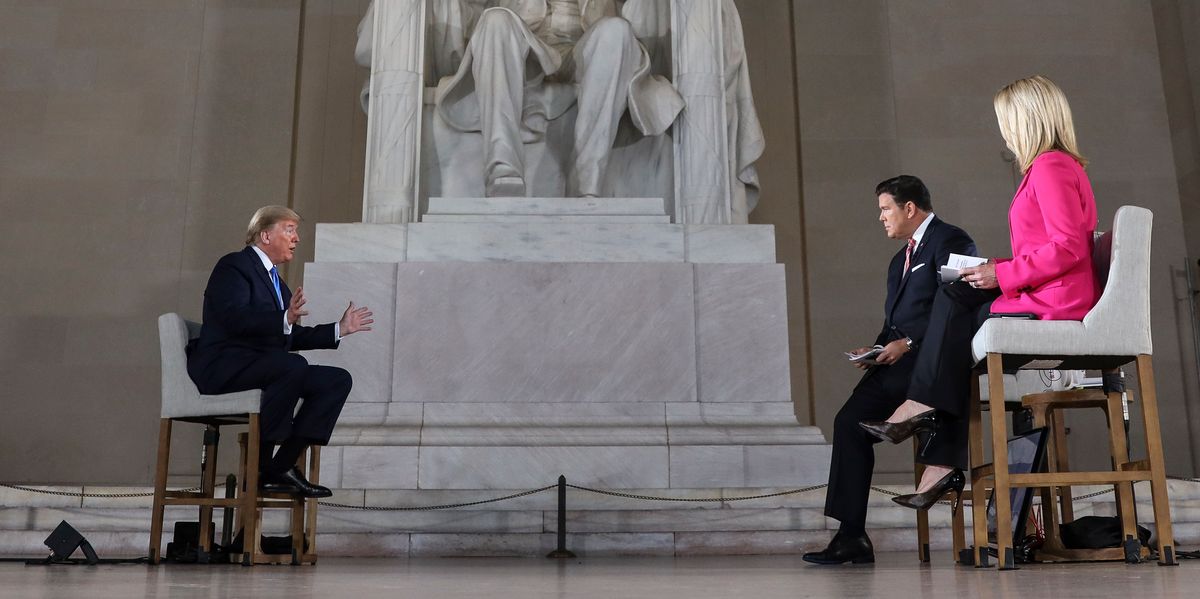 Oliver Contreras-Pool/Getty Images
The push to expand mail-in voting because of the coronavirus pandemic has mostly come from Democrats, but now a group of prominent GOP dissidents is joining the call.

Republicans for the Rule of Law, a group of conservatives opposed to President Trump, has launched a $1 million campaign to promote voting by mail in this year's election. The first spot aired during Sunday night's Fox News town hall with the president.
Almost a dozen polls in the past month have found lopsided majorities in favor of expanding the option to vote absentee. But Trump and congressional GOP leaders have hardened in opposition, making the issue increasingly partisan and casting doubt on additional federal aid to make voting easier and safer during the public health crisis.
---
The 30-second spot will also run throughout the week on local stations and cable networks. It is the latest in a series of TV ads opposing Trump's policies the group has aired since its creation a year ago as an offshoot of Defending Democracy Together, a group of prominent "never Trump" conservatives assembled by political commentator Bill Kristol.
The ad features testimony from eight Republican voters who urge viewers to tell their elected officials to support expanding absentee voting. "We shouldn't have to put ourselves in danger to vote for you," a Pennsylvania woman identified only as Angela says at the end.
Sign up for The Fulcrum newsletter
The other voters say, in short snippets: "Voting is our patriotic duty as Americans. If coronavirus is still around in November, it won't be safe to vote at polling stations. Congress needs to step up and help the states prepare for expanding mail and absentee voting to ensure a fair, safe and secure election for everyone."
Republicans call for expanded voting options amidst the pandemicyoutu.be
Republicans for the Rule of Law is urging Congress to provide additional funding to the states to support the certain surge in absentee voting this fall, although the group doesn't specify how much money is sufficient.
The economic rescue package enacted in March included $400 million in grants that states may use however they choose for making their elections run more smoothly this year. Good-government groups and election officials say that's not nearly enough to cover all the anticipated expenses, and congressional Democrats' opening position for the next economic stimulus bill is that it should provide $4 billion more.
But GOP leaders say they're in no rush to produce another expensive stimulus bill and have resisted the Democrats' idea of focusing the next round of aid on the states. And, with the presidential election now less than six months away, time is running short to make arrangements for all the extra printing and counting-equipment purchases many states say will be essential to conducting a comprehensive and reliable vote.
"Five states already have vote-by-mail elections, and they've learned how to do it safely, securely, and fairly. Other states can learn from their example, but they need congressional support," said Sarah Longwell, the group's spokeswoman. "We've lost enough to the coronavirus. We can't lose our democracy, too."