Warren the big winner in 'approval voting' poll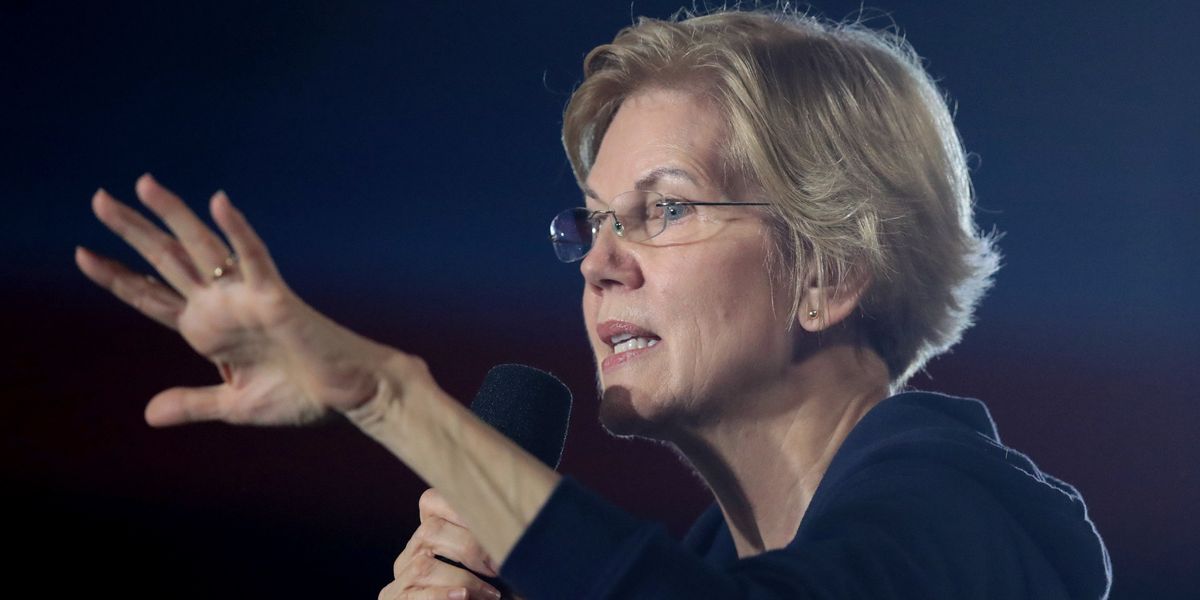 Scott Olson/Getty Images
Sen. Elizabeth Warren has the broadest support among Democratic presidential contenders — by a healthy margin — according to a poll testing a voting system that allows people to show support for more than one candidate.
Using what's called approval voting, the Massachusetts senator would have the support of 74 percent of Democratic primary voters, according to the poll, conducted Nov. 16-20 by the Center for Election Science.
Warren was followed by Vermont Sen. Bernie Sanders, with 64 percent, and South Bend, Ind., Mayor Pete Buttigieg at 61 percent. Former Vice President Joe Biden, the presumptive frontrunner in the crowded Democratic field, finishes in fourth place at 53 percent. The poll has a margin of error of 2.9 percentage points.
---
Recent traditional polls looking find Biden leading across the board, with his advantage ranging from 8 to 16 points. Warren and Sanders alternate grabbing second place.
Approval voting allows for people to choose as many candidates as they want. Proponents, including the Center for Election Science, say it better captures the depth of support for a candidate and eliminates the split in voting caused when more than one candidates occupies a similar ideological place in a race.
In this case, progressive candidates Warren and Sanders have similar platforms.
Sign up for The Fulcrum newsletter
The approval voting poll also shows how the more moderate Democrats cluster together: Besides Biden and Buttigieg, California Sen. Kamala Harris, who has since dropped out of the race, received support from 41 percent of those polled, followed by New Jersey Sen. Cory Booker (32 percent), businessman Andrew Yang (31 percent) and Minnesota Sen. Amy Klobuchar (28 percent).
Approval voting will be used for the first time in the U.S. in November 2020 in Fargo, N.D. CES is working with grassroots activists in St. Louis on a ballot initiative to implement approval voting for citywide primary elections.