Biden campaign creates a senior post for protecting voting rights
https://twitter.com/saramswann?lang=en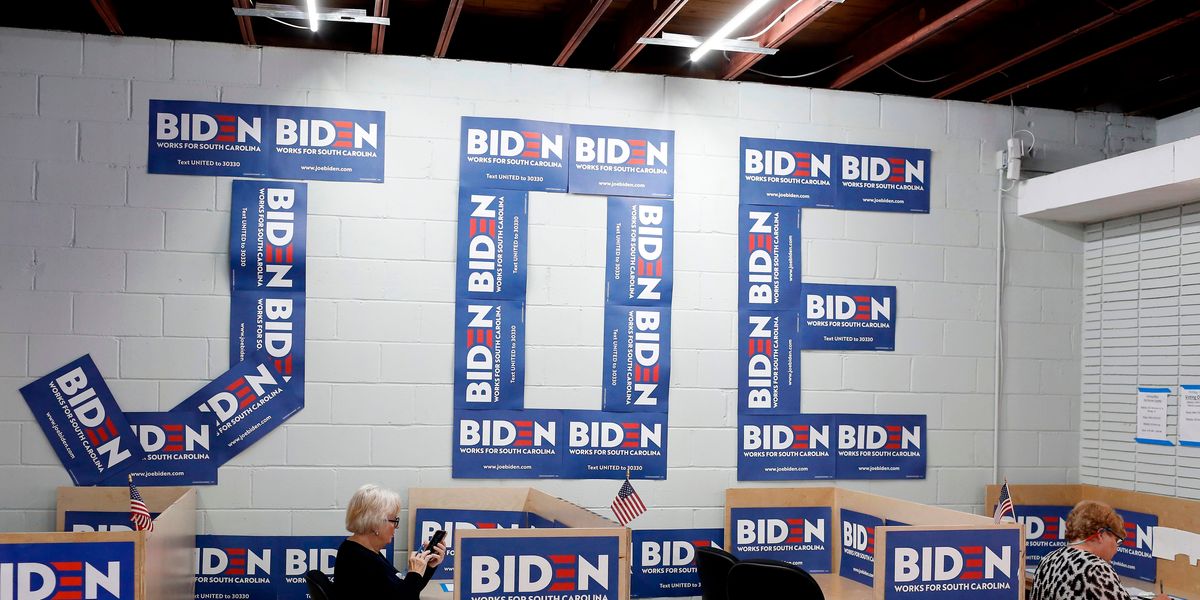 Joshua Lott/Getty Images
Joe Biden has created a new senior campaign position to focus on protecting the right to vote in an election remade by the coronavirus.

Rachana Desai Martin, a senior Democratic Party official, will be the national director for voter protection and senior counsel on the legal team, the presumptive nominee's campaign announced Tuesday.
It appears to be the first job of its kind in a modern-day major-party presidential campaign, but the circumstances are also nearly without precedent — the first national election in a century during a nationwide public health emergency. Martin will focus on ballot accessibility for all voters and combating the disenfranchisement of people of color.
---
Martin worked in the Obama administration and on Hillary Clinton's 2016 campaign. She is now the Democratic National Committee's chief operating officer, but she previously headed civic engagement and voter protections efforts at party headquarters.
Her work has already put her in the middle of one of the party's main campaign strategies of the year, filing dozens of lawsuits around the country hoping to force relaxation of rules limiting access to the voting booth in normal times — and especially to mail-in ballots this year. Spurred by President Trump, Republicans are fighting those suits mainly with the minimally substantiated argument that the current rules and a continued reliance on voting in person are essential to preventing election fraud.
Sign up for The Fulcrum newsletter
At the same time, at least two dozen states have temporarily expanded their mail-in voting systems and eligibility criteria on their own since March. But last-minute changes have led to ballot delivery challenges and long lines at polling stations in the few primaries that have taken place.
The pandemic has disproportionately impacted people of color, with black Americans having an outsized share of infections and deaths. Progressive advocates for making voting easier and safer are pushing not only expanded absentee voting but also more sanitizing and safety rules for polling places, which research shows are preferred by African-Americans. A strong turnout from minority communities, especially in cities where Covid-19 has hit hardest, is essential to Biden's roadmap for defeating Trump.
And while many states want to ease voting rules and expand balloting by mail to assure a safe but sizable turnout, they're running out of money to do so. The $400 million Congress has allocated is not nearly enough to cover the costs, good-government groups and election administrators say, but an additional $3.6 billion approved by the Democratic House looks to be substantially reduced if not eliminated, perhaps next month, once the Republican Senate gets its say in the next economic rescue package.
In addition to addressing the intersection of voting rights and public health, the Biden campaign said, Martin will also work to combat strict voter ID laws, the purging of registration rolls and disinformation campaigns.