Coronavirus halts ballot measure progress across the country
https://twitter.com/saramswann?lang=en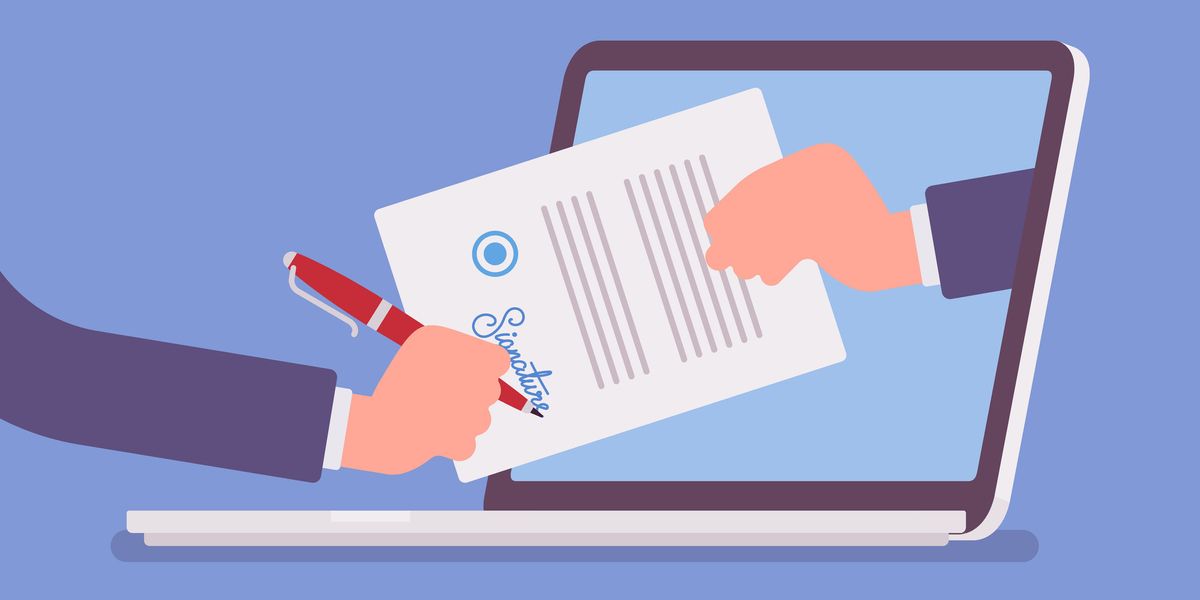 Andrew_Rybalko/Getty Images
Presidential election years are usually the prime time for getting small-d democracy initiatives on the ballot, but the coronavirus pandemic is posing a crippling threat to many campaigns.

Social distancing pressures plus stay-at-home orders in all but a handful of states are making it nearly impossible to secure the tens of thousands of signatures needed to get initiatives on the November ballot. And because no state allows an alternate way of showing broad grassroots support — such as electronic signatures — many campaigns have halted operations.
Others are clinging to hope. Groups promoting six different ballot measures in Arizona filed lawsuits in federal and state court last week asking for permission to gather e-signatures at least during the public emergency, which has resulted in a statewide stay-at-home order through at least the end of the month.
---
At least 18 ballot measure campaigns across 10 states have suspended their in-person signature gathering efforts due to Covid-19, according to Ballotpedia. Four had initiatives related to democracy reform: Two in Arizona are promoting campaign finance regulations and voting rights improvements. One in Michigan wants to close lobbying and donor disclosure loopholes, while one in Arkansas would establish an independent redistricting commission.
Two groups that have sued, Arizonans for Fair Elections and Healthcare Rising AZ, maintain the in-person signature gathering requirement is an unconstitutional burden during a national public health crisis. If they are turned down in federal court, they say, they may have to give up on their causes until the next statewide election two years from now.
Sign up for The Fulcrum newsletter
"It will be very challenging to make the ballot without digital signatures, but we will explore every option to give voters a voice on this issue in November," said Anabel Maldonado, campaign manager for Arizonans for Fair Elections.
Chris Melody Fields Figueredo of the Ballot Initiative Strategy Center, a nonprofit that helps promote ballot initiatives for progressive causes, said it's too early to tell how many campaigns will be abandoned because of the Covid-19 outbreak. But she says, "these are issues that won't go away, regardless of whether they make it on the ballot or not."
In order to get their proposals before the voters in November, each of the Arizona groups needs more than 237,000 valid signatures. The complaint asks permission to use the E-Qual system to gather them — noting that system currently may be used by would-be candidates seeking spots on the ballot lines for Congress, statewide office and the Legislature.
Democratic Secretary of State Katie Hobbs said Monday that she "wouldn't oppose" expanding use of that system for ballot measures during the pandemic as "a reasonable option for protecting public health and supporting continuity in our democratic processes."
Four states and one city have already made exceptions for ballot petitions given the current circumstances. Officials in Colorado, Utah, Washington, Oklahoma and San Diego have either granted deadline extensions for signature gathering or waived other obligations.
Before the coronavirus became so widespread, 18 initiatives across 13 states had been approved for the ballot in November. Floridians will decide whether to establish a top-two open primary for state elections. Colorado voters will determine whether the state allocates its nine electoral votes to the presidential candidate who wins the popular vote.
And after a hard-fought and long-winded battle, the Virginia General Assembly voted for a second straight year for creating an independent redistricting commission, putting it on the Nov. 3 ballot for voters to have the final say.