Despite pandemic, survey finds most voters trust election's safety and integrity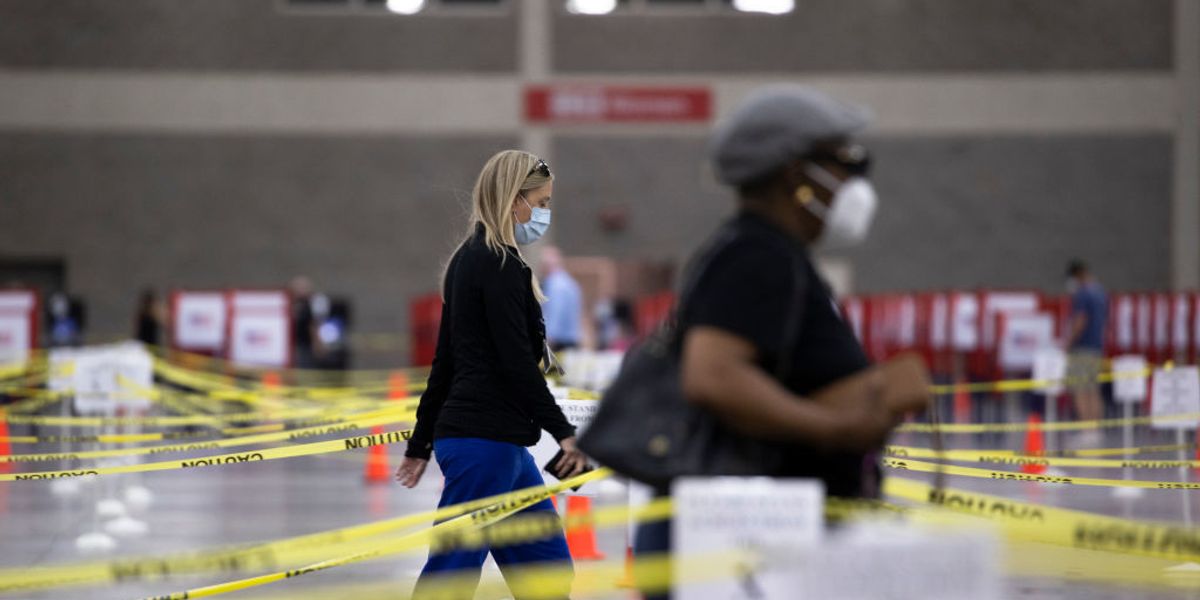 Brett Carlsey/Getty Photos
While most voters believe their health will not be at risk while casting ballots in November, attitudes about the election depend greatly on political affiliation and demographic factors, a recent report found.

The study, released Thursday by the Rand Corp., details expectations among voters about public safety, election integrity and the preparedness of local officials to run the 2020 presidential election amid the Covid-19 pandemic. Most voters — 55 percent — trust that their vote will be properly counted after months of President Trump and other administration officials casting doubts on voting by mail. F
Political affiliation significantly influenced responses. Among Republicans, 86 percent feel voting will be safe from health risks, while only 54 percent of Democrats agree. Republicans were also more concerned than Democrats that their votes won't be properly counted.
---
Race and age also affected how people responded. White and older respondents had significantly more trust that their votes would be counted than Black, Hispanic and younger respondents. As a previous survey found, many young voters are worried about the integrity of the election. Overall, older voters — despite being at higher risk of Covid-19 infection — had more positive perceptions of election safety, integrity and preparedness.
Sign up for The Fulcrum newsletter
"This might reflect the fact that, in recent decades, older Americans have generally tended to have greater trust in government institutions than younger Americans," the report concluded.
The survey also found a correlation between those who question election safety or integrity and those less likely to vote. More than seven in 10 of those who voted in 2016 or 2018 believe in the election's integrity, while just four in 10 of those who did not vote in the last two elections have that same belief.
Despite these differences, there was widespread support "for sanitation and social distancing at poll locations but lower support for sending mail-in ballots to all registered voters or using online voting."
While the number of voters casting their ballots by mail has increased steadily over the past 30 years, a large jump is expected this year due in part to the pandemic and correlated health fears. Almost half of voters plan to vote remotely, up from about a third in the last election.
The report, though, said expanding no-excuse mail-in voting as well as targeting messages at the most skeptical groups might mitigate voter concerns.
Rand surveyed more than 2,000 respondents in late May and early June across the country and considers its findings to be a snapshot in time, when the pandemic had mostly affected the Northeast and Midwest. Because of the ever-changing dynamics of the virus, current attitudes on voting could vary, the company said.