Judges void N.C. law making felons pay fines and fees before voting
https://twitter.com/saramswann?lang=en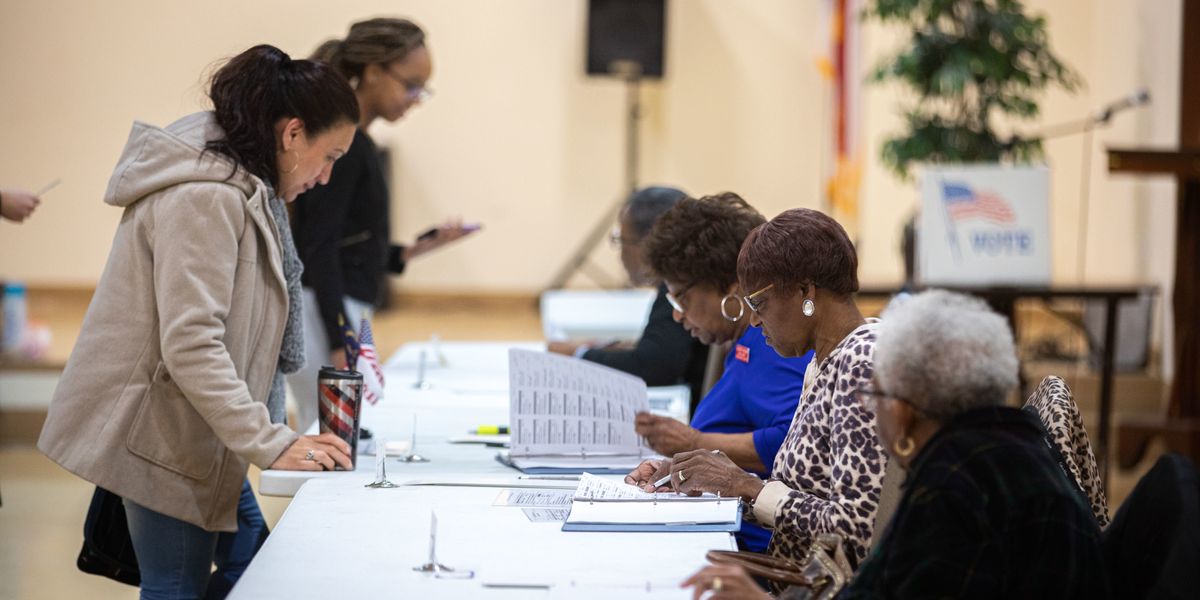 Logan Cyrus/Getty Images
Some North Carolinians with felony records will have their voting rights restored in time for the election.

A panel of three state judges has temporarily blocked part of a state law that prevents former felons from registering if they have outstanding fines or fees. Unless there's a successful appeal of Friday's 2-1 ruling, it opens the door for thousands to vote in one of this year's most important states — where the contest for 15 electoral votes is a tossup and so is a Senate race that will help determine partisan control of Congress.
North Carolina is one of 20 states where felons can vote after their prison time, probation and parole are complete. Civil rights advocates argue that requiring former felons to also pay fines or fees before being allowed back in the voting booth is the equivalent of an unconstitutional poll tax.
---
The lawsuit filed by the Community Success Initiative, a voting rights advocacy group, sought to extend the franchise to 60,000 North Carolina felons out on probation or parole. While the judges did not agree to that much, two of them said requiring fines or fees to be paid off appears to violate the state Constitution.
"Our Constitution is clear: no property qualification shall affect the right to vote," the majority wrote.
Sign up for The Fulcrum newsletter
Without this temporary block on part of the state's law, the judges ruled that some would have suffered "substantial and irreparable" harm due to disenfranchisement.
It's unclear how many people will be eligible to vote this fall under the judges' limited ruling, but it nonetheless represents "a major victory for the thousands of North Carolinians who have been denied access to the ballot due to an inability to pay financial obligations," said Dennis Gaddy, executive director of Community Success Initiative.
But state GOP Chairman Michael Whatley called the ruling outrageous and said it was "yet another example of why we need to elect conservative judges who will apply the law rather than rewrite the laws they don't like."
North Carolina started mailing out absentee ballots on Friday. The deadline to register for the general election is Oct. 9.
The other main challenge to such a requirement, imposed by the GOP-run Florida Legislature last year after a referendum was approved to restore voting rights to more than a million felons in the nation's biggest purple state, is before a federal appeals court.