No need to dim the lights on new voting machines, Georgia judge rules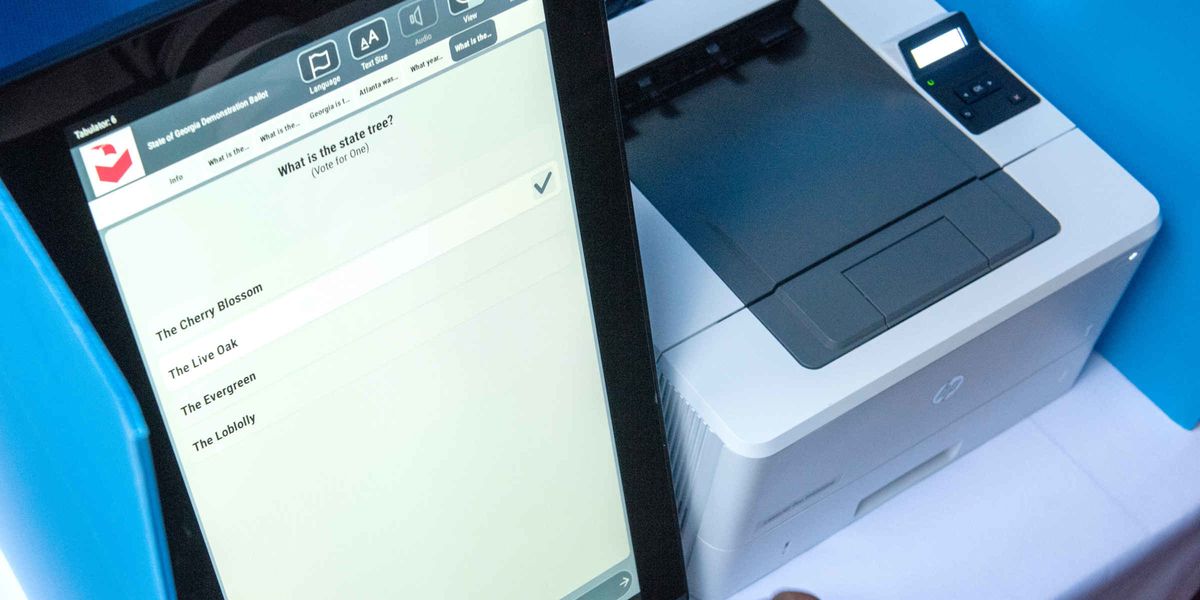 Georgia Secretary of State
A Georgia judge has rejected a legal challenge to the state's new voting machines from a group that argued the touchscreens are so big and bright that they violated privacy rules.

The decision means more than $100 million worth of new voting equipment may be used across the state starting Monday, when early voting begins in the Democratic presidential primary.
Earlier this week, the Colorado-based Coalition for Good Governance and others asked for an emergency order requiring paper ballots to be used in a runoff election for a state Senate seat and the state's presidential primary.
---
Sumter County Superior Court Chief Judge R. Rucker Smith denied the request Wednesday, acting quickly because early voting in the legislative contest had begun and the start of the presidential balloting is imminent.

Tuesday is the runoff between Republicans Carden Summers and Jim Quinn for a legislative seat in the state's southeastern corner. Presidential primary day is March 24.
The plaintiffs argued the new screens can be read as far as 30 feet away. They said changing the brightness of the computers, the angle of the screens or the type size was not sufficient. And the state cannot solve the problem by hanging curtains because Georgia law bans anything like a booth or curtain around the voting devices that would prevent election officials from overseeing the voting process.
Sign up for The Fulcrum newsletter
Election officials said the solution was as simple as positioning the equipment so the screens face a wall.
Under the new voting system, Georgians will choose candidates on a touchscreen and then print out the results. The printout will then be fed into an optical scanning device.
Last March, Republican Gov. Brian Kemp signed a law requiring new voting machines for the entire state. The new devices had already come under earlier criticism because the paper ballots display a barcode for tabulating the ballot and potentially double-checking results. But voters cannot read the codes to know whether the printouts match their choices.
The Coalition for Good Governance filed a separate lawsuit on that issue. It is still pending in federal court.