Iowa provides double dose of defeat for voter advocates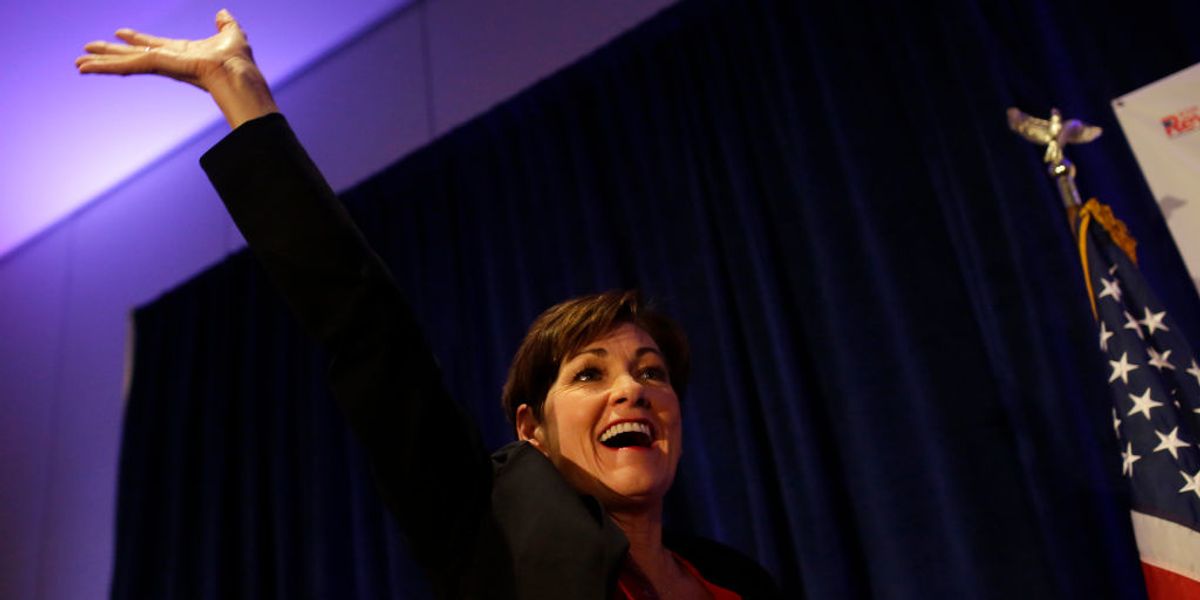 Joshua Lott/Getty Images
The weekend brought two setbacks for the expansion of voting rights in Iowa.

The Republicans who control the General Assembly cleared legislation requiring voters to provide identification in order to obtain absentee ballots. But the legislators went home for the year Sunday without taking an expected vote on restoring the franchise to convicted felons.
The debates over mail-in voting and ex-convicts' political rights have been intensifying nationwide, spurred by the coronavirus and nationwide protests over racial injustice. Iowa has taken some steps this year to make remote voting easier because of the pandemic, but it's the only state where felons are forever barred from the voting booth.
---
Democrats are looking to make it easier to use mailed ballots as a turnout magnifier, especially during the pandemic, and say felons who have done their time deserve to be full-fledged members of civil life. Republicans say loose rules on absentee voting create opportunity for fraud, and many say felons' repayment of debt to society should include tough hurdles to voting.
The voter ID language, inserted at the last minute Sunday on a must-pass annual budget bill, would require voters to provide proof of identification if they go to their county office to cast ballots before Election Day. Another provision says that, if a voter provides incomplete or incorrect information when applying for a mail-in ballot, counties would be required to contact the voter first by telephone and email, then by regular mail, rather than using an existing registration database to fill in the blanks.
Sign up for The Fulcrum newsletter
"The intent of this is to ensure that the person that actually wants a ballot is the person that gets a ballot. This is not voter suppression, no matter how many times you say it," said GOP state Rep. Bobby Kaufmann, according to the Des Moines Register.
Attorney Marc Elias, who has filed numerous voting rights lawsuits on behalf of Democrats nationwide, called the legislation "ridiculous" and said "these unnecessary burdens on voting will only suppress voters and make it more difficult for county officials to send out absentee ballots."
On felon voting rights, the Republican-controlled Senate did not act despite the support for the idea by GOP Gov. Kim Reynolds.
Earlier she had signed legislation demanded by her fellow Republicans requiring that felons pay their restitution before being allowed to vote.
That was thought to be part of a deal that would ensure the advancing of a state constitutional amendment, which still would have required a second approval by the Legislature in the next two years before being placed before the voters. The setback means the earliest day for such a referendum has been pushed back two years, to 2024.
Iowa is considered to have the most restrictive rules about convicted felons and voting of any state, permanently disenfranchising them unless they go through a complicated restoration process and get approval from the governor.
Some expect that Reynolds may pursue an executive order to immediately restore felon voting rights.