Good-government groups sue New York over absentee ballot rules
https://twitter.com/saramswann?lang=en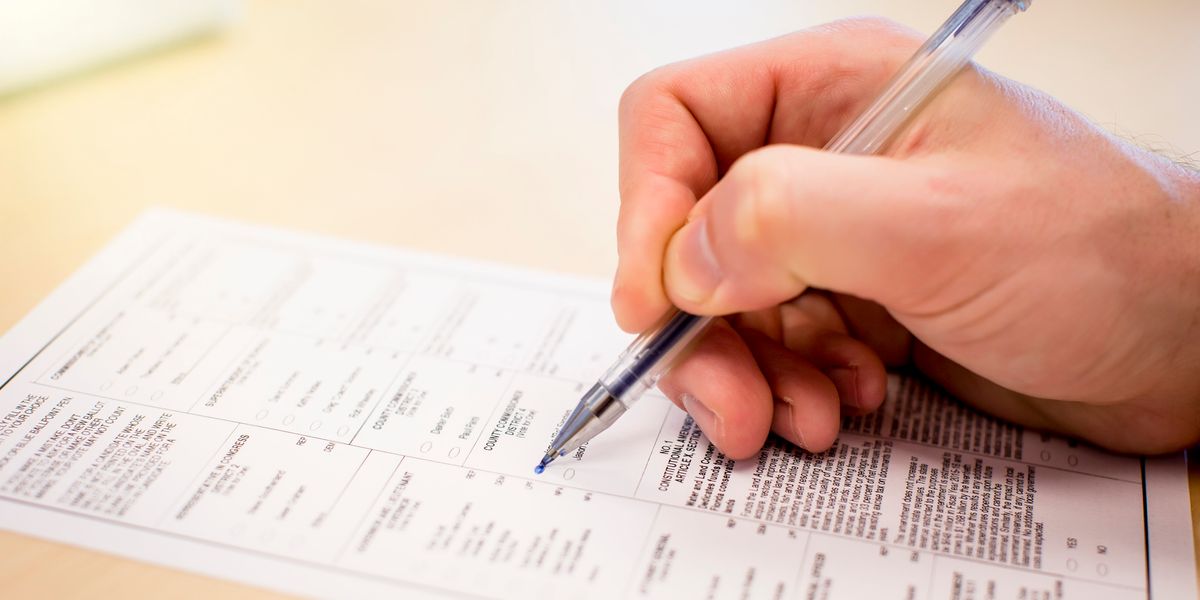 Inti St Clair/Getty Images
Good-government groups are suing the New York Board of Elections to secure improvements to what they say is a "flawed" absentee ballot verification system.

New York has consistently had one of the highest absentee ballot rejection rates in the country, and voters aren't given the opportunity to address problems, such as a missing signature. In 2018, state election officials tossed out 34,000 ballots, or 14 percent of the total mail ballots cast.
With many more New Yorkers expected to vote by mail in November due to the Covid-19 pandemic, good-government groups argue the state's current ballot verification process is unconstitutional and could lead to thousands more disenfranchised voters this fall.
---
The League of Women Voters and the Campaign Legal Center filed the lawsuit on Wednesday in the U.S. District Court for the Southern District of New York. The suit asks the federal court to intervene by establishing a consistent method for voters to fix, or "cure" ballots that have been rejected because of envelope or signature issues.

Carmelina Palmer, a New York resident and individual plaintiff in the case, has a progressive neurological condition that causes her handwriting to be inconsistent. Palmer said she doesn't want to vote in person out of fear of catching the coronavirus, but she's worried her absentee ballot could be rejected due to a signature mismatch. Election officials verify absentee ballots by comparing the signature on the ballot with what they have on file.
Sign up for The Fulcrum newsletter
"Providing all absentee voters the opportunity to fix signature verification issues before their ballots are thrown away would give me confidence that when I participate in an election, my vote will be counted," Palmer said.
"As more New Yorkers rely on the state's vote by mail system to exercise their right to vote during the pandemic, more face the risk of disenfranchisement due to their signature or other benign errors," said the CLC's Danielle Lang. "The lack of notice to voters and an opportunity to fix errors must be resolved with urgency."