A Wisconsin do-over? Mail delaying ballots beyond Ohio's primary day
https://twitter.com/saramswann?lang=en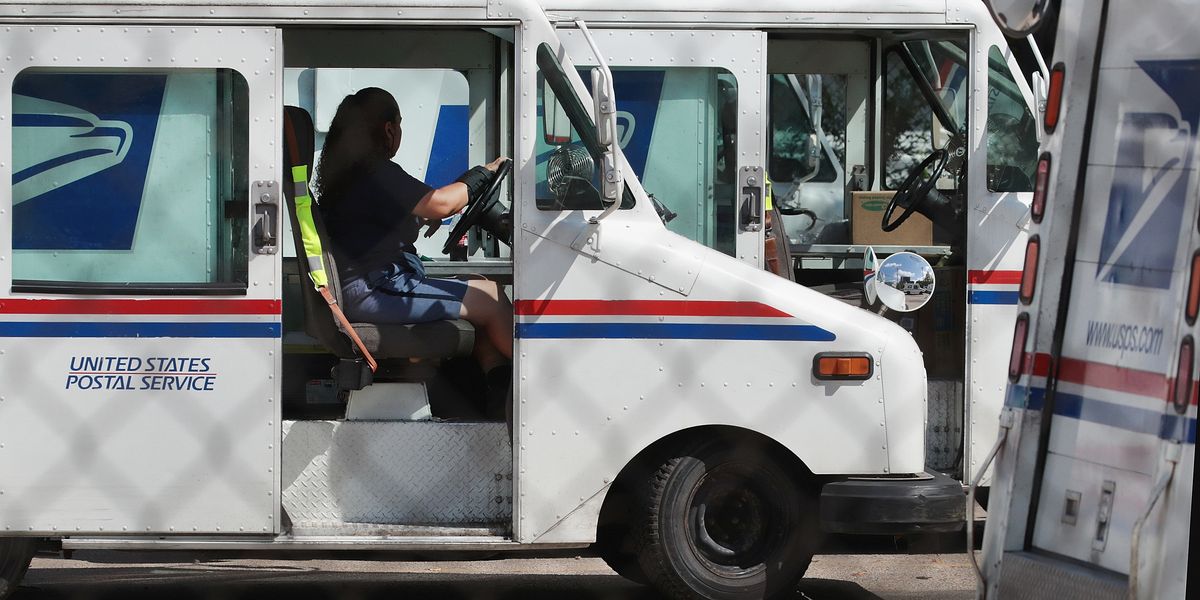 Scott Olson/Getty Images
Some Ohio voters will not receive ballots in time for Tuesday's delayed primary, which is supposed to be happening almost entirely by mail.

The Postal Service is mainly to blame, Republican Secretary of State Frank LaRose said Thursday, although the problem has been compounded by the overwhelming flood of absentee ballot requests that county election boards have struggled to fulfill in time.
The primary will be the first in the country since Wisconsin's election April 7, and what happens in the next few days will determine if Ohio follows in those disastrous footsteps. Although more than 70 percent of the Wisconsin vote came in by mail, thousands risked coronavirus exposure to vote in person — many because, they said, their requested absentee ballots didn't get to them in time.
---
Ohio's original March 17 primary was scrapped the night before when the state declared a public health emergency. When the GOP-controlled Legislature rescheduled the election it said only the homeless and people with disabilities could vote in person.
By this week, 1.7 million Ohioans had requested a ballot. Four years ago, only 185,000 voted by mail in the primary and 1.2 million did so in the general election, or about one in five voters. (In normal circumstances, Ohioans applying to vote absentee do not need to provide an excuse.)
Sign up for The Fulcrum newsletter
Saturday is the last day for Ohioans to request an absentee ballot for the primary, creating a nearly impossibly tight turnaround for election officials and postal workers.
First-class mail, which usually arrives in one to three days, is now taking a week or longer in Ohio, LaRose said in a letter to the state's members of Congress.
"As we approach the April 28 deadline to complete the election, we are faced with an
obstacle that is outside of our control," he wrote. "As you can imagine, these delays mean it is very possible that many Ohioans who have requested a ballot may not receive it in time."
Voters without an absentee ballot in hand by Monday may cast a provisional vote the next day at their county board of elections office. A week ago, LaRose instructed county officials to provide this option. But it's not clear how that will work with social distancing requirements in place and elections staff expecting relatively small numbers of voters.
Completed mail ballots must be postmarked by Monday night and arrive within 10 days in order to be counted, or they may be delivered Tuesday to the county offices.
For a glimpse of what could lie ahead, skeptics of Ohio's process are looking to Wisconsin.
At least 183,000 ballots, or 14 percent of all those mailed to voters, had not been returned or counted a week after the election. In addition, more than 11,000 requested mail ballots were never put in the mail, the state's elections board says.
In his letter, LaRose asked for congressional intervention to direct additional staff to Ohio USPS offices, pushed for the postal service processing facilities to stay open Sunday and asked for a thorough search of mail facilities to find unprocessed mail.
Voting rights advocates warned the Legislature that its plan would not provide enough time for the absentee voting process to be carried out completely, but their subsequent lawsuits were rejected. LaRose and GOP Gov. Mike Dewine advocated for extending the time for voting to June 2.