1.6 million votes 'wasted' on Democratic also-rans so far. Would RCV help?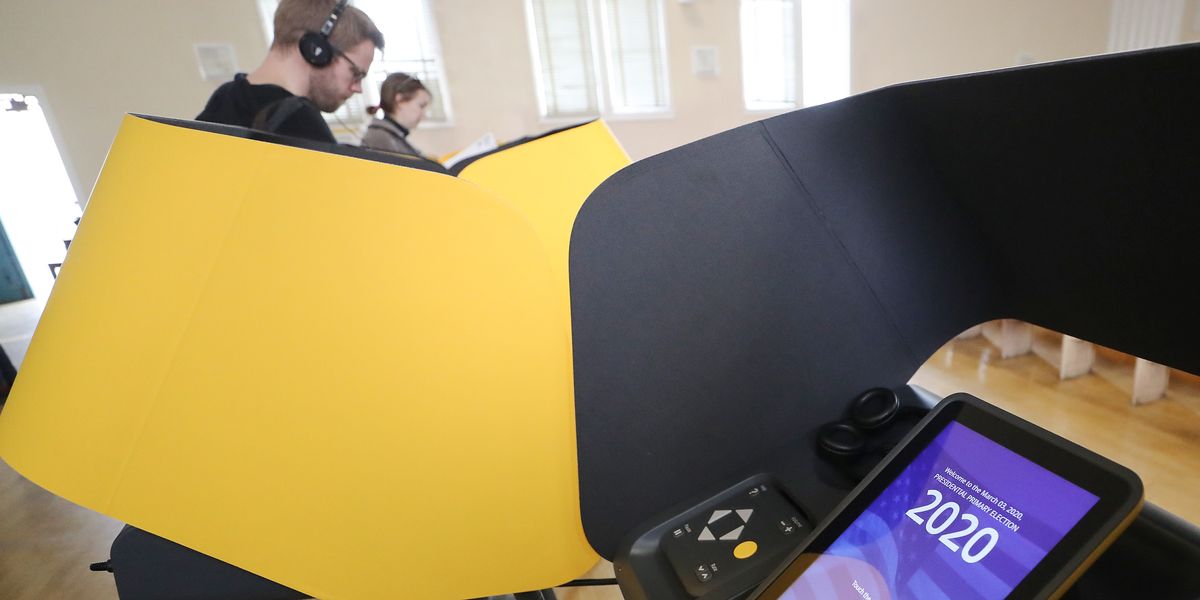 Mario Tama/Getty Imagges
The growth in early voting has exploded in recent years with more opportunities to cast ballots in person or by mail, and thereby avoid lines on Election Day.

But a downside to the convenience has been exposed by this year's Democratic presidential contest, where an ocean of votes have been cast for candidates who dropped out by the time primary day arrived.
FairVote, a nonpartisan group that champions ranked-choice voting, is highlighting these "wasted" or "lost" votes — saying most of them would not really be squandered if the alternative election method was embraced, allowing Democrats to signal support for several candidates including the two who remain viable.
---
The group says that heading into Tuesday's primaries about 1.6 million people had cast early ballots for candidates who had withdrawn. (Unite America's Tyler Fisher highlighted similar data in an opinion piece last week.)
A total of 36 million people voted early during the 2018 midterm election, an increase of one-third from 2014. Nearly one of every three votes was cast in advance.
This year, 4 million people in the Super Tuesday states were early voters, including thousands who voted for Pete Buttigieg and Amy Klobuchar — who withdrew in the days before 14 states held primaries on March 3. Just in California, the nominating contests's biggest delegate trove, Buttigieg received nearly 250,000 votes and Klobuchar nearly 125,000.
Sign up for The Fulcrum newsletter
Under RCV, voters list candidates in order of preference, with the ballots listing the also-rans as No. 1 choice getting redistributed until only the top finishers remain — in the case of the Democrats, generally someone with 15 percent support statewide or in a congressional district. So voters who preferred the Minnesota senator or former mayor of South Bend, Ind., would have had a chance to get credit for naming Sen. Bernie Sanders of former Vice President Joe Biden as second or even third choices.
FairVote officials say the novel coronavirus outbreak is making it even more likely that people will take the opportunity to vote early. In Washington state, they said, this contributed to a fourth of the votes being cast for candidates who had withdrawn before the March 10 primary. Of those, Sen. Elizabeth Warren, who got out five days before the polls closed, received nearly 140,000 votes.
"Many voters face an unfair choice: the ballot box or the abyss," said Rob Richie, president of FairVote, which has been tracking what it has christened wasted votes in an effort to highlight the virtues of RCV. "Americans should be given the opportunity to vote for the candidates they believe should be president, not just the ones they believe will stay in the race."
A version of ranked-choice voting will be used for the first time this year in the Democratic contests in Wyoming, Alaska and Hawaii on April 4 — and in the Kansas primary a month later.