Whereas I did not desire to be a part of this
https://www.facebook.com/wendy.willis.14
https://twitter.com/WendyRaeW
https://www.instagram.com/wendypiepdx/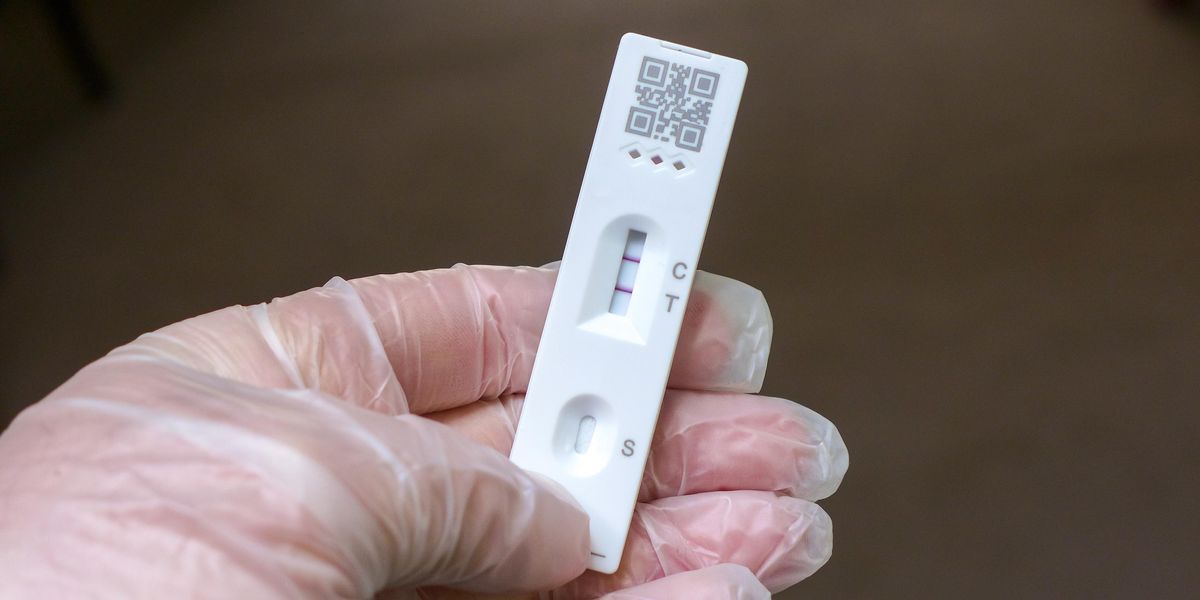 Massimiliano Finzi/Getty Images

Willis is the founder and director of Oregon's Kitchen Table at Portland State University and executive director of the Deliberative Democracy Consortium. She is the author of a textbook, a book of essays and two books of poems.

Whereas I did not desire in childhood to be a part of this
but desired most of all to be a part. A piece combined with
others to make up a whole. Some but not all of something.
- Layli Long Soldier
I am lingering in the hazy contrails of Covid. I am no longer sick, exactly, but I feel as if I have lost my edges. I am slightly vague, somehow. I find myself searching for nouns, especially those that come at the end of a multipart sentence. Midway through my usual flat and not-that-fast walk around my neighborhood, I start glancing at my neighbors' porches, wondering if they mind if I just sit for a minute before I amble on. I strain to remember the day of the week and, sometimes, even the month. I lie down at the slightest provocation.
Thanks to Big Pharma and Dr. Anthony Fauci, I am vaccinated within an inch of my life and am feeling relatively safe. So on Easter Sunday, after many holidays alone, we gathered a small circle of family members around our dining room table. I sat next to an elderly relative, patting his arm, dishing up his plate, relishing the contact and so glad for the chance to dote over someone not in my immediate household. But, unbeknownst to us, there was an outbreak in the assisted living facility where our dear relation lives, and that — as they say — was that. Within 36 hours, I had a headache and a sore throat. The next morning, I had bad cold symptoms. When I took the government-issue rapid test, it said I was very pregnant — er, positive. So was my husband.
Sign up for The Fulcrum newsletter
After months of hand-washing and mask-wearing and hiding behind a laptop screen, I got Covid. I got sick. But not that sick, really. Unlike millions of Americans, we were fine. I was fine. My husband was fine. Our cousin, Moshe, was fine.
But I cannot stop perseverating on where this illness came from. And by that, I don't mean what country the virus originated in. And I don't mean that I have adopted some conspiracy theory about a government plot to control our minds and our votes.
---
I mean that I can't stop thinking about the individual people who passed the virus, one to the next, until it arrived in our dining room. In reverse order, of course, it starts with me. Then Moshe. I can almost tag the precise moment when I got it, leaning toward him, filling his plate with a big heap of bright spring salad greens. Maybe he got it when a staff member stopped by to drop off his mail or a friend came by with an afternoon cup of coffee. One breath passed to the next. Perhaps that unsuspecting friend had visited her doctor's office the week before, where she sat next to a woman in the waiting room who had just returned from a trip to Vienna, where she was served cake by a grandmother who contracted the virus from her 8-year-old granddaughter, whose teacher had just picked up her husband from the airport after he sat next to a student flying from Cape Town. Maybe that student had just taken her French final in a small office with a professor who recently hosted family visitors from Marrakesh.
Thought of this way, there is a kind of genealogical aspect to it. My DNA ancestors came from Norway and Germany and England and Virginia and various other places hither and yon, but my Covid ancestors came from southwest Portland and Vienna and maybe Marrakesh or Tokyo or Cape Town before that. We can play the ancestor game in the same way so many of us do it, tracing a line back and then further back until the trail grows cold.
But in addition to being connected vertically in the way that ancestors and descendants are, we are also connected horizontally. We are connected contemporaneously. We are connected physically. Even though our personal viral visitors have — hopefully — moved along, the web of connection, between kin and strangers, lights up as this illusive and stubborn virus continues to leap, one person to the next, between households and communities and nations.
Yes, yes. I know this is how communicable diseases work. We have understood these transmission patterns for centuries. But, for the first time in this whole two-year fiasco, I have really internalized — both physically and metaphorically — the mass intimacy of it all. I have a similar feeling to the one that passes over me once in a great while when I notice — really notice, with shock and surprise — that a dog, a member of a whole other species, is napping in the sun on my couch. There is an animal in my house. And I have a wicked headache because I have been sharing intimate bodily substances with rank strangers, some of whom live continents away.
It's hard not to extrapolate from all this, isn't it? What else is contagious? What else do we whisper one throat to the next? From my breath to yours? What else travels invisibly across the world?
Right now, violence and despair surely seem epidemic, as one brutal act careens into the next. And it certainly seems that racism and white supremacy are an endemic for which we can't find a cure. And yet, we know that we are susceptible to positive social contagions as well. When a person becomes happy, their next-door neighbor has a 34 percent chance of becoming happier. And not only through direct contact. Like Covid, happiness can spread up to three degrees from the first happy person. We have happiness ancestors, and we are also in happiness networks, connecting us to people we have never met.
None of this is news, of course. But for me, there is something different in feeling it so viscerally, so bodily. We are not alone, in our emotions or in our bodies. This recognition is, in its own way, an inoculation against isolation and loneliness. It is a tonic for the rank individualism that leaves us always chasing some personally tailored happiness that we never reach but must be just over the next hill. The spread of a deadly disease through an act as ordinary and essential as breathing places us squarely in the corporeal company of others, whether we have met them or not.
It is a strange and wondrous thing, really, this bodily recognition of our connectedness, particularly when we have spent so many months — and now years — apart. I don't want to squander the vividness of the moment. Because like all epiphanies—especially obvious ones — the feeling will fade. Soon enough, I will understand that we are interconnected and interdependent, but I won't feel it with the same urgency that I do today. I won't know with the certainty of my body just how much we belong to each other. I won't feel in my organs and my cells that whatever barriers we build up, we find a way to breach them. Soon I might understand, but I likely won't feel with such sharp clarity, that my well-being and yours — that my sore throat and your sore throat — are one and the same. So I write it down here, to create a record, to remind myself and you, that we are ancestors and descendants, we are brothers and sisters and kin. Each of us — in the words of the poet Layli Long Soldier — is "a piece combined with others to make up a whole."