Women make strides in government, but still far from parity
https://twitter.com/davidmeyers?lang=en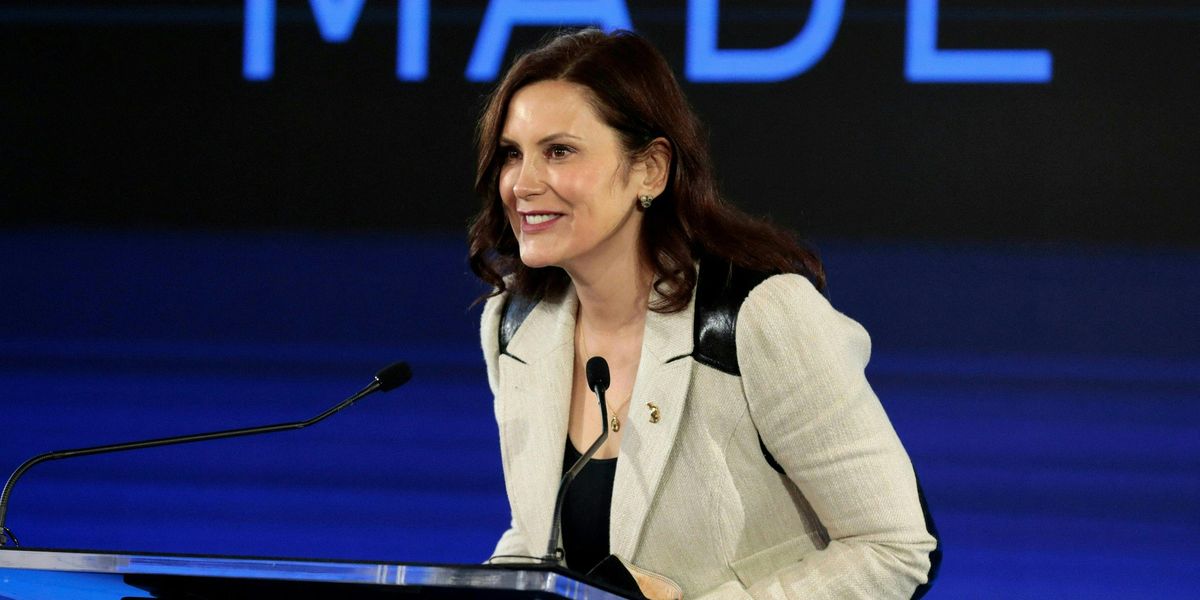 Jeff Kowalsky/AFP via Getty Images
As the world celebrates International Women's Day today, women remain significantly underrepresented at all levels of U.S. government and around the world.

Last year, Kamala Harris became the first female vice president in U.S. history, and President Biden received significant praise for achieving gender balance in his Cabinet. And if the Senate confirms Ketanji Brown Jackson to the Supreme Court, four of the nine justices will be women for the first time.
But elsewhere — in Congress, statewide offices, legislatures and local governments — women hold a far smaller share of elected positions.
---
There are 26 women serving as elected head of state or head of government around the world (out of 181 countries surveyed), according to UN Women, a United Nations organization focused on gender equity. While the United States is not on that list, it is among the 14 countries that have gender-balanced cabinets.
Happy #InternationalWomensDay to the incredible women leaders across the globe! #WhoRunTheWorld? GIRLS! pic.twitter.com/z1s7g15yJk

— RepresentWomen (@RepresentWomen) 1646751015
While 51 percent of the Americans are women, the Center for American Women in Politics at Rutgers University found that just 27 percent of members of Congress are women, including 106 Democrats and 39 Republicans, slightly outpacing the rest of the world, according to UN Women. But the United States is far from a leader.

Sign up for The Fulcrum newsletter
"In fact, 20 years ago the U.S. ranked 46th among nations for women's representation but in 2022 the U.S. is tied for 72nd place with Egypt and the Philippines," said Cynthia Richie Terrell, executive director of the advocacy organization RepresentWomen. "Countries ranked above the U.S. don't have better qualified women, rather, they have electoral systems that create more opportunities for women to run and win."
Moving down a level, women perform better in state elections — just not for the top job. While women hold 31 percent of statewide elective positions, they hold just nine governorships. But 44 percent of lieutenant governors and 31 percent over other statewide elected officeholders are women.

Terrell believes that the higher rate of women as lieutenant governors is the result of strategic campaign decisions by men running for governor.
"It's also notable that male gubernatorial candidates of both parties are more likely than not to choose a woman as a running mate because they know intuitively that they must appeal to a wide array of voters to win elections," she said.
Women control 31 percent of legislative seats, performing slightly better in state Houses than state Senates. That share has been slowly rising since 1980, but Nevada is the only state where women have achieved at least parity (they currently hold 59 percent of the legislature there). Women have the smallest share, just 23 percent, in Arkansas.
Eleven Democratic and four Republican women have the top position in state Senates, but there are just six women who serve as speaker in state Houses (five Democrats, one Republican).
CAWP also analyzed local governments and found that 31 percent of all officeholders in cities with populations greater than 10,000 are women. One-quarter of cities with populations above 30,000 have women as governors, including 31 of the 100 most populous cities.
UN Women has data on local government in 133 countries, in which 36 percent of elected members are women.
RepresentWomen works for structural changes to the electoral system that would enable more women to win elections.
"We must employ strategies that address the structural barriers women face so that more women of all demographic groups can run, win, serve, and lead. To ensure that more women run, we need political parties to recruit more women to run and donors to commit to funding their campaigns," Terrell said. "For these women to win, we need to upgrade our antiquated electoral system and replace it with ranked choice voting so that women have a greater chance of winning when they run."
She added that additional changes, such as onsite child care and other benefits are necessary to allow women to serve once elected.