Young Americans of all stripes are pessimistic about U.S. politics
https://twitter.com/davidmeyers?lang=en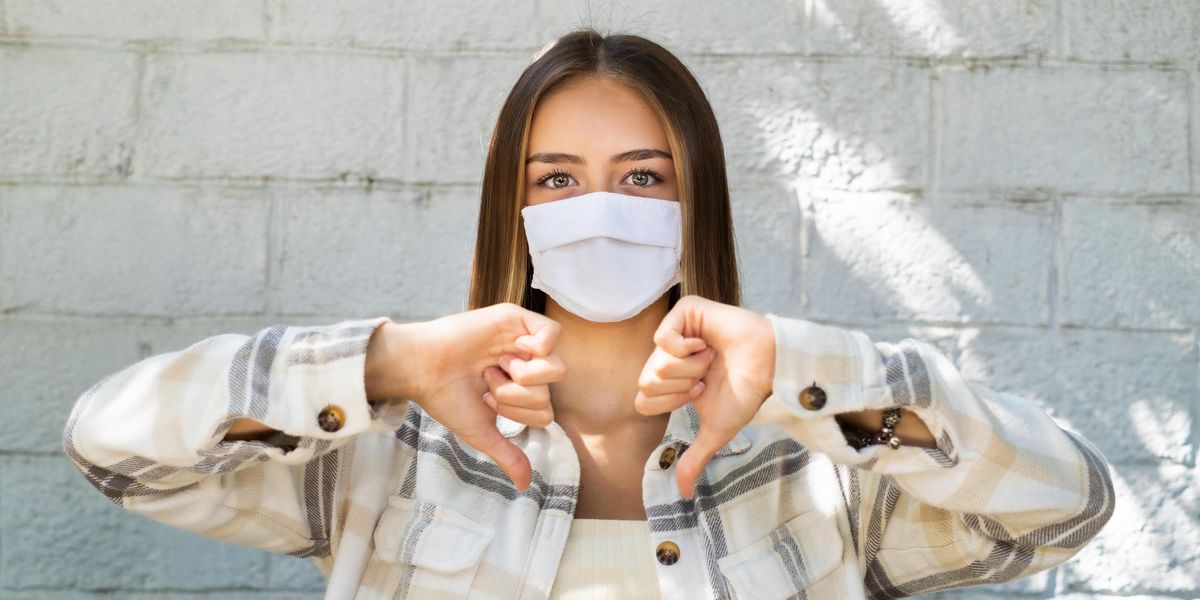 Sergio Mendoza Hochmann/Getty Images

One year into Democratic control of the U.S. government, adults under age 40 have a decidedly negative view of the current and future states of the nation, regardless of party and race, according to a new survey.

Two-third of respondents, who include millennials and Generation Z, have a pessimistic view of the future of the United States, according to polling by Civiqs for the Alliance for Youth Organizing. That includes 62 percent of Democrats, 63 percent of Republicans and 70 percent of independents. Only 13 percent said they were optimistic.
Sixty-eight percent of white respondents said they were pessimistic, slightly higher than Asian Americans and Pacific Islanders (67 percent), Latinos (63) and Black people (60).
A significant portion of the negativity aligns with a belief that the federal government is not addressing issues important to the under-40 crowd.
---
More than 90 percent of young Americans are either frustrated (56 percent) or angry (37 percent) with politicians in Washington. More Democrats are frustrated, while Republicans are mostly angry, with independents nearly evenly divided.
Almost half of all respondents (48 percent), including 59 percent of independents, said the Biden administration is not working on "policies that positively impact your life." Only 5 percent said leaders in Washington, D.C., are focused on young people and students, although 40 percent said there's no difference among the age groups.
Sign up for The Fulcrum newsletter
But three-quarters of all respondents, slightly more than half of Republicans, said politicians in D.C., are focused on wealthy people.
(Young Americans are somewhat more positive about state and local governments. Approximately one-quarter said they are "satisfied," with only slight variations by party and race.)
"If politicians in D.C. don't change course and start delivering on the issues that young people care about most — health care, student loan debt, climate change, and more — they risk losing the trust and support of this crucial voting bloc," said Carmel Pryor, senior director of communications for the Alliance for Youth Organizing.
When asked to name the their top three policies for elected officials to address, respondents most often said:
Increase taxes on corporations and the wealthy (30 percent).
Transition to 100% clean and renewable energy (25 percent).
Replace private insurance with Medicare for All (23 percent).
Restore protections against racial voter discrimination (21 percent).
Cancel student loan debt (20 percent).
The pollsters also asked about their top two priorities for voting and elections. Nearly one half of respondents prioritized ending partisan gerrymandering (47 percent) and 39 percent selected stopping voter suppression/protecting voters from racial discrimination.
"Political leaders must engage and win the trust of GenZ and millennial voters — particularly youth of color — because young people are crucial to the path to victory for any candidate running this year," said the group's executive director, Dakota Hall.
But respondents put much of the responsibility for getting more out of politicians on themselves. One-third said the best method is for more young people to run for office with another 22 percent saying they need to increase voter turnout among the age cohort. Republicans were a bit of an outlier. While they agreed that running for office is the best method, 18 percent countered that politicians are already doing enough for young people. Just 9 percent said to focus on turnout.
In 2020, 57 percent of citizens ages 18-34 cast a ballot, an 8-point increase from 2016 and the biggest jump of any age group.
With control of the House and Senate up for grabs this November, young voters could have a significant say in which party controls the agenda on Capitol Hill.
Data-based rankings produced by the Center for Information and Research on Civic Learning and Engagement, housed within Tufts University's Tisch College, shows which Senate races can be most impacted by the youth vote.
Pennsylvania tops the Youth Electoral Significance Index, given its above average youth voter registration and turnout rates. According to the CIRCLE, President Biden garnered 127,000 more votes among the youth than Donald Trump in a race decided by fewer than 35,000 ballots.
The remaining top 10 Senate races are in: Wisconsin, North Carolina, Georgia, Arizona, New Hampshire, Nevada, Florida, Ohio, Colorado.ci
The survey, conducted Jan. 2-6, polled 1,936 people ages 17-39.