A reformer game plan for 2020: Consolidate, aspire and donate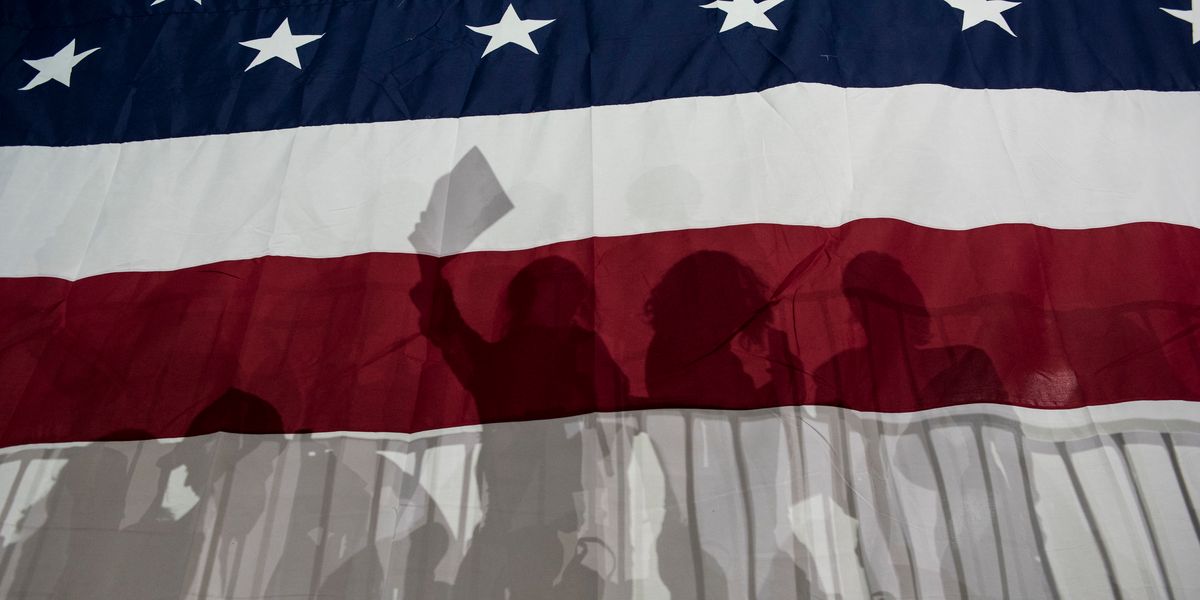 Andrew Renneisen/Getty Images
Galen is an independent political strategist who left the Republican Party in 2016. He has worked for President George W. Bush, Sen. John McCain, Gov. Arnold Schwarzenegger and the Serve America Movement.
The chaos, clutter and confusion of the 2020 campaign is already in full swing. With President Trump embroiled in yet another scandal of his own making and Democratic presidential candidates finding new and interesting ways to turn off independent and moderates, now is the time for the reform movement to make its move. But it must be fearless, it must be well-financed and it must be now.
Those of us in the fight to repair American politics must step away from the "first do no harm" ethos. The system has rotted from within and its effects are now felt without. We must be willing to stand up tall and tell those who would deter us that we are not afraid of them and that indeed we work everyday to topple their duopoly. Incrementalism is a must in policy. It is a death-knell in politics.
---
The numerous groups, individuals and parties currently working to reform, replace or break the American political system must come together strategically. Each has specific goals that are often not aligned with anyone or any other. Many who claim the reform movement as home do not remotely agree on any idea other than that the American political system needs massive restructuring.
Sign up for The Fulcrum newsletter
Objectives also differ greatly. For example, one redistricting reform group may want the power to draw political boundaries taken away from politicians to effect more fairness in the make-up of legislative districts. The one next door may believe in the same reform, but simply to advantage the party they happen to call home.
For now, we should welcome all comers, regardless of how they found themselves on the outside looking in. If an effort is in favor of systemic change, it should be welcomed with open arms.
But now is not the time to nibble around the edges of the American political establishment.
Many who call the dusty, lonely plains of political independence home are content to support the least objectionable members of either the Republican or Democratic parties, in the belief that more moderates will lead to better governance. In theory, this should be true.
Is the country better for having these members in office? Yes, in that a more extreme replacement speeds our political descent. But we should be clear about what they represent: a bulwark against worse instincts, not a channel to political recovery. They are manning the trenches and we appreciate them for it. They haven't, and likely won't, risk their own electoral lives to step up and speak out against the current system and what it is doing to the country.
When it comes to political reform, redistricting and ranked-choice voting sit atop the list. I have personally helped pass anti-gerrymandering measures in California and Utah, and an open-primary initiative in California. Again, these are incremental. As proud as I am of citizen-drawn legislative maps, it's a once-in-a-decade reform that has yet to demonstrate true effectiveness.
Instead of taking candidates and reforms piecemeal, we must find ways to concentrate strength, resources and priorities. Only when we bring the full quiver of external threats to bear will we start to see real, tangible cracks in a system we all know to be broken — likely beyond the sort of patching we've been attempting up to now.
What is needed is not a top-down organization, but an effort based on the idea that there are groups and leaders who have specific goals and objectives. We must provide collective assistance so that each channel is initially seen as no more critical than another. Most importantly, we must ensure that when the duopoly attacks one group, their efforts don't create systemic collapse.
We must be varied and widespread enough that the duopoly's entrenched organs must pick and choose which threats to address. We must operate by the adage that if they are attacking everywhere, they are attacking nowhere.
Take a state like Colorado, for example. It has a diverse electorate (one-third each among Republican, Democrat and Independent). Next year it expects to have a highly competitive Senate race and several local and statewide ballot measures. If all the reform, independent and new political party groups made the political establishment fight on multiple fronts, we might actually succeed in overturning the Mile High State's political applecart.
None of this, though, will happen without major resources. The collective annual budgets of all the reform groups likely does not surpass $20 million. In the face of the $2 billion or more the parties plan to spend on campaigns from the White House to the statehouse next year, reformers will have little more than a drop in the bucket to compete. The good news is that there are individuals, some who have funded projects on which I've worked, that have the financial wherewithal to make big investments in these projects and give them real lift.
Lastly, what we all need, perhaps as the foundation of the rest of the work, is trust in one another. As noted above, some of us may have different reasons for similar objectives. Now is not the time to tangle ourselves in turf wars and petty competition. There are plenty of opponents on whom we should deploy that latent, internal energy.
Everyday we watch as our treasured institutions, those that so many of us have fought so long and hard for, are increasingly dismantled or ignored. There is energy outside the two-party system. There is opportunity as well. Now we must commit to coming together, understanding our respective roles, and playing them the best we can. Otherwise, we're just bystanders.