5 things to know about FEC nominee Trey Trainor
https://twitter.com/saramswann?lang=en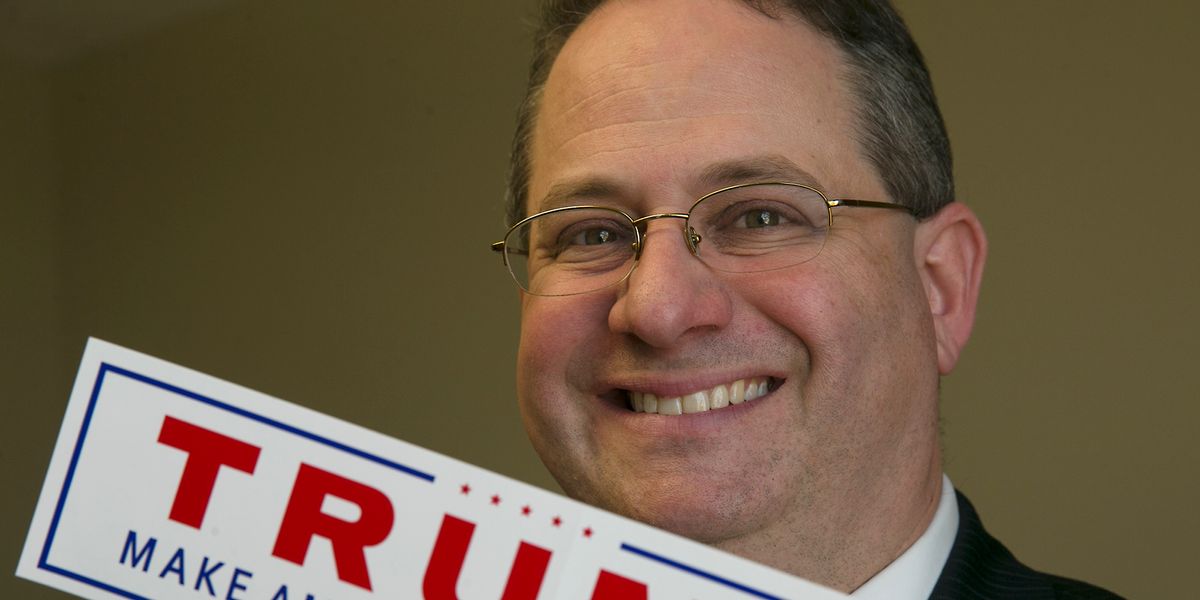 Ralph Barrera/Austin American-Statesman
Without enough commissioners for a quorum, the Federal Election Commission has been a toothless watchdog for more than six months. Senate Republicans have now decided to reopen the agency that regulates federal campaign financing for the rest of the political season, but only for the most routine business, by adding a down-the-line conservative as the fourth commissioner.

Trey Trainor, an attorney in Austin and lawyer for the Texas Republican Party, reports Tuesday morning for his Senate confirmation hearing — 29 months after President Trump first nominated him.
Since there's no filibuster on nominations, Democrats who oppose Trainor's emphatic deregulatory approach to money in politics will not be able to prevent his confirmation as the first new FEC member in seven years. But since substantive FEC action requires four votes, it's highly likely Trainor will most often be joining the other conservative in a 2-2 deadlock for the foreseeable future.
---
The Senate Rules and Administration Committee is chaired by Republican Roy Blunt of Missouri, with Amy Klobuchar of Minnesota recently returned from the presidential campaign trail to take up her seat as the panel's top Democrat.
Here are five things to know about Trainor ahead of his hearing.
1. He is a Trump loyalist. After working as a lawyer for Trump's 2016 campaign and the Republican National Committee, Trainor spent the first few months of the administration as special assistant to the president's first Defense secretary, James Mattis, and in the Pentagon general counsel's office.
Sign up for The Fulcrum newsletter
He's been a solo practitioner since November 2018. Before that he was an election law, campaign finance and government ethics lawyer at the Austin firm Ackerman. In addition to his work for the state party he's also been a general counsel for the Texas secretary of state and counsel to a state House committee on corporate regulation.
2. He's a fan of political anonymity. When Trainor served as the lawyer for Empower Texans, he defended the conservative lobbying group against the Texas Ethics Commission over donor disclosure requirements. He argued that financial disclosures could distract voters from the content of political messages.
During a January 2017 forum hosted by the Texas Public Policy Foundation, Trainor argued campaign finance regulation should be focused on lobbying activity, rather than political spending. He also made the case that the Federalist Papers would not have been as influential in the ratifying of the Constitution had they not been written under the pseudonym Publius.
Alexander Hamilton, James Madison and John Jay "wanted the weight of their argument to be what won," he said. "They looked at it from that perspective: 'If we do it anonymously, the people will read this and they will understand.' And so I can't imagine a world where they would have had to disclose with the state of New York that they had spent all of the money they'd spent."
3. Good-governance groups don't like him. The Campaign Legal Center, Common Cause, End Citizens United, Issue One (which incubates but is journalistically independent of The Fulcrum) and other groups that advocate for tighter campaign finance regulations have spoken out against Trainor. While the groups support restoring the FEC's quorum, they say his record shows he would not be nearly aggressive enough for their taste in enforcing campaign finance laws.
"A commissioner who opposes the FEC's mission can bring the entire agency to a halt," said CLC's Adav Noti. "Trainor's record shows that he would block the FEC's nonpartisan investigators and attorneys from doing their jobs."
4. He has expressed religious intolerance. Just before he was nominated, Trainor went on Twitter to point his followers toward anti-Protestant rhetoric on the conservative Roman Catholic radio program Church Militant — including promotional material declaring that "Protestantism is poison."
Trainor, who identifies as Catholic and is the father of six, captioned a link to the radio show "Catholicism or nothing." As a result of public backlash, Trainor set his Twitter to private and his feed remains locked to the public. News reports about this incident apparently scuttled the chances for his confirmation by the Senate three years ago.
5. He's not much of a donor. According to OpenSecrets, a website that tracks giving and spending by campaigns, James E. Trainor III (his full name) of Driftwood, Texas (population 144), has only made one contribution to a federal campaign — a $1,000 check written a dozen years ago to Roger Williams, who had been Trainor's boss as Texas secretary of state and was then pondering a Senate run. (Williams has been a House member since 2013.)
Trainor has given $1,150 over three years to the Texas Right to Life PAC, according to state campaign finance records. In 2009, he gave $64 to Texans for Ted Cruz for campaign mailers. His first reported donation came in 2002, when he gave $50 to David Dewhurst's successful campaign to be lieutenant governor.