$200M needed annually to boost civic ed, commission on public service says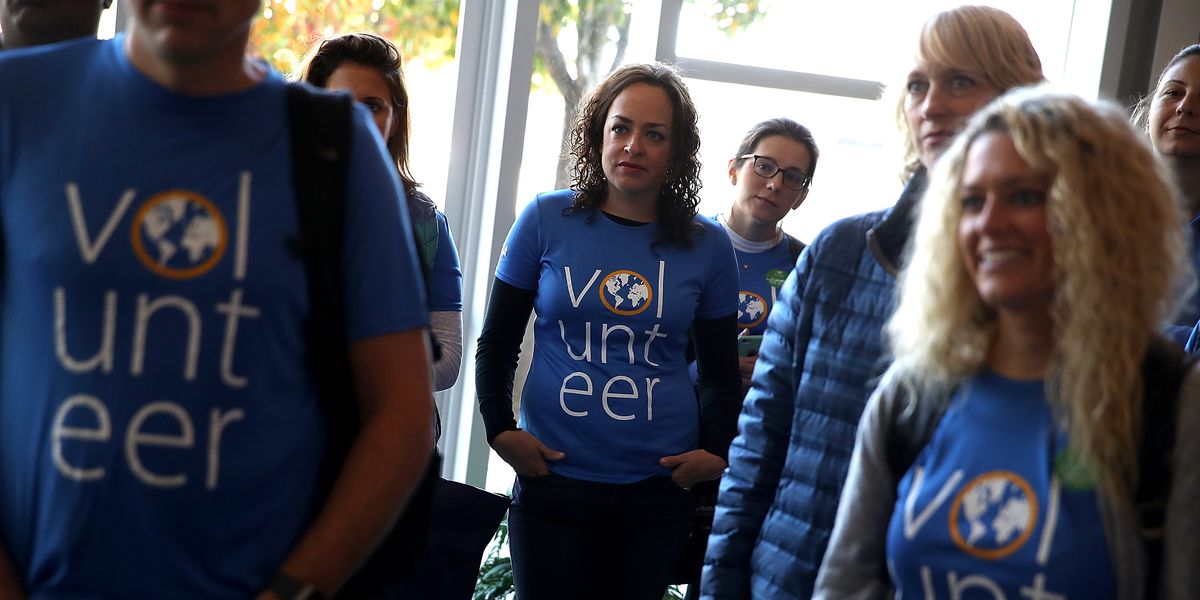 Justin Sullivan/Getty Images
After more than two years of work, the National Commission on Military, National and Public Service has produced 164 recommendations for improving education about how our country works and for encouraging more people to engage in public service.

Most of the attention on the 225-page report released this week, titled "Inspired to Service," has focused on a single recommendation: requiring women to register for the draft the way men have had to for four decades.
What's being missed is how critical the panel views public service in all forms — from joining the military to volunteering at the local food pantry. Also lost is the report's comprehensive overview of where the country stands in civic education and public service and its detailed agenda for improvement.
---
"The United States has not unlocked the full, transformational potential of service in all its forms," concludes the report by the 11-member commission, created by Congress at the behest of the late GOP Sen. John McCain. "Building on American's spirit of service in order to nurture, promote and expand a culture of service is vital to securing the nation's future."
Among its most important recommendations are:
Reviving and improving civic education at all ages at a time when, the report says, 20 percent of adults cannot name one of the three branches of government and nearly four in 10 cannot name any rights guaranteed by the First Amendment. The panel calls for spending $200 million in federal funds annually to boost civic ed and improve the assessments of how well the subject is being taught.
Creating a Cabinet-level position focused on promoting public service in all its forms.
Establishing a single federal government office to promote and coordinate public service and a website where people can find service opportunities.
Promoting broader participation in the armed forces through stronger marketing and recruitment campaigns and expansion of organizations like the Junior ROTC to expose younger people to the possibility of joining the military.
Overhauling the federal government's complex hiring processes, including a revamp of USAJobs.gov, to attract more talented people to civil service.
The report also calls for expanding existing service-related programs sponsored by the federal government, including a call to grow the AmeriCorps program of post-college domestic service from 75,000 annual volunteers to 1 million by 2031.
Sign up for The Fulcrum newsletter
As chairman of the Senate Armed Services Committee, McCain ensured the 2017 version of the annual defense budget law including language creating the commission, with a mandate to review the selective service process and look for ways to increase participation in the military and other forms of public service.