Our laws will carry us through the 2020 election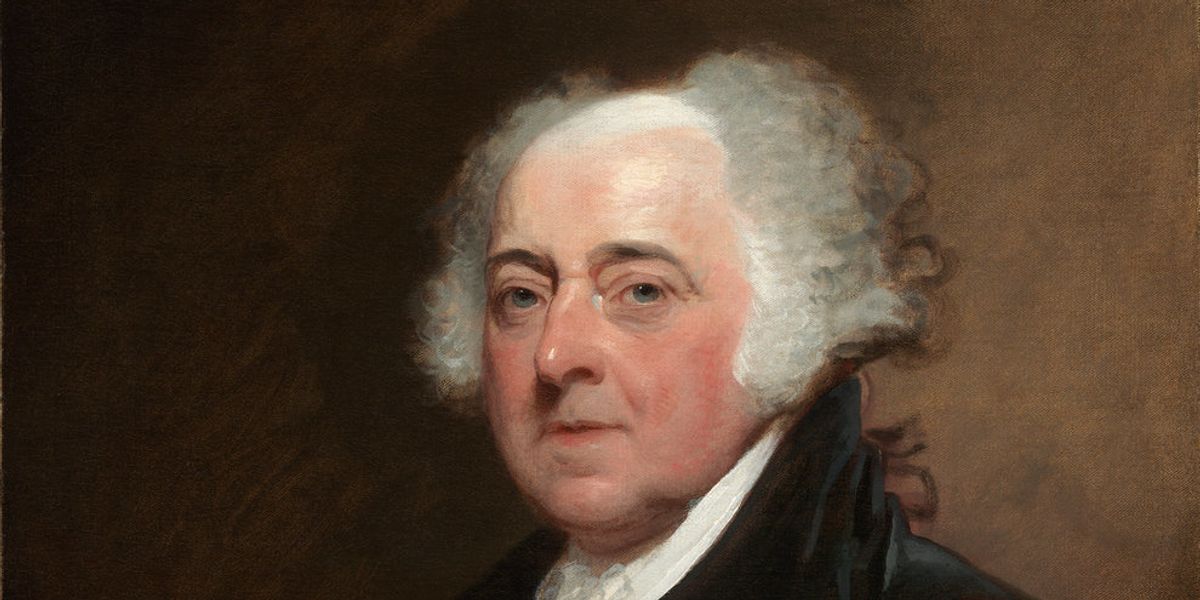 Gilbert Stuart/Wikimedia Commons
John Adams issued a mantra amidst the American Revolution: "Ours is a country of laws not men." In today's time of turmoil, as President Trump questions the integrity of the upcoming election, the words of the second president should give us some solace.

During the debate, the current president asked for supporters to show up at the polls and "watch carefully," which sounded to some like a form of voter intimidation. Here's some perspective on the laws that govern poll watchers and political activity around polling stations.
---
Every state regulates poll watchers, who monitor the election inside polling stations on behalf of their party. Most states require that party poll watchers be registered voters either in the county where they observe or in the state. Some states limit poll watchers to one per party per polling station. Authorities can further limit the number of poll watchers to maintain efficient administration. State laws prevent party poll watchers from wearing or showing campaign insignia. They also prohibit attempts to influence voters.
Overall, party poll watchers are positive for democracy. They enhance transparency and remind officials to carefully follow correct procedures. I've served as an election monitor overseas, and when I saw party poll watchers there, they usually helped validate the election.
Sign up for The Fulcrum newsletter
Many states also have laws allowing citizens who are not poll watchers to challenge voter eligibility. These challenge laws precede our systems of statewide election registration and are ripe for review and repeal. They have allowed individual citizens to harass voters.
There are two ways to reduce the risks to the election. First, in nearly every state, challengers must themselves be registered voters in the locality where they challenge a voter. Second, a challenge that crosses the line into intimidation becomes a crime under federal law. The federal voter intimidation law makes an attempt to threaten or coerce a voter a felony (punishable by a $1,000 fine and up to a year in prison).
Each state specifies a safe distance — 10 to 600 feet — between electioneers and a polling station. Beyond that point, freedom of speech permits raised voices, campaign signs and other forms of expression — within the limits of laws on disturbing the peace. A recent study on Preventing Armed Voter Intimation concluded state laws are more lax than they should be about citizens having firearms near polling stations. But nearly every state has laws against using weapons to intimidate. All 50 states have laws barring unauthorized private militia groups.
A recent report by the National Task Force on Election Crises reminded us that anyone with actual evidence of election fraud or misconduct have ways to make and prove their allegations.
We shouldn't be complacent about the hyper-partisanship, or the real risks of upheaval and even violence around polling stations in 2020. The breakdown in civility between the two parties is unprecedented. But our system combines a culture of democracy with a prescribed role for local law enforcement to ensure order. It is well positioned to maintain stability on Election Day.
Both sides have made exaggerated claims. A recent Boston Globe op-ed, for example, described absentee balloting requirements in Texas and Alabama as "nothing less than biological warfare on the right to vote" for Black and Latino voters. President Trump has repeatedly claimed, without evidence, that the mail-in ballots are subject to fraud.
The words of our political leaders do have an impact. Given the polarization that divides Americans, there is a real risk that unsubstantiated claims of election problems will decrease popular confidence in the results and increase the risk of violence.
But in the end, as Adams said, our government of laws will hold sway. Our institutions are durable and are ready to carry us through this election, if we let them.
Kevin Johnson is executive director of Election Reformers Network and a member of The Carter Center's 2020 Election Expert Study Team. Read more from The Fulcrum's Election Dissection blog or see our full list of contributors.