Meet the reformer: Willis Johnson, melder of theology, racial justice and democracy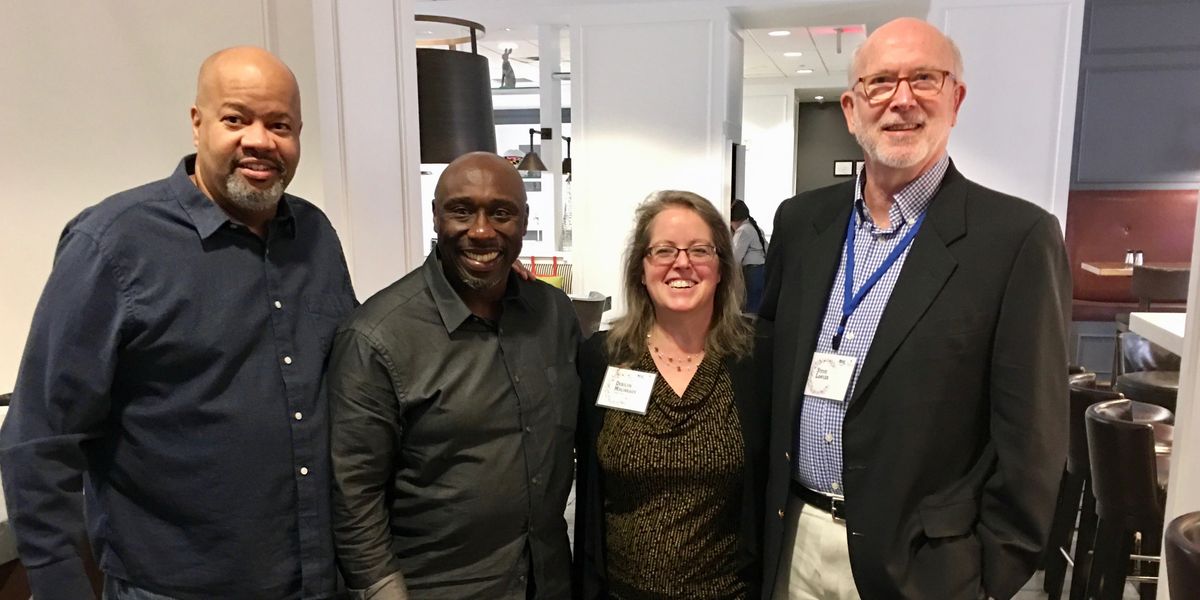 Bridge Alliance
A third generation educator, the Rev. Dr. F. Willis Johnson has spent two decades as a United Methodist pastor in North Carolina, Missouri, Indiana and Ohio, where he's now senior minister of the Living Tree Church in Columbus. Five years ago he founded the Center for Social Empowerment, which calls itself "a hub for theologically informed reflection, investigation and education on social and racial justice issues" The author of "Holding Up Your Corner: Talking About Race in Your Community" (Abingdon Press) and the facilitator at several democracy reform conferences, he describes himself as an avid traveler, runner and bicyclist who finished his first Ironman 70.3 triathlon last year. His answers have been edited for clarity and length.

What's democracy's biggest challenge, in 10 words or less?
White supremacy and other socially and morally unjust and inequitable activities.
---
Describe your very first civic engagement.
I ran for student council treasurer in the fourth grade in Kansas City, Mo. — and won!
What was your biggest professional triumph?
That's to be determined.
And your most disappointing setback?
My failure to run for an elected office.
How does your identity influence the way you go about your work?
As a Black man in America, attending to matters of justice and equity is of existential consequence. The ethos and passion for my work is borne out of responsibility and love!
Sign up for The Fulcrum newsletter
What's the best advice you've ever been given?
Do YOU!
Create a new flavor for Ben & Jerry's.
Blackberry Butterfly Cheesecake.
What's your favorite political movie or TV show?
"Malcolm X," Spike Lee's 1992 biopic starring Denzel Washington.
What's the last thing you do on your phone at night?
Set my alarm for the next day's 5:30 "Mourning Run."
What is your deepest, darkest secret?
I pray every night that I don't wake up to find out they have stopped the manufacturing of Gummy Bears.