Reform in 2021: Vote at Home Institute sees state and federal opportunities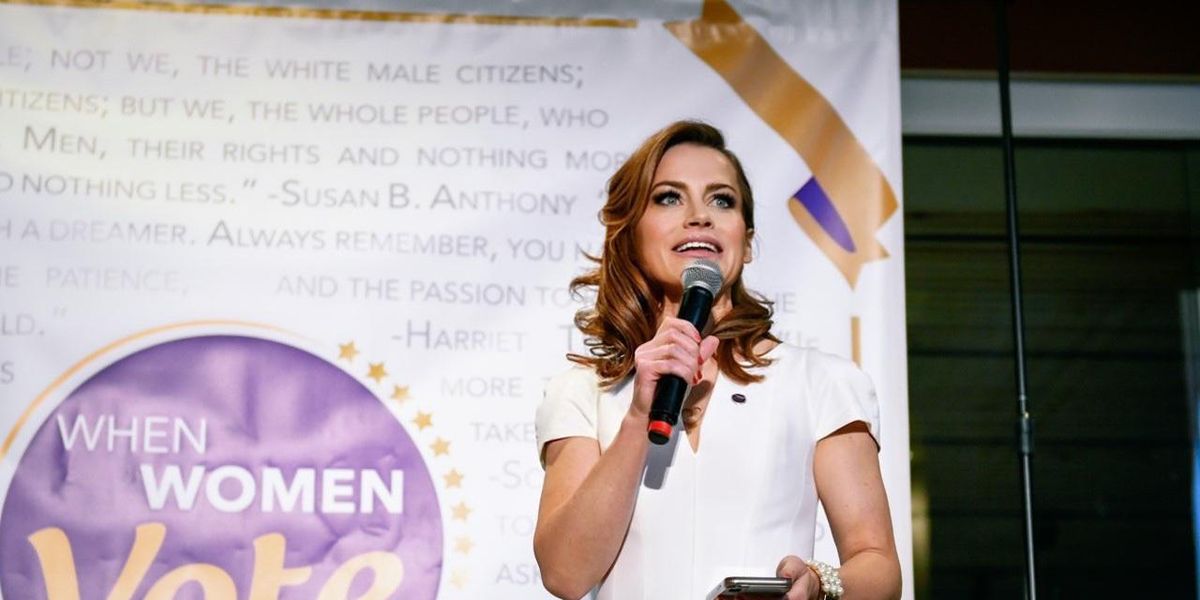 Courtesy Amber McReynolds
This is the sixth installment in our ongoing Q&A series on reform in 2021.

As Democrats take power in Washington, if only tenuously, many democracy reform groups see a potential path toward making the American political system work better. In this installment, Amber McReynolds, CEO of the National Vote at Home Institute, answers our questions about 2020 accomplishments and plans for the year ahead. Her organization is a leading proponent of voting of mail and had been advocated such systems prior to the Covid-19 pandemic. McReynolds' responses have been edited for clarity and length.
First, let's briefly recap 2020. What was your biggest triumph last year?
First and foremost, we really became a go-to resource for election officials and policymakers alike. Basically doubling the number of states and jurisdictions, including Washington, D.C., that mailed a ballot to every elector in the general election was a massive deal. The broad expansion and adoption of vote-at-home options for all voters across the country definitely stands out as the biggest triumph, because more people had the opportunity to vote by mail this year. And then they used it. It was the most widely used method of voting. So we accomplished a very big goal in the middle of a pandemic.
---
And your biggest setback?
One of the biggest challenges is the disinformation and deliberate attack on this method of voting and the "big lie." I feel like all year it was one thing after another. It's almost like they were throwing things at the wall to see what stuck, and voting by mail was part of that. There's just an overall impact that is detrimental to voters and their confidence in the election, and it certainly enticed many of the very destructive things that happened in 2020 and even in 2021, especially on Jan. 6. So while voting by mail had a big triumph, I would say the biggest challenge is the disinformation and being part of this big lie.
Sign up for The Fulcrum newsletter
What is one learning experience you took from 2020?
Running a national nonprofit and having team members in lots of different states has been a learning experience. As a leader, it's been hard to adjust the model and the platform and to hire people that you've never in person met. It's a weird dynamic. Then the other aspect is more personal. I'm a single mom with two small kids, and when the pandemic started and they were home, I was trying to balance them being on Zoom calls for school and helping them, while working 18-hour days.
The other side of the personal piece is the threats that started to culminate online. I had death threats. I had to hire security guards outside my house. After the election, I was like, "OK, we're almost done." Then everything started with the big lie, which our vote by mail was very much wrapped into, and I was personally being attacked. It was a very stressful situation.
Now let's look ahead. What issues will your organization prioritize in 2021?
We are working with a set of states that we've divided into three tiers. And we're again reupping a lot of our policy work on expanding vote at home options to make some of the temporary changes that were passed in 2020 permanent. Many of the bills currently filed in state legislatures about vote by mail are actually expansions of the options or technical improvements. Some of the bills are trying to roll back voting by mail, and we're going to do our best to fight that stuff off. We're also working at the national level. We've been involved in these conversations for a few years. We'll definitely be providing input on the potential for federal legislation.
Our uniqueness as an organization is that we combine policy with implementation. So not only are we going to give you advice on procedures, but we can also help state and local election officials actually think about the best structures for implementing these changes. That's really what we're going to be doing, expanding on what we did in 2020. Right now the legislative sessions are really in high gear in a lot of states and so that is very intense at the moment. Some of them end in the spring and then we'll move into implementation. It's really a continuation and growth of our organization. And certainly regarding the spread of disinformation, we are going to continue to help educate lawmakers and the public about the real facts around vote by mail.
How will Democratic control of the federal government change the ways you work toward your goals?
With HR 1, we provided a lot of feedback when it was first filed two years ago, and now it includes some of the improvements we have suggested, so we're going to continue working on that. But there needs to be bipartisan support. I truly believe that election policy and legislation is better when there is bipartisan support, especially at the federal level, like with the National Voter Registration Act and the Help America Vote Act. So we're really going to think strategically about the baseline reforms where there could be bipartisan agreement. We're going to try to fill the leadership void in terms of recommendations, and we will work with anyone who wants to work on voter-centric and pro-voter policies.
What do you think will be your biggest challenge moving forward? And how do you plan to tackle it?
I think education will be a main focus moving forward given the big lie. It's going to take a lot of time and effort to educate people on what's real and what's not, and how we can improve versus roll back. And it's also a matter of remaining a priority. There are some very ambitious priorities that the new administration wants to pursue at the federal level, so I think it's going to be a challenge to keep good election reforms moving given the many challenges our country has before it. Keeping focused and keeping the ball moving is really important. It's kind of crazy, but there's a very short window between now and 2022. So to make good election reforms and move things forward, now is the time to convince people to prioritize this issue.
Finish the sentence. In two years, American democracy will ...
be stronger.