Survey shows inmates aren't all Democratic voters in waiting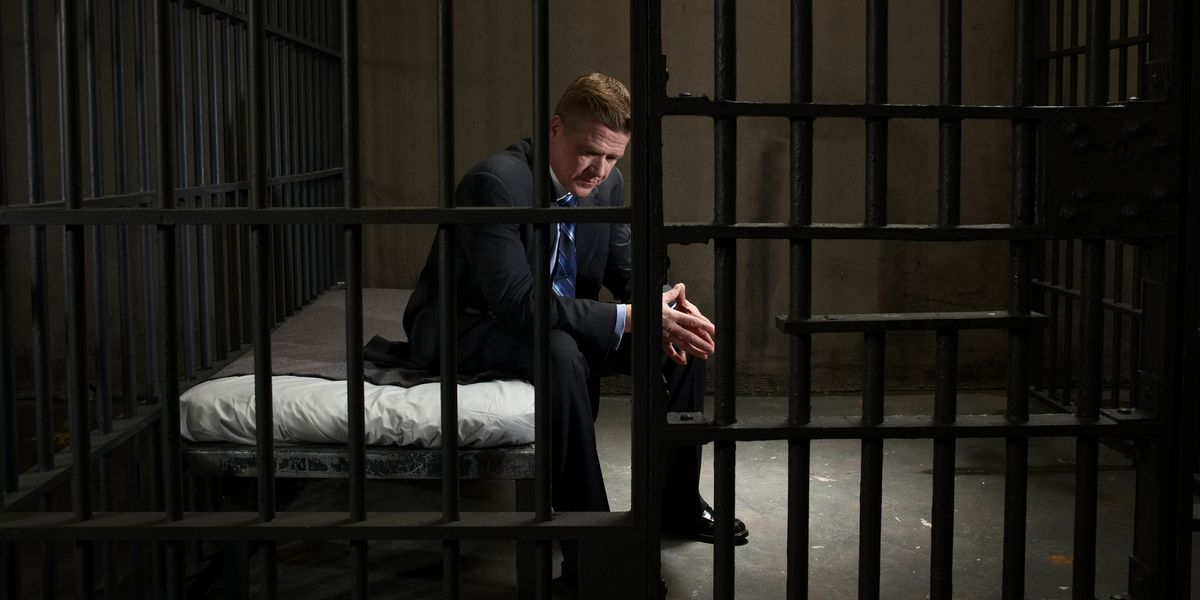 Darrin Klimek/Getty Images
A poll of more than 8,000 inmates suggests that allowing those currently or formerly incarcerated to vote will not necessarily benefit the Democrats, as many operatives in both parties believe.

Slate and the nonprofit Marshall Project, a news site covering criminal justice, unveiled the survey Wednesday, and it is sure to be cited by civil rights groups pressing to expand the voting rights of convicted felons — whose main challenges have included persuading Republicans their aim is boosting civic engagement, not gaining a partisan edge.
---
Some of the poll's most surprising results were about prisoners' views of the 2020 presidential candidates. Nearly half of white inmates said that if they could, they would vote to re-elect President Trump. Only 7 percent supported former Vice President Joe Biden, although most of the responses were submitted in January and February, long before he became the solid favorite for the Democratic nomination.
Trump was also the favored candidate among non-white prisoners, with 19 percent support compared to 13 percent for Biden. (Nearly 30 percent, the largest percentage, said they would not vote at all.)
While efforts to restore voting rights to released felons has gained traction in recent years, including wins in Florida, Virginia, Kentucky and New Jersey, there's far less public support for expanding those rights to the more than 2 million people currently behind bars.
Sign up for The Fulcrum newsletter
Only Maine and Vermont allow incarcerated felons to vote, and a poll released last year found that seven out of 10 registered voters opposed giving those imprisoned access to the ballot box.
The survey, which was "intended to be a snapshot" rather than a comprehensive study due to limitations in the methodology, also revealed policy differences among Republican and Democratic inmates compared to the typical preferences of Republican and Democratic voters.
For instance, three-fourths of Republican inmates said they supported an increase to the minimum wage and legalization of marijuana, which only roughly half of Republican voters endorse.
Democratic inmates, meanwhile, supported tighter border security at a higher rate than Democratic voters while only a slight majority supported a ban on assault weapons, a policy backed by nearly 90 percent of non-imprisoned Democrats.
While the survey results appear to counter the narrative that inmates are naturally left-leaning, the authors cautioned that white inmates and those jailed in red states responded at a disproportionately higher rate, which limits the ability to draw broad conclusions.