Poll: Young people want to vote by mail, but don't know how to do it
https://twitter.com/saramswann?lang=en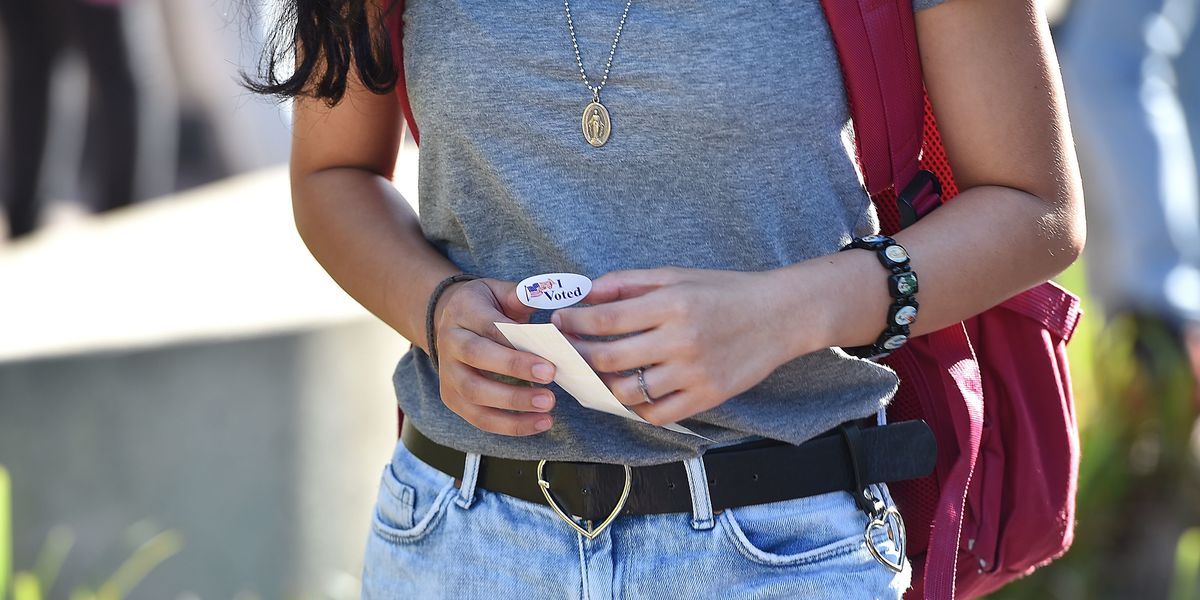 Robyn Beck/Getty Images
Young people are more inclined than ever to vote by mail in this year's election, but a new poll shows a majority of them lack the resources and knowledge to do so.

In light of the coronavirus pandemic, half the states have already adjusted their general election plans to emphasize mail-in voting or otherwise make casting ballots easier and safer. But a poll, released last week by the progressive youth voter engagement group NextGen America, indicates a significant lack of familiarity with the absentee voting process among voters younger than 35.
The survey is the latest indication that an optimistic expectation which surfaces every four years — the leaders of tomorrow are finally going to turn out in great numbers and cast the decisive votes for president — may be dashed once again.
---
That's because fewer than half of those surveyed know what they need to do to vote absentee (47 percent) or were familiar with their state's vote-by-mail deadlines (42 percent). And only narrow majorities indicated they had ready access to a printer (54 percent) or to a booklet of stamps (52 percent).
An NPR analysis of mail voting in this year's primaries found at least 65,000 ballots were rejected because they arrived too late. First-time voters, especially ones who are young, Black or Latino, are more likely to have their ballots rejected due to delayed arrival or another error.
Sign up for The Fulcrum newsletter
Despite these issues and lack of clear instruction, more Americans are planning to vote by mail this fall. Only 5 percent of those surveyed said they voted absentee in 2016, but nearly two-fifths said they would mail in their ballots this fall. Most still plan on voting in person, though, either early (18 percent) or on Election Day (36 percent).
Regardless of preferred voting method, 77 percent of young people said they are more motivated to vote in the 2020 election than any other election in their lifetime.
Young voters have expressed similar passion to pollsters in the past, but that has not translated to actual ballot casting. Turnout among those younger than 30 was 46 percent four years ago — when overall turnout was 56 percent of those eligible.
To capitalize on this enthusiasm now, NextGen America is conducting massive voter outreach to encourage participation in the general election and inform young people about the voting process. A week ago the group organized the first-ever National Vote By Mail Day, using its volunteer network to text absentee voting information to 3.7 million people across 11 states.
NextGen was founded in 2013 by billionaire Tom Steyer, who ran a largely self-funded but unsuccessful Democratic presidential campaign. The organization was initially focused on climate activism, but has pivoted its primary focus to promoting youth voter engagement.
The need for better youth voter education was also made apparent in a June poll by election researchers at Tufts University's Tisch College, which reported that one-third of young people didn't know whether they could register to vote online. (Online voter registration is permitted in all but nine states.)
For the NextGen poll, 1,001 young people were interviewed over nine days ending July 22. The margin of sampling error was 3 points.