Soft settlement ends Florida mail-in voting lawsuit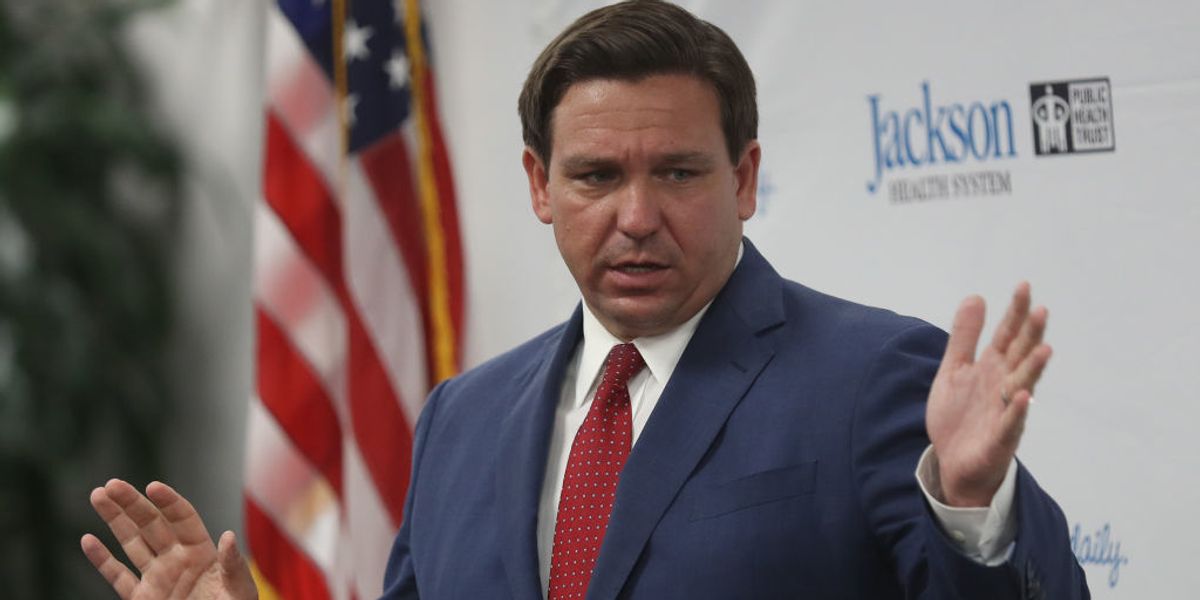 Joe Raedle/Getty Images
Hours before a trial was set to begin, Florida has settled a lawsuit pressing for loosened vote-by-mail rules in time for next month's primary.

But the deal, announced Sunday evening, does not mandate much of what the plaintiffs had pushed for in the third-most-populous state, which has recently become the undisputed national center of the coronavirus pandemic. In general, the settlement tells the state to work more closely with the 67 county election administrators to try to soften the rules.
---
The suit — brought by the progressive Priorities USA and Dream Defenders, along with the Florida Alliance for Retired Americans and others — argued the highly contagious Covid-19 pandemic makes ready access to absentee voting critically important. It demanded that ballots postmarked by Election Day be counted if they arrive as long as 10 days late, that the state expand deployment of ballot drop boxes, that it provide free postage on returned ballots and that it ease restrictions on paid workers collecting mail-in ballots.
It also challenged Florida's limits on assistance for voters with disabilities, arguing it imposes unreasonable restrictions on speech and the right of association.
The settlement between the plaintiffs and Gov. Ron DeSantis' administration, filed just as a trial was set to begin Monday, does not insist on any of that.
Sign up for The Fulcrum newsletter
It says canvassing of vote-by-mail ballots will begin 25 days ahead of the early voting window, up from the current 10 days; election supervisors will be encouraged, but not compelled, to maximize the use of drop boxes; and localities will be pushed by the state to do more to make absentee ballot applications and the ballots themselves available in Spanish.
It also instructs the secretary of state's office to hold at least one workshop with local elections officials before the general election to educate them on how federal funds can be used for pre-paid postage and voter accessibility issues, including how to use new voter accessibility technologies.
For counties that do not provide postage, the secretary of state will outline the process in a one-page document — directing local supervisors to inform voters who cannot afford postage to use a drop box or drop off their ballots at a local government office.
Finally, the settlement also outlines how GOP Secretary of State Laurel Lee will execute a social media campaign before the general election to inform voters of their options for voting by mail, as well as voting early or in person on Election Day.
"As a result of our lawsuit, Florida went from doing nothing to committing to educating and encouraging all 67 supervisors of elections to expand access to democracy " said Andrea Mercado, executive director of New Florida Majority, an independent voting rights organization, "This settlement is another step forward in the fight to secure free and safe elections for communities of color in Florida."
This settlement comes on the heels of a defeat for voting rights advocates in the largest purple state. A federal appeals court granted a request from Gov. Ron DeSantis to delay the trial for a suit that would expand voting rights for felons until August, and last week the Supreme Court declined to intervene — meaning several hundred thousand felons given the right to vote through a 2018 referendum will not be able to cast ballots in the nominating contests.
Matthew Dietz, a lawyer who represents blind voters, told the Tampa Bay Times he wasn't satisfied with the settlement and would push on with his effort to make supervisors use systems that will allow blind or print-impaired voters to be able to fill out ballots from home without assistance.