Biden calls for change to filibuster rule so Congress can codify Roe v. Wade
https://twitter.com/davidmeyers?lang=en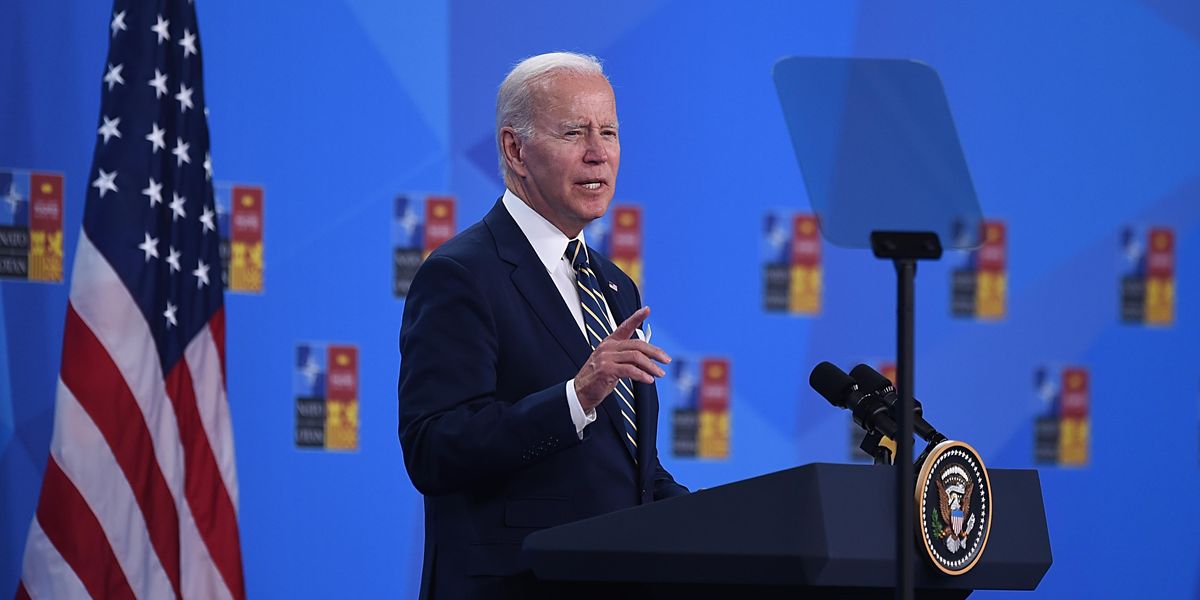 Denis Doyle/Getty Images
For the second time this year, President Biden has called for changing Senate rules in order to pass legislation that has deeply divided the country. On Thursday, Biden announced his support for carving out an exception to the filibuster in order to codify Roe v. Wade.

Following the Supreme Court decision undoing Roe, which protected abortion rights at the federal level, trigger laws banned abortion in more than a dozen states with more likely to follow. And with 60 votes required to overcome procedural blockades in the Senate, advocates for women's right to choose lack a legislative solution barring a change in rules.
---
In January, after Senate Republicans blocked passage of the Freedom to Vote Act and the John Lewis Voting Rights Advancement Act, Biden called for the Senate to change the filibuster rule in order to pass the legislation.
He made the same demand Thursday morning if Congress cannot find another way of passing abortion rights legislation.
"And if the filibuster gets in the way, it's like voting rights," Biden said at a news conference in Madrid. "We provide an exception for this."
The filibuster, which is not enshrined in the Constitution but rather a rule established by the Senate, allows an individual lawmaker to prevent a vote on the bill. The only way to break a filibuster is through a procedural motion that requires 60 "yes" votes. In a highly partisan, evenly divided Senate, that will not happen.
Sign up for The Fulcrum newsletter
While a change in rules requires a bare majority, two Democrats – Joe Manchin of West Virginia and Kyrsten Sinema of Arizona – have repeatedly declared their opposition to a change in rules.
A poll conducted for CBC News by YouGov in January found that about one-third of Americans want to scrap the filibuster and another third want to keep it. (The rest needed more information.) Within those totals is a partisan divide, with 58 percent of Democrats wanting to eliminate the filibuster and 65 percent of Republicans wanting to keep it.