Your Take: Is a major power shift possible in the United States?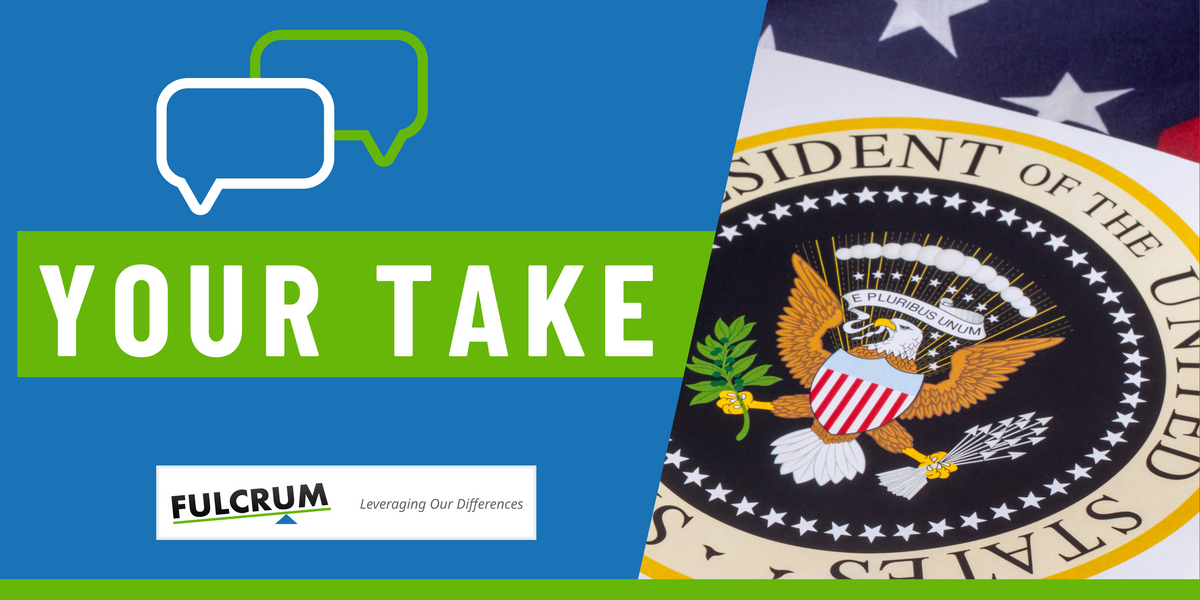 In the past few weeks and even days, the globe has witnessed major shifts in power from Boris Johnson's resignation to two of Sri Lanka's top officials stepping down in the aftermath of a violent invasion of privacy. Whether the reasons for these shifts are economic, political or simply corruption based, they have a ripple effect that can reach every corner of the world. In America, we are seeing several shifts in our political, economic and social atmosphere that have divided our government as well as the American people.
Curious as to how our readers might view a sudden change at home, we asked: Is a major power shift possible in the United States? What might a peaceful, but momentous, shift look like? Would it be desirable? Do you think we're close to one happening?
Some individuals anticipate a shift from progressive ideals to more conservative ones and that a change in American perspective and prioritization could spur a major political shift.
---
Alternatively, many Americans are beginning to see shifts in different sectors outside of a political one. An adjustment in media use and importance has been a driving force in "divisive politics," one person wrote. Social impact discourse on issues like global warming, abortion rights and gun control has become more polarized and more emotionally tied. Even a shift towards a capitalistic economy has influenced the job sector, minimum wage, and has greatly impacted the wealth distribution in America.
Sign up for The Fulcrum newsletter
Regardless of what the outcome of the shift may be, many individuals agree that major shifts in power are the result of tumultuous times and anxiety among the American people. The course of this country could be dictated by a majority of Americans feeling as if they "are going in the wrong direction," according to a reader, or a desperate need to survive.
For better or worse, a major shift in power may be looming in the near future.
Following is a selection of reader responses, edited for length and clarity.
I feel there will be a power shift in Congress, from Democratic to Republican, in 2022. If the country under the current administration continues to perform less than desirable domestically and internationally, this political power shift will continue in 2024. That said, I feel there will be movement by moderate Republicans and Democrats, and independents, to change the course of the country. When over 80 percent of the country feels we are going in the wrong direction–- and this is not all due to partisan politics – something needs to change. - Al Smith
If reason prevails in the U.S. voting public, we should begin to see a shift toward the center in both political parties since substantial majorities of the public are expressing support for centrist views on several divisive issues and, in some cases, taking action in accord with those views.
Global warming is no longer a controversial issue with energy producers and consumers making investments and purchases that reflect a recognition that dramatic changes have become necessary and possible.
Unrestricted weapons access is controversial only because the holders of extreme views dominate the discourse.
Banning abortion without exceptions is opposed by majorities of both parties, and the Supreme Court intrusion into the doctor-patient relationship may prove to be the biggest blunder made by any political party.
Concentration of wealth to a vanishingly small percentage of the population is approaching the point that money has lost all meaning to those who have it and soon will to those who do not
Looking through the dust thrown up in our fratricidal battles and listening beyond the noise of our intransigent mobs, I can hear the voices of reason and see the evidence of their good work. Reason must prevail if we are to survive. -Joe Bachofen
In light of the continued obstructions of justice and democracy that our political system has demonstrated, continuing on the current path will lead to an increasingly unlivable future for the majority of the globe (climate change, authoritarianism). I think it's possible that a combination of capitalism and democracy can work if it has the proper checks in place. I think a momentous power shift in the US would have to start by dismantling the following barriers:
Distrust of fellow citizens based on political views and perceived ignorance.
General feelings of hopelessness because the problems feel too big to solve.
Once this is accomplished, I think a momentous power shift will be a movement that's amplified through technology (social media virality, internet forums) that then catalyzes in-person organizing. What would a peaceful but momentous power shift look like?
I think one option for peaceful but momentous uprising could be a collective strike: on providing services and purchasing goods. This would act as a "wake-up call" to political leaders and corporations. Once we have their attention, we'd need a list of demands that would include reparation, wealth redistribution, and land restitution, in addition to a new political system that includes more severe checks on corporations. This movement may involve assistance from other developed countries. -Mia Ballan
It is now widely understood that today's mass media narratives and online flood of partisan, vitriolic misinformation fuels our country's divisive politics. For good or ill, it's still the media that holds the keys to power in the United States. I believe a major power shift is possible through media, and that shift would be very desirable if it shifted power back to the people, where it belongs. The present reach and speed of media technology puts us very close to a major power shift towards a more representative government. In order for that shift to be both peaceful and momentous, it would require a catalyst capable of bringing all the most powerful forms of today's media together for a focused, united political purpose.
Such a shift would look like many of the other tech-fueled transformational shifts in culture and commerce we have experienced in the 21st century. It would be an entrepreneurial response to strong public demand for services that are more effective and easier to access. It may also be a lot closer than you might think. We have the ability to leverage the media to shift power back to the people by demonstrating demand for political content that reflects a dormant, but characteristically American, culture of common sense, problem-solving, and shared values. Recent events from around the world show us that if we want to shift power, we may want to start by shifting our culture through our media. - Jim Ragsdale
Major power shifts occur when a sizable majority of the population favors it. The experience of the last few years has been that the desire for change does not usually come from aspirations for justice, equity or empathy but rather often from basic resentment, a resentment that is then channeled by opportunists in order to seize power. Recent examples are Brexit and MAGA. Nevertheless, there are cases in history when this resentment was channeled positively as it was in the New Deal, but of course by a clear majority and also, very importantly, by leaders who were essentially decent people.
I personally don't see any clear majority in America able to effect a major change, only down-the-middle polarization. An environment as such is perfect for the rise of bullies and authoritarians. If we see a major power change in America, I'm afraid it will come from the top and it will be for the worse. - Felix Bergel