Claim: President deployed National Guard to Minn. over objections of state leaders. Fact check: False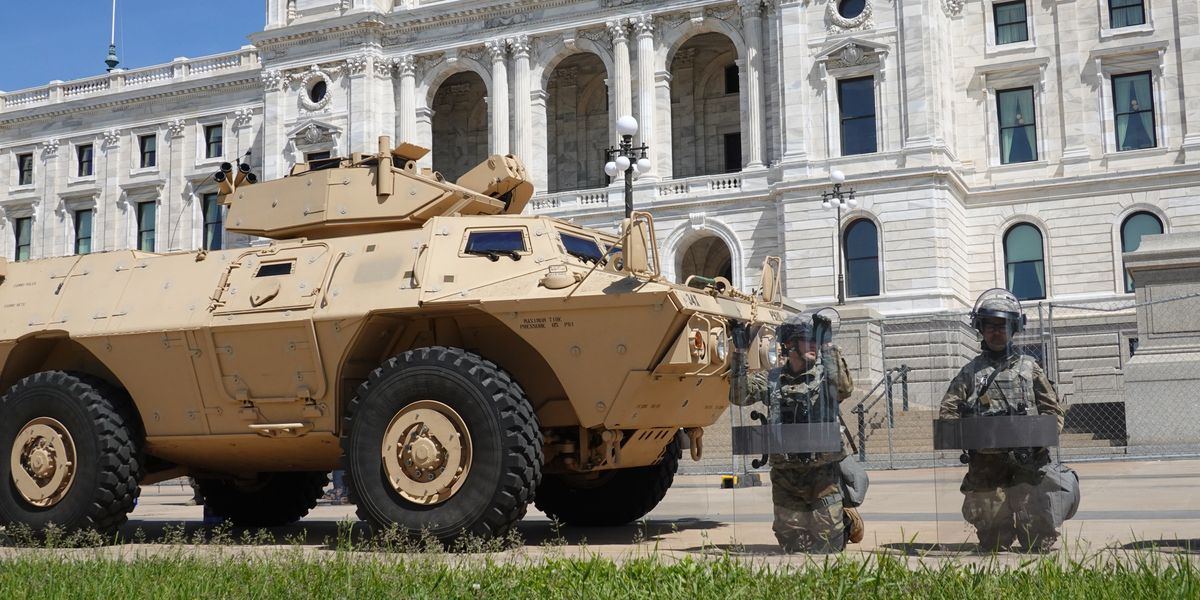 Scott Olson/Getty Images
"Minnesota's Democrat governor [Tim Walz] failed to urgently deploy the National Guard — it took President Trump for that to eventually happen; his suggestion — and the ultimate descendance into chaos there in Minneapolis." — White House Press Secretary Kayleigh McEnany, June 29
President Trump and his team repeated multiple times that he was responsible for deploying the National Guard to deal with rioting in Minnesota. The first time Trump took credit for the deployment was during an interview with Nexstar on June 17.
"I brought it out five days after they started. They wouldn't use the National Guard. I brought the National Guard to — I told them, I said, 'You got to get the National Guard.' We got them in," he told Nexstar. "Everything stopped in Minneapolis. It was really an amazing thing, actually, to see, and they had no problems after we called out the Guard."
Two days later, Trump tweeted: "Forced Democrat run Minnesota to bring in the National Guard & end rioting & looting after seeing the destruction & crime in Minneapolis."
---
White House press secretary Kayleigh McEnany made a similar claim during her official briefing on June 29.
But it was actually Minnesota's Democratic governor, Tim Walz, and not Trump, who deployed the Minnesota National Guard. Walz, who served in the Army National Guard for 24 years, first activated the Guard on May 28, more than seven hours before Trump publicly threatened to do it himself. According to his office, he was not acting under the president's advice, but rather under requests from officials in Minneapolis and St. Paul — cities also run by Democrats. Furthermore, the Guard was deployed two days after the riots had started, rather than the five claimed by Trump.