When the rules don't apply: They had Boris, we've got Donald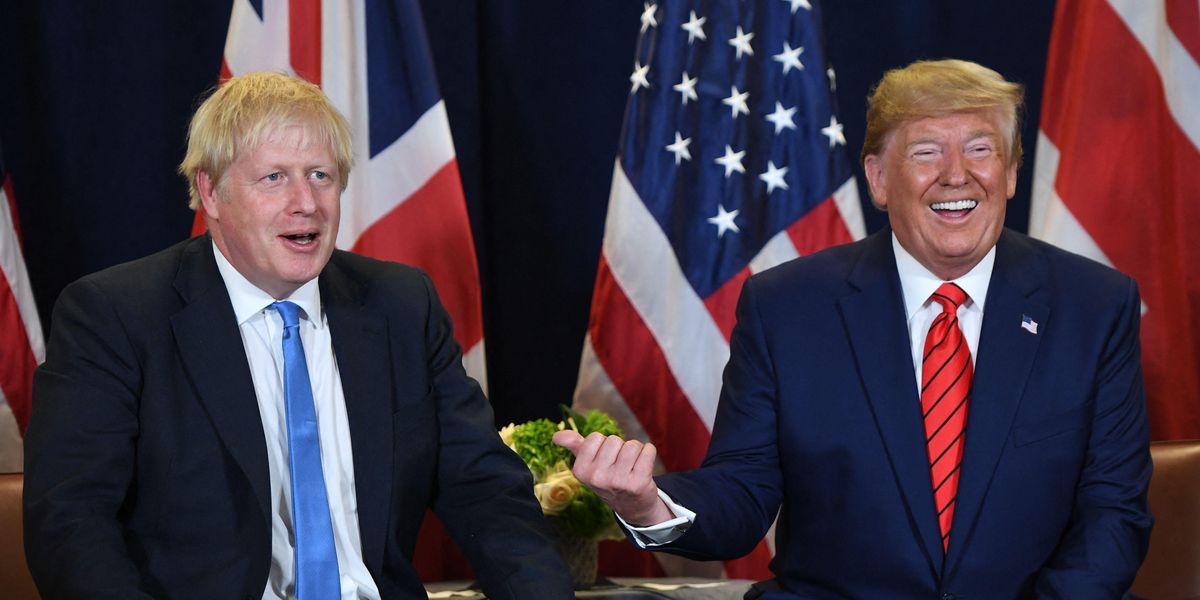 Saul Loeb/AFP via Getty Images
Davies is a podcast consultant, host and solutions journalist at daviescontent.com.

I'm constantly amazed by how social and political trends skip borders, continents and oceans — especially between the U.K. and the USA.
I've lived and worked in both countries and saw the similarities first hand.
Britain and America of the 1980s turned sharply right with Margaret Thatcher and Ronald Reagan. Their styles were very different, but both were enormously popular for much of their time in office, and ushered in a period of firm leadership after the drift and malaise of the '70s.
Then came the "third way" politics of Bill Clinton and Tony Blair for much of the 1990s. Both men were center-left, easily won reelection, and benefited from pragmatic policies and successful economies, while standing up to the hardline progressives and socialists in their parties.
From 2000 to 2015 the U.K.-U.S. political parallels faded, but then came the Brexit shock, and the election of two charismatic, yet deeply flawed populists — Donald Trump and Boris Johnson.
---
During their time in office both of these unserious men gleefully broke the rules of normal political behavior. More than almost any other American or British leader, Boris and Donald simply don't think the rules apply to them.
Sign up for The Fulcrum newsletter
"Like America's former president, Donald Trump, the more he hung on the more he disqualified himself from office," The Economist wrote last week. "In his departure, as in government, Mr Johnson demonstrated a wanton disregard for the interests of his party and the nation."
The tawdry events of recent weeks in London have echoes in Washington with the highly disturbing findings of the House of Representatives' Jan. 6 committee.
"Boris Johnson was a very very silly person to make Prime Minister," wrote the contrarian conservative columnist Chris Stirewalt. "How he ended up in 10 Downing Street and persisted there for so long despite massive ineptitude and scandal is very much like how America ended up with a similarly silly president who nearly ended up winning re-election despite his chaotic, corrupt tenure."
Now we are prompted to ask two questions: How the heck did this happen and will both the Yanks and Brits make the same awful mistakes again?
The answer has much to do with whether politics on both sides of the Atlantic is seen as mere entertainment or the serious stuff of governance.
At their rallies and public events, Trump and Johnson often appeared to be having the time of their lives. Both were adored by their supporters, who laughed at their jokes and roared with approval as they lit into the establishment.
As time went by the exhausted majority became sick of them. Perhaps ... hopefully ... an era has passed.