With democracy reform stalled on Capitol Hill, local and state solutions needed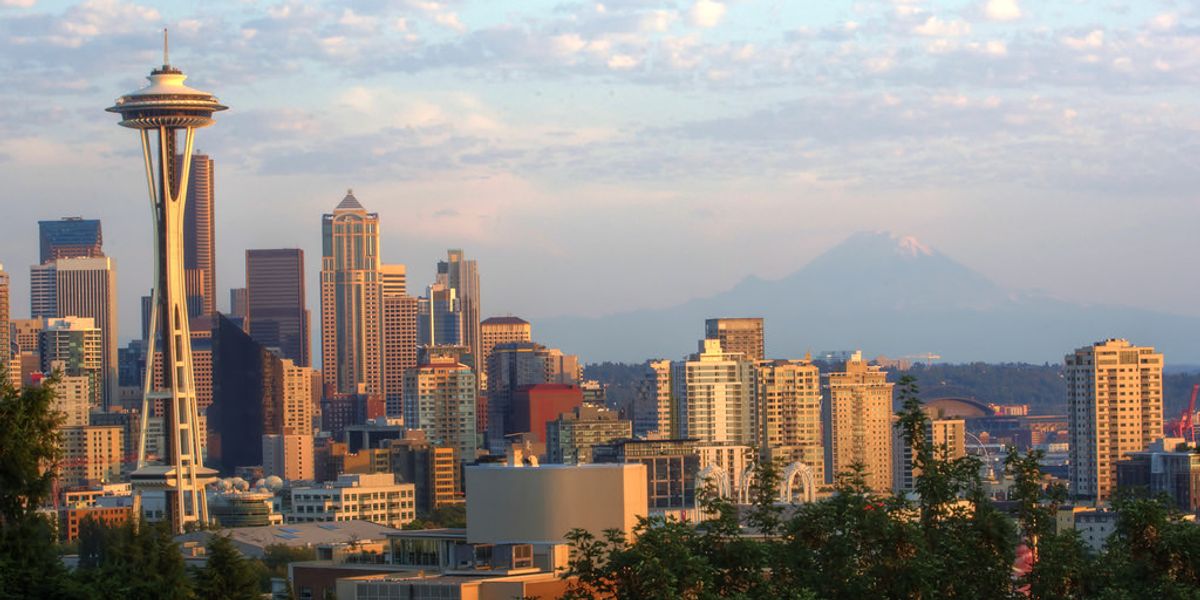 live.staticflickr.com
Black is executive director of Seattle-based Fix Democracy First, which advocates for campaign finance, election access and voting rights reforms.

While important democratic reforms continue to stall in the Senate, activists in some states and municipalities are showing there's another way.
In Washington state, we've created a blueprint to rein in money in politics that can work elsewhere.
We've shown that a combination of public financing of elections, increasing access to the ballot, requiring nonprofits to disclose their top donors and coming up with creative ways to restrict the flow of corporate cash into politics can go a long way in returning government to the people.
---
We can't afford to wait on a national fix to the problems the Supreme Court created with its ruling in Citizens United v. FEC. The 2010 decision upended long-standing campaign finance laws, unleashing a torrent of unrestrained political cash on our elections. The ruling allows outside groups and donors to spend whatever they want in an election as long as the expenditures aren't coordinated with the candidate benefiting from their money.
In the decade since, outside spending in support of or against candidates has blown through the stratosphere. In 2016, during the last presidential election campaign, outside groups spent $1.4 billion on influence campaigns, up from $338 million in 2008, according to the Center for Responsive Politics.
Sign up for The Fulcrum newsletter
The rise of super PACs and mega-donors has had a terrible impact on our day-to-day lives. The unbalanced influence of this obscene political spending has led to rotten policies and laws that protect the interests of the elite at the expense of the rest of us.
It's not a stretch to say that Citizens United, and the sway of the mega-donors, has played a part in everything from rolling back environmental regulations to out-of-control prescription drug prices.
We're fighting back on the local level. And we're winning.
In January, the Seattle City Council passed a law aimed at restricting political spending by corporations with substantial foreign investment, which would include hometown behemoth Amazon. Campaign finance reform advocates across the country have hailed the law as a brilliant counter to Citizens United.
However, this law might not have stood a chance at passing if not for Initiative 122, which Seattle voters overwhelmingly approved in 2015. Initiative 122 created a public campaign finance system where every Seattle resident receives $100 in "democracy vouchers" to give to candidates of their choice.
The voucher system helped grassroots candidates beat back a deluge of corporate cash in last year's city election, as a slate of Amazon-backed candidates went down to defeat.
What we've seen in Seattle and the state is that there is no quick fix to Citizens United. Instead, a holistic approach is needed.
The state's recent expansion of voting rights through automatic voter registration and same-day registration were a big part of the puzzle. But just as important was a new law that requires politically active nonprofits to disclose their top donors.
Victories in the hyperpartisan halls of Congress can be tougher to come by.
Constitutional amendments can take decades to become reality. Legislative solutions, such as the For the People Act of 2019, or HR 1, can get mired in bipartisan politics. The House passed the bill — which would strengthen campaign finance, voting and ethics laws — a year ago this month. And one year later, we're still fighting to get this critical legislation a hearing in the GOP-controlled Senate.
One thing is clear: We can't rely on Congress to solve our problems. Cities and states must lead the fight.