Congress has a tech problem. This fellowship wants to change that.
https://twitter.com/saramswann?lang=en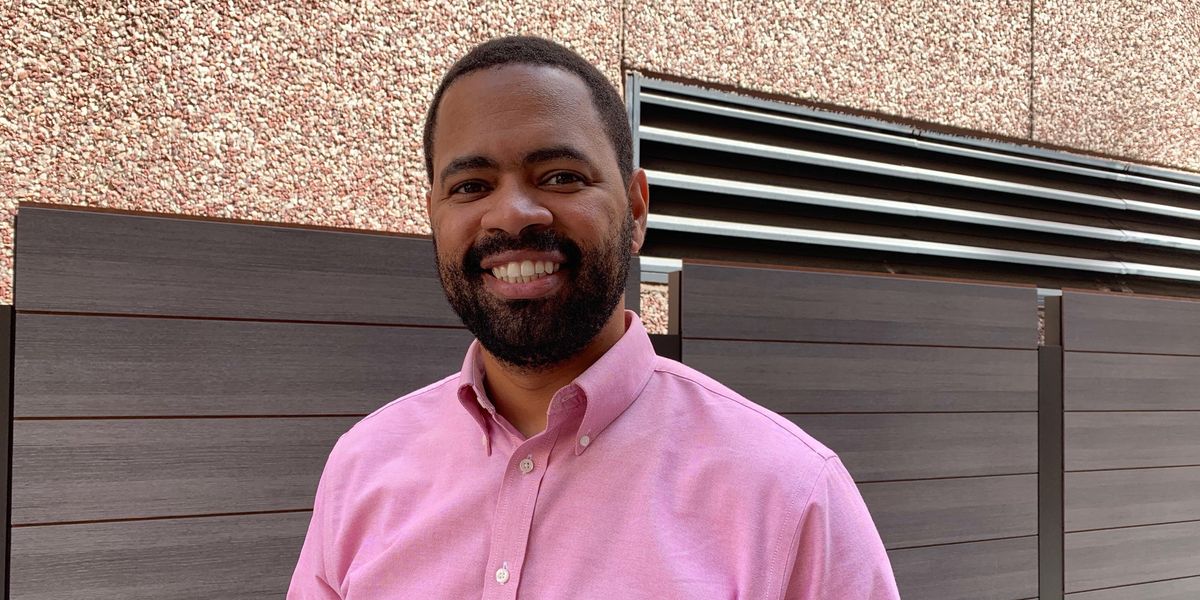 Sara Swann/The Fulcrum
Technological expertise has always been a rare, if not seemingly nonexistent, commodity on Capitol Hill.

This legislative branch's limitations were famously underscored for the country last year, when Facebook founder Mark Zuckerberg testified before Congress (and on national TV) and several members made plain they needed a crash course in Internet 101. Among the most memorable moment was when GOP Sen. Orrin Hatch of Utah asked Zuckerberg how Facebook sustains its business since it's free to use. "Senator, we run ads," was the social media titan's understated reply.
The Zuckerberg hearing is just one example of how Congress lacks the tech proficiency it needs — a shortcoming that, in the eyes of many working to improve democracy, is hobbling the legislative branch's functionality and ability to stand up to the president in balance-of-power tussles.
There's a technology policy fellowship, though, that's working to change this.
TechCongress offers stipends for a year to mid-career professionals in the tech industry willing to take a break from their regular work and bring more technological and computer science savvy to Capitol Hill.
---
Travis Moore created the fellowship program in 2015 after six years as the top legislative advisor to a powerful House member, Democrat Henry Waxman of California, a time when he says he learned how desperately staffers with tech backgrounds were needed.
Sign up for The Fulcrum newsletter
"Health is well-represented. Education is well-represented. Technology is not," he said. "So we set out to address this with a fellowship program."
Applications for the next class of fellows are being accepted until Sept. 3, the day after Labor Day.
This year's eight fellows are working for both Republicans and Democrats, in member offices and on the staffs of committees with tech jurisdiction:
Aaron Barruga — GOP Sen. Tom Cotton of Arizona
Leisel Bogan — Democratic Sen. Mark Warner of Virginia
Allison Hutchings — Democratic Sen. Brian Schatz of Hawaii
Eric Mill — Senate Rules Committee Democratic staff and Sen. Amy Klobuchar of Minnesota
Emily Paul — Democratic Rep. Mark Takano of California
Maggi Molina — GOP Sen. Mike Rounds of South Dakota
Frank Reyes — House Homeland Security Committee Democratic staff
Nate Wilkins — House Energy & Commerce Committee Republican staff
The goal is to help lawmakers who have a hand in shaping technology polices — from cybersecurity and artificial intelligence to election security and weapons systems — to understand how the world of tech is reshaping society and to explain the nitty-gritty details of tech operations to the people writing legislation to regulate that world.
The fellows are also intentionally involved in oversight, because too many offices lack on-staff experts who can ask probing and technically sophisticated questions of corporate officials, government contractors and agency officials under investigation.
"You don't know what you don't know," Moore said is the situation facing too many lawmakers on oversight panels. "Without this technical expertise, it's hard to know when you're being stonewalled. In this oversight function, we find the fellows to be really effective."
As a fellow two years ago, Maurice Turner worked on cybersecurity policy on the Republican majority staff of the Senate Homeland Security and Governmental Affairs Committee — an experience directly translated to his current work on election security at the nonprofit left-leaning advocacy group the Center for Democracy and Technology.
The most important change wrought by TechCongress is normalizing the idea of tech experts working in government, Turner said, which is crucial at a time when understanding some of the biggest issues before Congress requires some form of tech savvy.
But rather than rely on such outside programs bringing in a handful of experts, he said, the legislative branch needs to cultivate its own stable of talent.
"It's definitely time for Congress to recognize that there should be a more formalized role in understanding new technology issues," Turner said. "It really needs to be institutionalized."
That message appears to have been partly heard by the special House Committee on the Modernization of Congress, which voted unanimously last month to recommend resurrecting an Office of Technology Assessment to help lawmakers comprehend the fast-changing world — part of a package mainly focused on upgrading the antiquated computer systems and other technologies operating on the Hill.
Some TechCongress alumni have been hired to stay at the end of their fellowships. The bigger challenge, though, is expanding this sort of tech expertise pipeline so it can get more technologists and computer scientists working at all levels of government nationwide, Moore said.
"Tech isn't a slice of the policy making pie, it's the crust of all those issues. It's baked into every piece," he said. "Independent government requires this expertise in house."