Redistricting stragglers just can't seem to wrap things up
---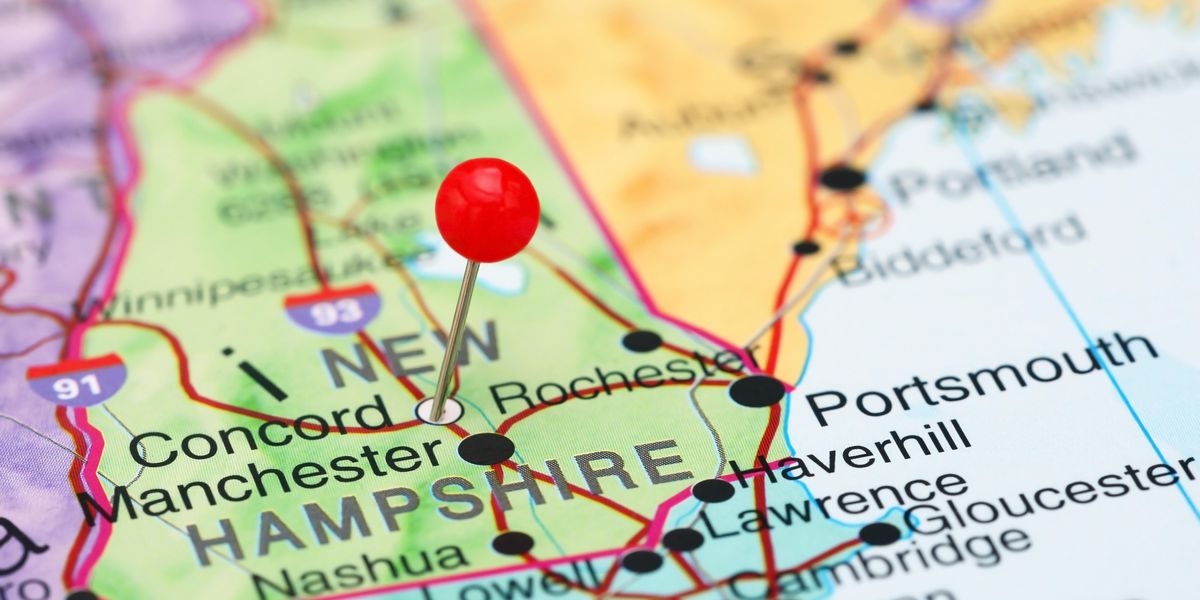 dk_photos/Getty Images
Forty-two states have enacted new congressional maps, and six states have no need because they only have one representative in the U.S. House. That leaves two states (Missouri and New Hampshire) that still need to finish the process.

But the math isn't really that simple, because courts threw out enacted maps in New York and Kansas this week, and lawsuits are still pending in a handful of others. So after some early states sprinted to the finish line, those that remain are inching their way to the end.
Missouri and New Hampshire have yet to complete the process because Republicans, who have unified control of government in both states, cannot come to agreement on new maps. In New Hampshire, Gov. Chris Sununu is at odds with legislators; in Missouri, the House and Senate have been unable to reach a compromise and send a final map to the governor.
Meanwhile, courts in Kansas and New York ruled the approved maps are illegal partisan gerrymanders. The New York case cannot be appealed, so a special master is being tasked with drawing up a new map. In Kansas, the attorney general has said the case will be appealed but time is running short because the primary is scheduled for June 1.
Of course, we'd be remiss if we don't mention Florida, where Gov. Ron DeSantis forced his own map through the legislature last week. A lawsuit was filed almost immediately.
Even though redistricting is not yet complete, the midterm primaries have already begun. Texas kicked things off March 1; Indiana and Ohio will hold theirs next week.
The Fulcrum's Debilyn Molineaux reminds us that for most voters, the primaries are their best chance to have a meaningful say in the outcome.
Fewer than 20 percent of eligible voters in 2018 voted in the primaries, while everyone else waited for the general election. If we skip the primaries this season, we limit our choices in the general election.
Now add in redistricting and the polarization is further increased. Following the intentionally disrupted 2020 census, every state has gone through a redistricting (or gerrymandering) process. The number of competitive congressional elections has decreased from 14 percent to 10 percent. If you live in a non-competitive district, like me, the real race is in the primary. Remember, 90 percent of congressional districts have been gerrymandered to be "safe" for one party or the other. This is not an exercise of whimsical fancy. It's math.
Many states require voters to register with a party in order to participate in a primary, and the process may take some time. So check the rules and deadlines in your state immediately and be prepared to participate.
You may have heard this one before
Women face different challenges than men when running for office or serving once elected. And our friends at The 19th do a fantastic job telling some of these stories. This week, we featured two important examples.
First is the tale of Summer Lee, a Black woman with no political connections who didn't win her party endorsement but is now the frontrunner to win the Democratic special election for an open U.S. House seat.
And then there's the unfortunate news about Sen. Dianne Feinstein, a long-serving senator from California who is reportedly suffering from diminished mental capacity. The 19th examined the differences between men and women when it comes to exiting public service.
Also in the news
Campaign for ranked-choice voting ballot initiative in Missouri has raised millions ahead of signature deadline (Ballotpedia)
Election security or voter suppression? Oklahoma lawmakers weigh in (KOKH)
Gov. Reeves Vetoes Suffrage Bill, Keeping Jim Crow-Era Voting Policy in Place (Mississippi Free Press)
Almost 60% of Mass. provisional ballots were rejected in 2020 election (Boston.com)
Upcoming events
Braver Politics - Braver Angels - April 28
A FixUS Conversation: What is our Shared Patriotism? - Committee for a Responsible Federal Budget - April 29
How Closed Primaries Disproportionately Impact Latino and Asian Voters - Open Primaries - April 29
God Squad: The Skeptics Have Their Say - The Village Square - April 29