These states show bipartisan election reform is possible
https://twitter.com/saramswann?lang=en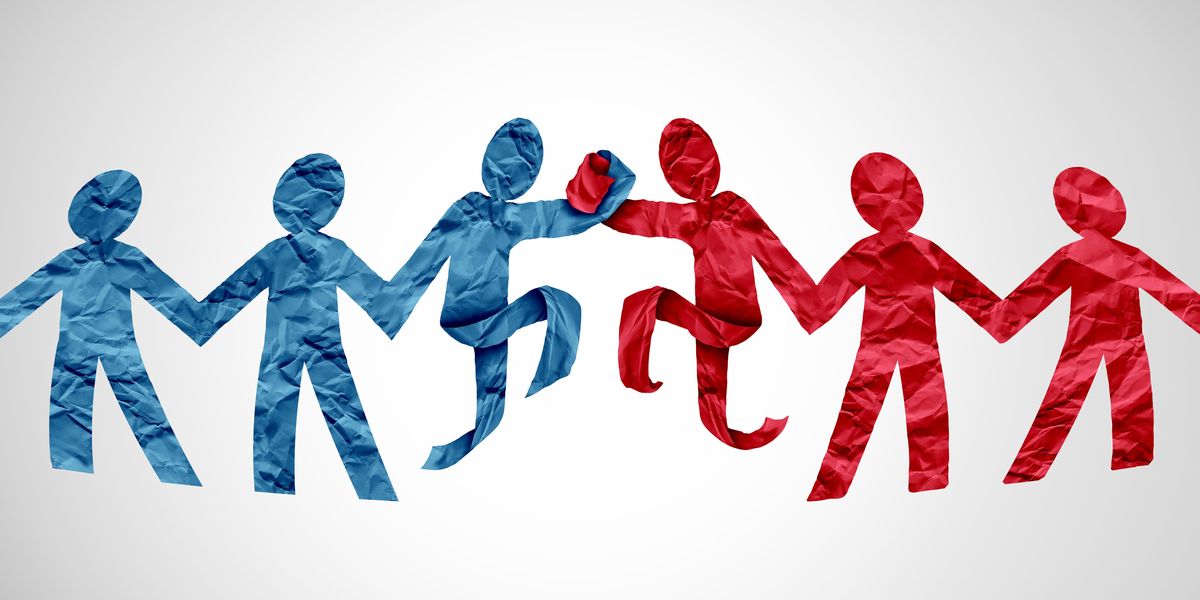 wildpixel/Getty Images
Since last year's election, state legislatures have been advancing changes to voting and election rules along one of two divergent paths. Democrats are seeking expansions, like no-excuse absentee voting, while Republicans are pushing for increased security measures, like voter ID requirements.

In much of the country, one side can easily have its way without even attempting to reach across the aisle because one party controls both the legislature and the governorship. And in the 12 states with divided governments, too often there is contention rather than compromise.
Some purple states, like Kentucky and Vermont, have leaned into compromise and enacted bipartisan election reforms. But in other states, like Pennsylvania, partisan infighting is overriding any potential for collaboration.
---
Last week, Republican lawmakers in Pennsylvania passed a sweeping election overhaul through both legislative chambers. The measure includes provisions that have bipartisan support, such as expanded in-person early voting. But it would also mandate some form of voter ID and set tighter deadlines for absentee voting, which Democrats say would be burdensome for voters.

Democratic Gov. Tom Wolfe has promised to veto the bill, so Republicans are now pivoting to a new plan. They want to put a constitutional amendment on the ballot, asking voters whether an ID should be required to cast a ballot.
Sign up for The Fulcrum newsletter
A June poll conducted by Franklin and Marshall College found that nearly three-quarters of Pennsylvanians favored a photo ID requirement at the polls. Republicans were overwhelmingly in favor of this reform (95 percent). A majority of independents were also supportive (77 percent). But most Democrats don't want a photo ID requirement; only 47 percent of them were in favor. The survey of 444 registered Pennsylvania voters was conducted June 7-13. The margin of error was 6.4 percentage points.
Most states with voter ID laws have policies in place to ensure election integrity while still giving voters flexibility, Liz Avore, vice president of law and policy at the Voting Rights Lab, wrote in a recent post about a proposed national voter ID law.

If Congress were to draft such a measure, it should take two things into consideration, she said. First, voters should be allowed to prove their identity through a variety of documents, such as utility bills, bank statements or paychecks. And secondly, election officials need to be able to verify a person's identity in case they do not have the necessary documents with them when trying to vote. Verification can be done using information such as date of birth, mother's maiden name or the last four digits of their Social Security number.
While efforts to reform voting rules in many states and Congress have stalled due to partisan disagreements, there are some states where collaborative progress is being made.
In April, Kentucky made early in-person voting a permanent fixture in its elections, after temporarily allowing it in 2020. The measure passed with near unanimous bipartisan support in the GOP-majority General Assembly before being signed by Democratic Gov. Andy Beshear.
Earlier this month, Vermont Gov. Phil Scott, a Republican, signed into law a measure that mandates automatically sending every registered voter an absentee ballot for statewide general elections. The legislation garnered bipartisan approval in the General Assembly.
Also this month, Maine lawmakers advanced a bill that would allow voters not registered with a major party to cast a ballot in a primary election.
These advancements, in addition to being bipartisan, were also innovative in ways that were best for each state and its election system, said Audrey Kline, national policy director at the National Vote at Home Institute.
"There are definitely ways that we're seeing election policy headed in opposite directions, but there are definitely these other areas ... that really do have a lot of bipartisan agreement and that we can move forward on expanding access in those policy areas," Avore said.
Kline and Avore both identified some ways states can both bolster security without hindering voter access. For instance, states could:
Implement electronic monitoring of drop boxes.
Create signature verification systems for absentee ballots.
Give election officials more time to process and count absentee ballots before Election Day.
Establish a ballot tracking system.
Ensure a paper trail for all ballots.
"We believe that all of these things tie together to create a real system that is safe, fair and accessible," Kline said. "But it does take commitment. You have to commit political capital, you have to commit actual capital. It does cost money if you want to do it really well."