Proposal for an open, top-two primary in Florida secures spot on 2020 ballot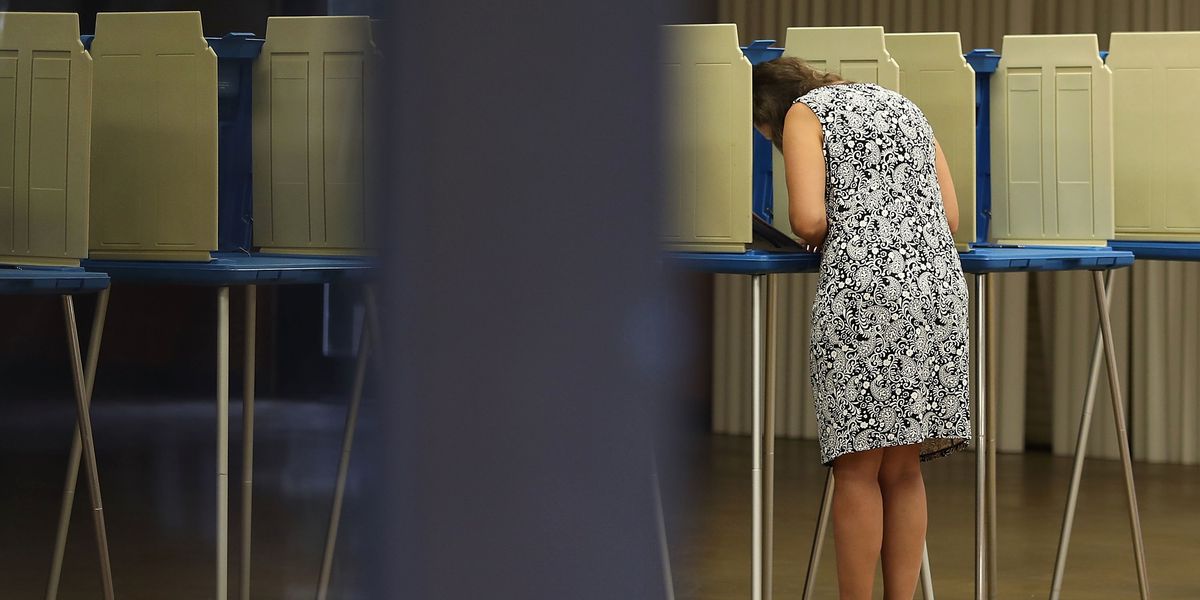 Joe Raedle/Getty Images
Floridians look increasingly likely to vote next year on a proposal to dramatically alter the way primaries for state offices are conducted.

Officials this week decided the proposed amendment to the state Constitution had garnered enough petition signatures to earn a place on the November 2020 ballot. But the two major parties are still fighting the idea.
If the state embraces the citizen-led ballot measure, which is far from certain, it would grant the ardent wishes of many democracy reformers. They say participation in the process and faith in the system would improve if more people were able to participate more often — and if more candidates on the ballot had realistic chances of winning.
The proposal would do this by creating an open, top-two system for nominating candidates for elections to state offices, including governor and all members of the Legislature, in the nation's third most populous state.
---
Currently, Florida is one of 12 states that uses a closed primary, in which only registered Republican or Democratic voters may participate in the process of selecting the candidates from their party.
A top-two primary, on the other hand, opens up the nominating process to all registered voters — including independents and even people aligned with minor political parties. Also known as a "jungle primary," all voters are invited to select as many as two candidates for each position, and the top two vote-getters regardless of party affiliation advance to the general election.
Sign up for The Fulcrum newsletter
Washington and California have adopted top-two primaries for both congressional and state-level races. Nebraska uses the nominating process only in state races, as the Florida measure proposes.
The signature drive was organized by All Voters Vote and largely bankrolled by Miami businessman Mike Fernandez, who told Politico in September that he funded the initiative because the major political parties had become too extreme and were ignoring the views of independent and third-party voters, who represent an estimated 28 percent of the state's voter pool, or 3.7 million people.
The petition submitted to the secretary of state's office this week garnered 769,537 signatures, surpassing the 766,200 threshold to go on the ballot.
It was also submitted in the middle of a court battle in which the state's Republican and Democratic parties are fighting to block the petition.
Last week, attorneys for both political parties told the state Supreme Court the measure was misleading voters and should be banned from the 2020 ballot because it violated the state's single-issue requirement for ballot proposals. The justices have yet to rule in the case.
Assuming the measure lands on the ballot, the amendment would need to secure 60 percent of the vote to go in effect — which wouldn't happen until 2024. A poll conducted in October found that only 38 percent of registered voters supported a top-two primary system, with 48 percent opposing it.