Navajo Nation voters sue over Arizona's absentee ballot deadline
https://twitter.com/saramswann?lang=en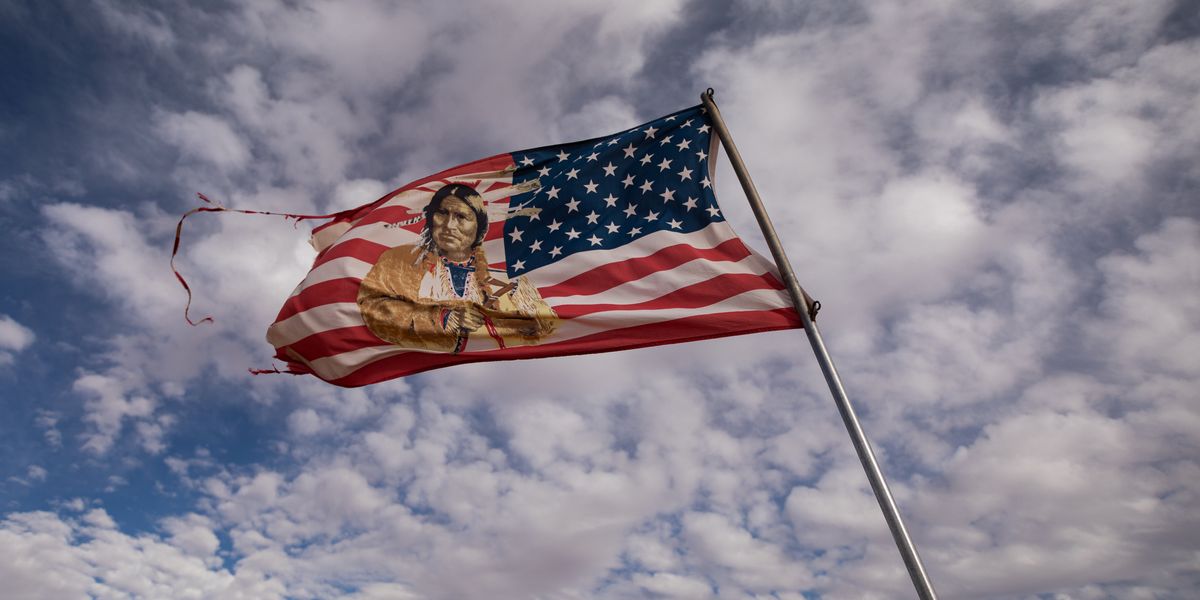 Aurora Samperio/Getty Images
Six Navajo Nation citizens have asked a federal court for relief from an Arizona law that requires absentee ballots to arrive by Election Day in order to be counted.

The group filed a lawsuit in U.S. District Court on Wednesday, requesting more time for absentee ballots to arrive in the mail as long as they are postmarked by Nov. 3. The suit argues Arizona's strict deadline disenfranchises voters who live on reservations where mail service is slower and less reliable.
Given the anticipated vote-by-mail surge this fall, the Postal Service has advised voters to mail their ballots as early as possible to ensure they arrive in time to be counted. Thirty-three states, including Arizona, have laws against counting mail ballots that arrive after Election Day.
---
The lawsuit asks a federal judge to require Arizona election officials to count absentee ballots coming from Indian reservations as long as they are postmarked by Election Day and arrive no more than 10 days after the election.
An analysis by Four Directions, a Native American voting rights group, found that certified first-class mail from Scottsdale, Ariz., took just 18 hours to arrive at the Maricopa County Recorder's Office, whereas mail coming from locations in the Navajo Nation took six to 10 days.
Sign up for The Fulcrum newsletter
"Voting by mail systems rest upon the premise that all citizens have equal mail service, however, hundreds of thousands of rural Americans have non-standard mail service burdened with a range of service limits including irregular service or unreliable service, no residential delivery, excessive distances to post offices or other postal providers with limited hours of operation among other issues," the lawsuit says.
Democratic Secretary of State Katie Hobbs has indicated she would comply with a court-ordered rule change.