Claim: USPS is advising voters to send in ballots two weeks before Election Day. Fact check: Mixed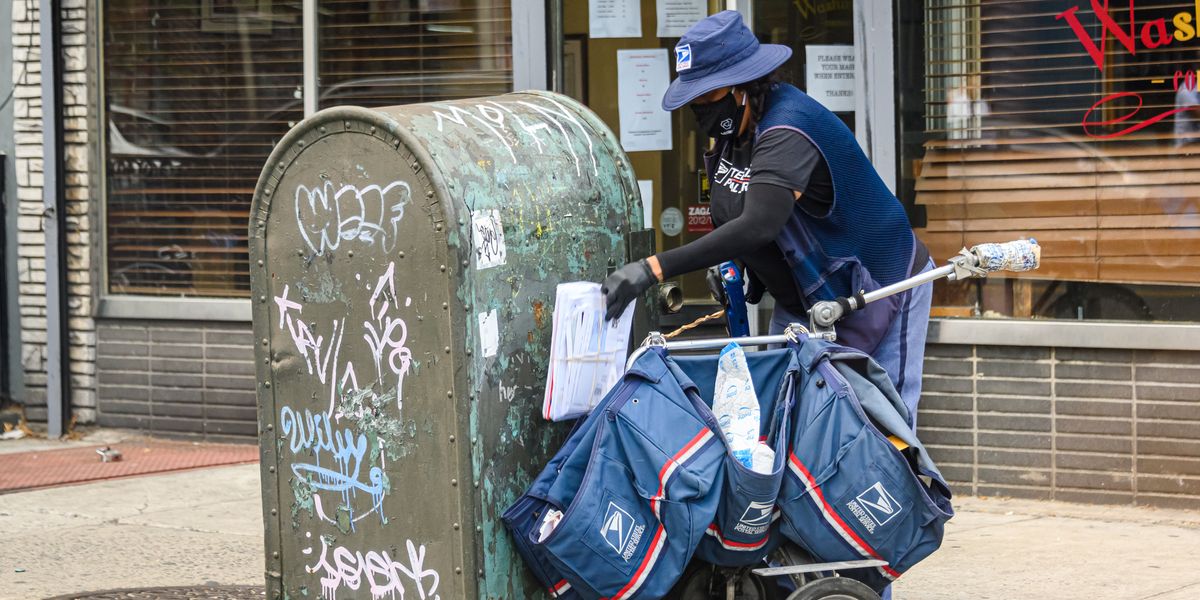 Noam Galai/Getty Images
.@USPS says you should give mail in ballots at least 14 days round trip. No guarantees. So if you plan to vote by… https://t.co/EVFmT1DdzF

— Tony Dokoupil (@Tony Dokoupil) 1595626031.0
Tony Dokoupil, co-host of "CBS This Morning," tweeted this claim last week, and it has been picked up by many other Twitter and Instagram accounts. There have been multiple reports of an impending crisis regarding the ability of the United States Postal Service to process election mail this fall, as thousands of voters switch to absentee ballots amid the Covid-19 pandemic. An internal memo obtained by The Washington Post even warns of slowed-down mail delivery at the direction of the newly appointed postmaster general. This all comes amid President Trump's criticisms of the Postal Service, calling it a "joke" during a bill signing in April and demanding the agency increase package rates to stay competitive.
Martha Johnson, a USPS spokeswoman, wrote in an email that the "Postal Service is committed to delivering Election Mail in a timely manner."
---
She continued: "Customers who opt to vote through the U.S. Mail must understand their local jurisdiction's requirements for timely submission of absentee ballots, including postmarking requirements. Voters must use First-Class Mail or an expedited level of service to return their completed ballots. We recommend that jurisdictions immediately communicate and advise voters to request ballots at the earliest point allowable but no later than 15 days prior to the election date. The Postal Service recommends that domestic, non-military voters mail their ballots at least one week prior to their state's due date to allow for timely receipt by election officials. The Postal Service also recommends that voters contact local election officials for information about deadlines."
Sign up for The Fulcrum newsletter
While the USPS didn't explicitly say ballots require a 14-day "round trip," the agency is urging voters to mail ballots seven days before their state's postmark date, which is often Election Day. The Postal Service sent a letter to election officials in May detailing mail requirements for these absentee ballots.
.@USPS says you should give mail in ballots at least 14 days round trip. No guarantees. So if you plan to vote by… https://t.co/EVFmT1DdzF

— Tony Dokoupil (@Tony Dokoupil) 1595626031.0
According to the Election Assistance Commission, about 332,000 mail-in ballots weren't counted in 2016 for a variety of reasons, including missing the deadline.