Washington will be 20th state where felons can vote right after prison
https://twitter.com/saramswann?lang=en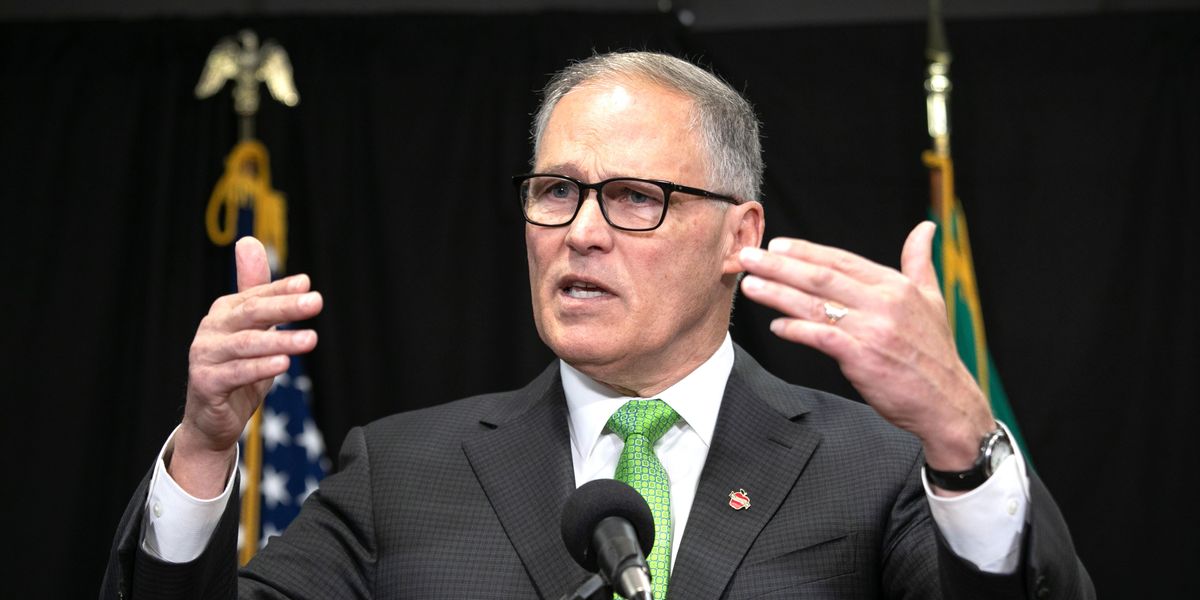 John Moore/Getty Images
Washington is poised to become the latest state to expand the voting rights of formerly incarcerated felons.

The state Senate on Wednesday voted 27-22 to approve a bill that would restore voting rights to 20,000 felons on probation and parole. The state House passed the bill last month, so it now heads to Democratic Gov. Jay Inslee, who is expected to sign it. At that point, Washington will join 19 other states in automatically restoring voting rights to people with felony convictions upon release from prison.
Returning the ballot to ex-convicts, who are disproportionately Black and Latino, is a cause that's generated a steady string of victories even as legislation to limit minority voting rights has gained traction nationally. The developments in Olympia come a week after Democratic Gov. Ralph Northam used an executive order restoring the franchise to 69,000 felons in Virginia and anyone released from prison in the future.
---
Within weeks, 18 states will prevent felons from voting until they have finished their full sentence, including probation or parole and in 11 others there will be additional requirements.
Once Washington's measure takes effect, released felons will need to register again, even if they were registered prior to conviction.
Sign up for The Fulcrum newsletter
The effort to pass this bill was led by Democratic Rep. Tarra Simmons, the first formerly incarcerated person in Washington to be elected to the Legislature.
Just passed my first bill off the Senate Floor! Off to the Governor's desk and couldn't have done it without amazin… https://t.co/TjPfkIfbAG

— Tarra Simmons (@Tarra Simmons) 1616636336.0
"At a time when many states are actively working to restrict voting rights, Washington state has been working to expand access to democracy," said Democratic Sen. Patty Kuderer, who co-sponsored the bill with Simmons.

Sean Morales-Doyle, deputy director of the Voting Rights and Elections Program at the Brennan Center for Justice, said this bill is a positive step toward racial justice in voting. Black people are four times more likely to be incarcerated in Washington than people of other racial and ethnic backgrounds.
"Allowing people with past criminal convictions to vote is pivotal in welcoming them as full members of their communities. When individuals feel included in society, they have more success in building lives for themselves and their families," Morales-Doyle said.