Maine joins list of states with open primaries
https://twitter.com/davidmeyers?lang=en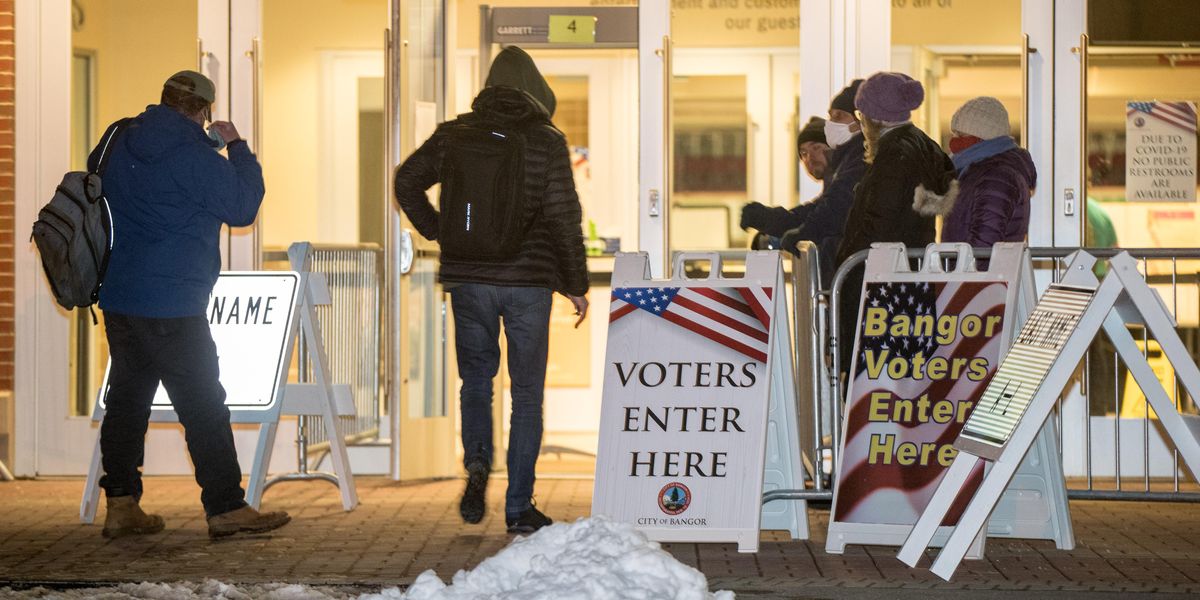 Scott Eisen/Getty Images
Legislation creating semi-open primaries in Maine went into effect Sunday, expanding the list of states that allow unaffiliated voters to participate in nominating contests.

The bill, which was approved by both chambers of the Legislature and allowed to become law by Democratic Gov. Janet Mills without her signature, allows people who are not registered with either party to participate in primary voting beginning in 2024.
---
As of July 2021, 36 percent of Maine registered voters are independent. Until this bill goes into effect in two years, the current, closed system remains in effect, meaning only voters registered with a party may vote in the primary.
The new system is considered "semi-open" because registered Democrats and Republicans will not be able to vote in the other party's primaries.
"We are grateful that L.D. 231 has become law, enfranchising hundreds of thousands of independent voters," said Kaitlin LaCasse, campaign manager for Open Primaries Maine. "The significant bipartisan support for semi-open primaries here in Maine is particularly notable during this time in which many states are considering the rollback of voter rights. It is a good day for democracy!"
Maine will continue to use ranked-choice voting in both its primary and general elections.
Sign up for The Fulcrum newsletter
According to the National Conference of State Legislatures, nine states continue to use closed primaries, in which only voters who belong to a party may participate in that party's nominating process.
The vast majority of states use some form of open primaries for congressional, state and local elections.
There are various forms of open primaries. Some states have systems like Maine's, where independents can choose in which primary to vote. In a fully open primary, states do not require partisan registration and all voters can vote in the primary of their choice.

Some states go even further. California, Washington and (to an extent) Nebraska, run all candidates in one primary with the top two vote getters advancing to the general election. Alaska does the same but advances the top four finishers. And Louisiana doesn't have a primary. Instead, all candidates run in the general election and if no one gets a majority, the top two face each other in a runoff.
"Independent voters are now the largest group of voters in the country. Letting all voters vote may sound simple, but it's a profound component of what it will take to improve democracy in Maine and around our great nation," said Open Primaries Senior Vice President Jeremy Gruber.