Texas could avoid another high-cost, low-turnout runoff, say RCV advocates
https://twitter.com/davidmeyers?lang=en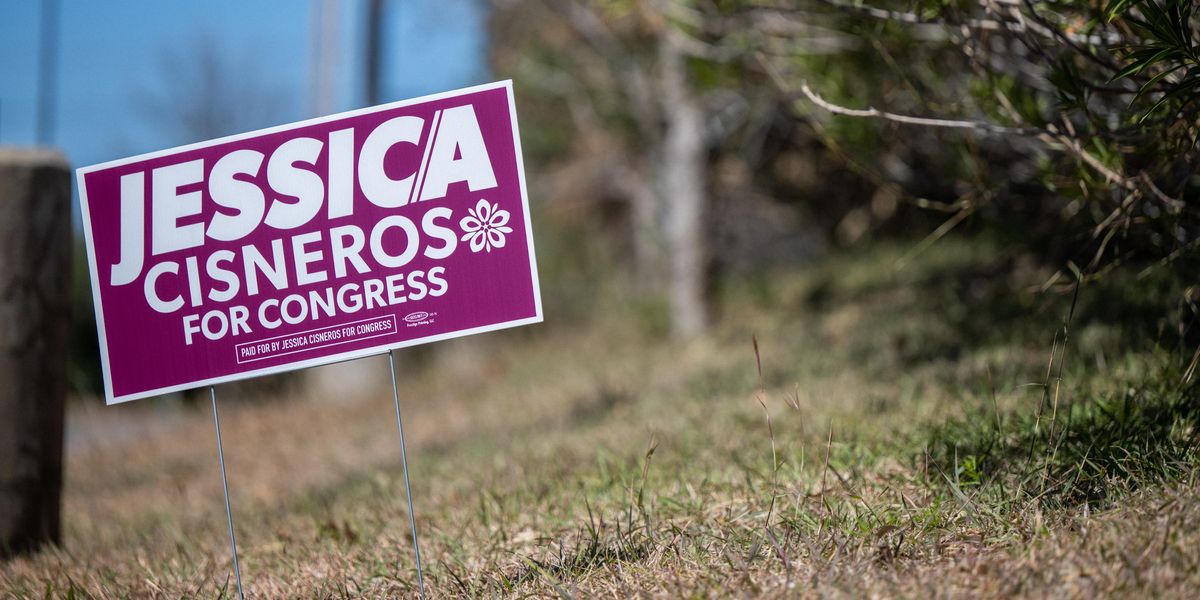 Brandon Bell/Getty Images
Texas kicked off the 2022 primary season on Tuesday and, as expected, multiple high-profile races are headed to runoff elections. But the state could have saved millions of dollars by switching to an alternative system known as ranked-choice voting, according to a new analysis.

The Lone Star State requires candidates to receive a majority of the primary vote in order to advance to a general election. And when more than two candidates seek a nomination, it becomes possible no one will reach that threshold in one round of voting. That's what happened this week in races for attorney general, lieutenant governor and a handful of U.S. House races.
But if Texas used ranked-choice voting, also known as instant runoff, there would be no need to spend millions on an extra round of voting, when turnout historically drops dramatically, say the RCV backers.
---
Primary voting is often a low-turnout affair, particularly in non-presidential elections. In Texas, just 13 percent of the voting-age population cast a ballot in the 2018 primaries. And just 2 percent voted in the democracy primary for governor that year. An early look at numbers from this year's primary indicates turnout to be up slightly.
But even in 2020, a presidential election year, less than a quarter of the eligible population participated in the primary. That year, the state had to conduct a runoff in the primary contest for the Democratic nomination for U.S. Senate. That statewide round of voting resulted in 4 percent turnout.
Sign up for The Fulcrum newsletter
A 2021 analysis of election spending in Texas, conducted by FairVote and Third Way, estimated that each county had to spend hundreds of thousands of dollars to conduct the runoff, at least $6 million in total.
An updated study by Fair Vote and Ranked Choice Voting for Texas argues that eliminating the runoff round would save the state $6.4 million and ensure more people have a say in the final primary results.
"Texas taxpayers are paying more money to make fewer people's voices count. Ranked-choice voting would solve the problem of expensive, low-turnout primary runoffs and a drawn-out campaign season," said Harriet Wasserstrum, chair of Ranked Choice Voting for Texas. "With RCV, cities and counties will save money and Texans' votes will count. Ranked choice voting has been proven to work across the country and it's time to bring it to Texas."
In an RCV election, voters rank their preferred candidates on one ballot. If a candidate receives a majority of first-place votes, they win the race (in this case the primary). But if no one gets more than 50 percent, the candidate with the fewest first-place votes is eliminated and that person's support is instantly redistributed to voters' second choices. The process continues until someone has a majority.
"The nation's first primary of 2022 dramatically demonstrates why ranked-choice voting has become our nation's fastest growing reform," said FairVote President and CEO Rob Richie. "Voters deserve a faster and cheaper outcome than a separate low-turnout runoff 12 weeks later. They want better elections than being limited to a single choice in a crowded field."
Ten states, primarily in the South, conduct runoff primary elections, although North Carolina's threshold for a first-round victory is 30 percent rather than 50 percent and Vermont only has a runoff in the event of a tie.
More than 40 jurisdictions have used RCV in recent elections, according to FairVote.