Ketanji Brown Jackson gets widespread support even as partisan division grows
https://twitter.com/davidmeyers?lang=en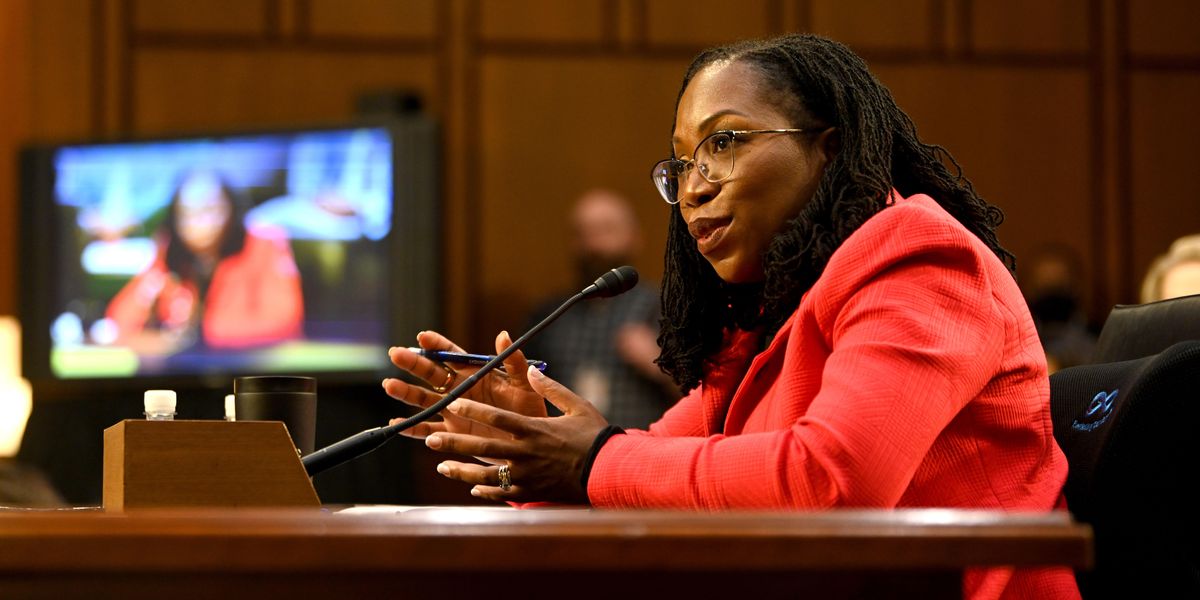 China News Service/Getty Images
Ketanji Brown Jackson nearly set a record among Supreme Court nominees for initial public support following her nomination by President Biden.

The Gallup pollsters have asked the public for first impressions of all but four nominees since 1987. When surveyed about Jackson, 58 percent said they support her nomination. Only Chief Justice John Roberts edged out Jackson, pulling 59 percent in 2005.
While Jackson performs well among Democrats and independents, she joins her three predecessors in being the most divisive nominees since Gallup began asking the question.
---
Not surprisingly, Democrats overwhelmingly support Jackson's nomination, with 88 percent saying they would vote in favor, while just 31 percent of Republicans and 55 percent of independents back Jackson.
While only one third of Republicans say they would vote for Jackson, she performs better among the GOP than any of Donald Trump's nominees initially polled among Democrats.
During his presidency, Trump put three justices on the Supreme Court — Neil Gorsch, Brett Kavanaugh and Amy Coney Barrett — and all were initially supported by less than a one quarter of Democrats.
The only nominees to get at least 40 percent support from the opposite party were Clarence Thomas in 1991, Ruth Bader Ginsburg in 1993 and Roberts in 2005.
Sign up for The Fulcrum newsletter
Historically, Supreme Court nominees did not get overwhelming support from the president's party. With the exception of Roberts, no pre-Trump nominee had initial support from more than three-quarters of the president's party.

The largest gaps between party support have all occurred since 2017, with Sonia Sotomayor as the only additional nominee to have an initial gap above 50 points.
Brown has more support among independents (55 percent) than any other nominee, just edging out Sotomayor and Roberts.
Opposition to Supreme Court nominees generally grows over the course of the confirmation process, according to Gallup.
The Senate Judiciary Committee is holding confirmation hearings on Jackson's nomination this week, and public opinion may shift by the time the Senate votes.