Yes, there is some common ground in politics, according to this data
https://twitter.com/davidmeyers?lang=en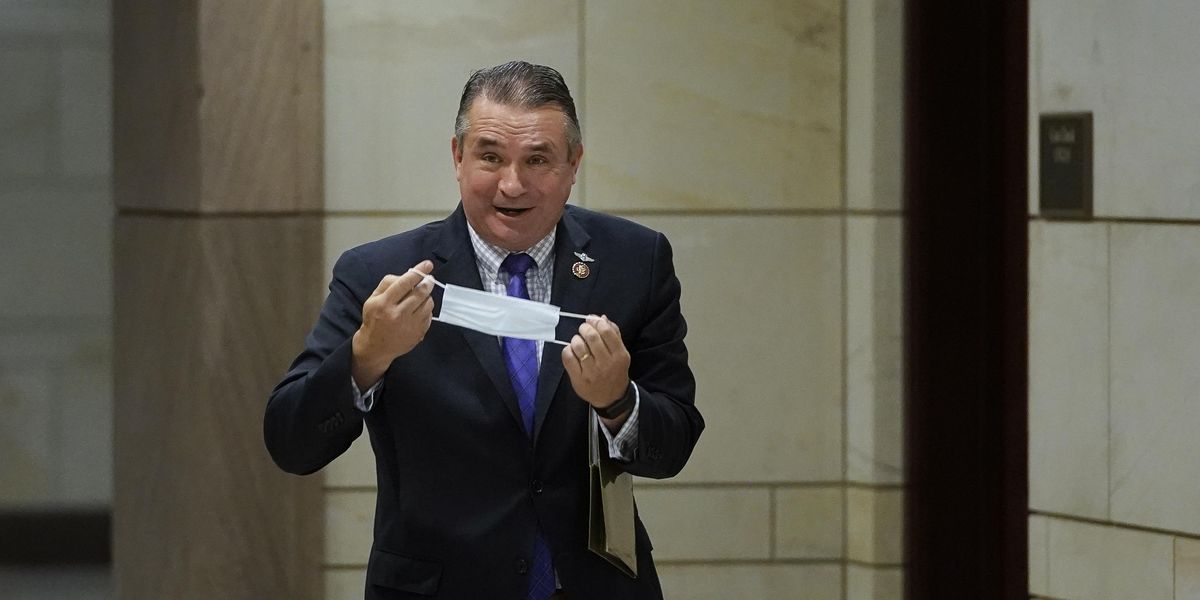 Drew Angerer/Getty Images
The infrastructure bill recently passed by Congress is a rare example of bipartisanship in government. But the Common Ground Committee, which strives to find a central point from which the parties can work together, is hoping its ratings system will provide guidance for more cross-partisan collaboration.

The Common Ground Scorecard rates the president, vice president, governors, and members of the House of Representatives and Senate on their willingness to collaborate across partisan lines. First released in September 2020, the data updated last month.
Bruce Bond, co-founder and CEO of the Common Ground Committee said the scorecard provided some unexpected results. He said the group was surprised by "how many people are actually good common grounders, and how they come from both parties and are at all levels of government."
---
Among the 20 politicians with the highest scores, 17 are members of the House, two are senators and one is a governor. Seven are Republicans (including the top four) and 13 are Democrats.
Officials were judged in five categories:
Sponsorship of bipartisan bills (for legislators) or bipartisan job approval (for executives).
Having a public conversation across the political divide, visiting a district with a member of the opposite party and joining a legislative caucus that promotes working together.
Using communications tools to urge people to find common ground.
Affirmation of a commitment to a set of common ground principles.
Winning any of a set of awards for behavior that promotes finding common ground.
The maximum score is 110, and the average among all elected officials was 29. But because negative points were assessed for insulting a member of the opposing party, a handful of officials ended up with a final score below zero.
Sign up for The Fulcrum newsletter
Two House Republicans, Nebraska's Don Bacon (108) and Pennsylvania's Brian Fitzpatrick (100) were the only people to earn at least 100 points. Utah's GOP governor, Spencer Cox, had the third highest rating, earning 95 points. The highest scoring Democrats were a pair of House members: New York's Antonio Delgado (94 points) and Virginia's Elaine Luria (93).
Shelley Moore Capito, a Republican from West Virginia, had the highest score among senators, earning 80 points, two ahead of her home-state colleague, Joe Manchin, who has a higher profile as one of two Democrats critical to passing legislation in the Senate. The other, Arizona's Kyrsten Sinema, earned 70 points, the minimum to be labeled a "champion" by the Common Ground Committee.
Of the seven lowest scores, six belong to House members, including one member of the informal group of progressives known as "the squad" and some of former President Donald Trump's most controversial supporters:
Democratic Rep. Rashida Tlaib (Mich.): -20
Democratic Rep. Norma Torres (Calif.): -19
Republican Rep, Marjorie Taylor Greene (Ga.): -16
Democratic Rep. Filemon Vela (Texa)s: -13
Republican Sen. John Kennedy (La.): -13
Republican Rep. Matt Gaetz (Fla.): -13
Republican Rep. Paul Gosar (Ariz): -11
President Biden earned 41 points, placing him in the "somewhat above average" range. President Trump left office with a score of -20.
Nine of the 13 highest scoring House Republicans voted in favor of the infrastructure bill last week, including the top five. But some Republicans at the low end of the scale supported the bill as well, including a pair of New Yorkers, Nicole Malliotakis (4 points) and Andrew Garbarino (14).
Among the six House Democrats who opposed the bill, Alexandra Ocasio-Cortez of New York and Ayanna Pressley of Massachusetts tied for the highest score (20 points).
The Common Ground Committee hopes the scorecard will encourage more elected officials and candidates to work across party lines. Bond identified two specific goals: "Spotlighting those who are 'demonstrating what good looks like' and "informing voters who care about the degree to which a candidate (incumbent or challenger) is a common grounder."