A Wisconsin election commissioner just resigned. Here's why that's a big deal.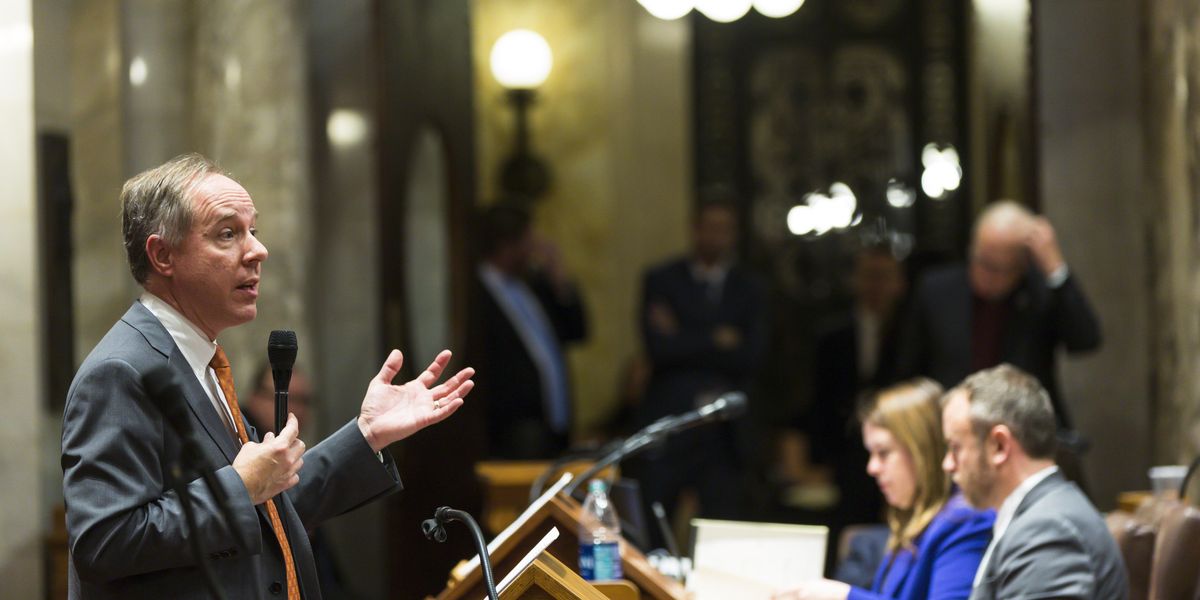 Andy Manis/Getty Images
Pustz is state director of Protect Wisconsin Elections. Nolan Bush and Anh-Linh Kearney of RepresentUs contributed.
When we talk about protecting our elections, we often highlight public servants who do – or do not – live up to their responsibility. While standing up for democracy is something we all must do, it is those in positions of power who have the ability to listen to, or ignore, the voters. This is why it's imperative that we pay attention to who occupies important election-related offices.
In Wisconsin, one such public official just announced his resignation from the state's bipartisan Elections Commission. This is a big deal for American democracy. Here's why.
---
Elections commission under attack
The Wisconsin Elections Commission is crucial to free and secure elections in the state. It is charged with maintaining the statewide voter registration list, preparing and publishing election manuals, and conducting voting system audits, among other duties.
The WEC is also designed to be bipartisan, with three Republican members and three Democratic members. Despite this, and the fact that Wisconsin's elections consistently rank among the best in the country, the commission has come under attack by authoritarian forces that want to dismantle it.
Republican Commissioner Dean Knudson's resignation opens a spot on the commission at a pivotal time. In the runup to the 2022 midterm elections, the Elections Commission will make important decisions – including selecting a new chair – that will determine whether Wisconsinites' access to the ballot remains free and fair.
Sign up for The Fulcrum newsletter
Knudson is a pro-democracy Republican, having defended the 2020 election despite extremists in his party urging him not to. He cited this pressure from his party as a reason for his resignation. That should serve as a dire warning.
If Knudson is replaced by an anti-democracy Republican who wants to weaken the commission, it will go against the will of Wisconsin's voters. According to a poll from RepresentUs' Protect Wisconsin Elections, a majority of respondents (54 percent) trust the WEC to administer elections, and nearly six in 10 oppose dissolving the Commission.
What happens next
The choice to replace Knudson on the commission falls on Assembly Speaker Robin Vos. Whoever he chooses could become chair of the commission. Already, Commissioner Bob Spindell has announced his intent to become chair – the position that certifies election results. Spindell attempted to overturn Wisconsin's 2020 election results. This means it is imperative that Knudson's replacement believes in democracy and the process established by the elections commission.
If Vos appoints a Big Lie-believing replacement for Knudson, he will further erode trust in our institutions and give a massive platform to extremist authoritarians. This cannot happen. Vos must appoint someone who will take the WEC job seriously, who believes in the integrity of the 2020 election, and who will shut down authoritarians who oppose democracy.
Our Protect Wisconsin Elections team is organizing on the ground in the Badger State. This includes educating voters about the importance of the WEC and building support for the local election officials who make our democracy strong.
It's never been more important for each and every one of us to join the fight for our democracy.