Massive investment in civic education proposed to reinvigorate democracy
https://twitter.com/saramswann?lang=en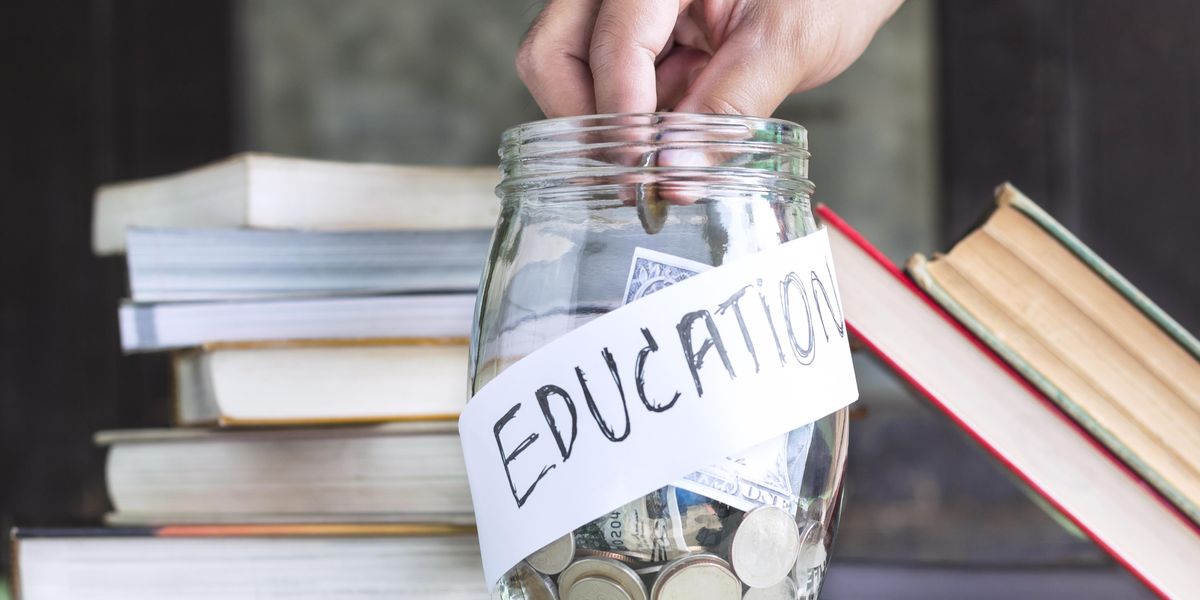 pong-photo9/Getty Images
At a time of extreme political polarization, a bold and comprehensive proposal reimagining civic education shows a path toward a healthier American democracy.

The "Roadmap to Educating for American Democracy," released Tuesday, provides guidance to national, state, local and tribal leaders on how to strengthen K-12 history and civic education practices and standards. This roadmap is the culmination of 18 months of collaboration by more than 300 scholars, educators and practitioners from a variety of ideological, demographic and professional backgrounds.
For decades, the public education system has failed to adequately prepare adolescents to be informed and engaged citizens. But this roadmap aims to change that by ushering in a renewed focus and investment in civic education.
---
When this project started in October 2019, "our constitutional democracy was not in good shape," said Paul Carrese, founding director of the School of Civic and Economic Thought and Leadership at Arizona State University and one of the project leaders. "Now we are all pretty convinced that our constitutional democracy is in peril."

"America's current state of polarization and civic dysfunction is the byproduct of our failure to invest in civic education for many decades," he said. "We've forgotten how to listen to each other, how to reasonably disagree on issues and why these civic virtues matter."
Sign up for The Fulcrum newsletter
The federal government spends on average just 5 cents per student every year on civic education, compared to $50 per student on STEM curriculum, according to the 36-page report. And fewer than a quarter of eighth graders are considered proficient in civics by the National Assessment of Educational Progress.
"Just as we invested in STEM education in response to the Cold War, the Sputnik moment, and the economic challenges of globalization, now in response to our dysfunction and failures of governance we need an equivalent scale of investment for civic learning," the report says.
At this stage, costs for the proposals have not been estimated.
"While EAD anticipates that funding would be needed from states, the federal government and/or philanthropy to support implementation of the EAD approach at the state and local levels, EAD has not developed or provided budget targets," said Peter Levine, an associate dean and professor of citizenship and public affairs at Tufts University's Tisch College and one of the project leaders. "Rather, those behind the initiative want to prompt the conversation about what it will take to prioritize and invest in history and civics education."
This roadmap is designed to provide the country's 60 million K-12 students with high-quality civic learning opportunities, to supply 100,000 schools with the learning resources they need to be "civic ready" and to train 1 million teachers in these subjects by 2030.
Educating for American Democracy is not a national curriculum or a mandate, but rather a starting point and framework for state, local and tribal educators to further develop lesson plans and curricula. The roadmap underscores the importance of exploring America's plural, yet shared, history through an honest accounting that acknowledges both the good and the bad.
Favoring depth over breadth, the roadmap includes seven themes, with no particular hierarchy: Civic Participation, Our Changing Landscapes, We the People, A New Government and Constitution, Institutional and Social Transformation, A People in the World, and A People With Contemporary Debates and Possibilities.
Rather than a list of facts or historical events, the themes are focused on questions that inspire and encourage students to become more engaged citizens.
"A history question would be, 'Who are we, the people of the United States, and how has the nation's population changed over time?' But a civics thematic question would be, 'Why is constitutional democracy dependent on the idea of the people?'" explained Levine.
The next steps are to curate the project's website to include thousands of examples of instructional resources and to work with state officials and civil society partners on implementation.
The Roadmap to Educating for American Democracy was funded with $1.1 million in grants from the National Endowment for the Humanities and the Department of Education. The project was driven by a team of experts from iCivics, Harvard University, Arizona State University and Tufts University's Tisch College of Civic Life and Center for Information and Research on Civic Learning and Engagement.