Top-priority election security bills thwarted anew by Senate GOP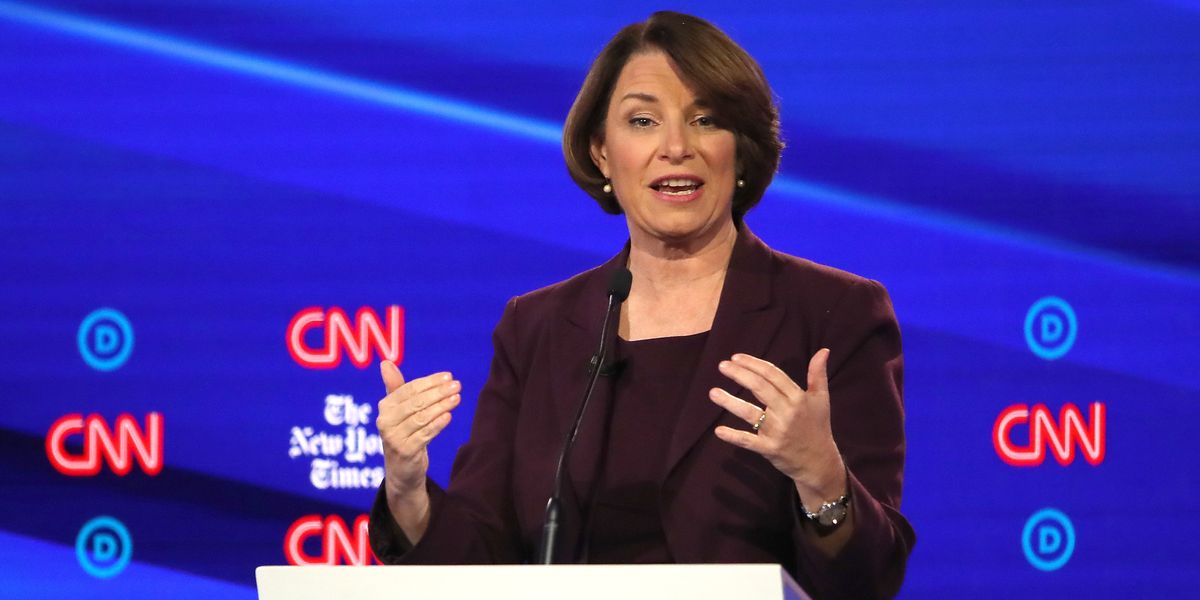 Win McNamee/Getty Images
Two bills at the heart of congressional Democrats' agenda for securing next year's election have run into a formal roadblock at the hands of the Republicans running the Senate.
One measure would require disclosure of the organizations or people paying for the political advertising that's already flooding online platforms, with the goal of exposing those who would sully the 2020 campaign with disinformation. The other would authorize federal spending of $1 billion to repel another wave of voter registration and election equipment hacking attempts similar to the widespread interference tried by the Russians last time.
Majority Leader Mitch McConnell reluctantly agreed last month to get behind $250 million in election security grants to states, but he's vowed to block all other more expansive policy legislation. And so his deputies carried out his wishes Tuesday when a pair of Democratic senators went to the floor and sought permission to pass their favored bills.
---
First, Amy Klobuchar of Minnesota asked for a vote on the so-called Honest Ads Act, which she wrote to require social media companies to disclose the buyers of political ads on their platforms and ensure the buyers are not foreign entities. The bill has a Republican co-sponsor in Lindsey Graham of South Carolina and a clutch of GOP backers in the House as well.
Sign up for The Fulcrum newsletter
"There are many other bills that I'll come back and discuss in the next few weeks which would help on foreign influence in our elections," the presidential candidate said, "but today I want to focus on this one because election security is national security, and it's well past time we take action."
Klobuchar introduced a rare note about democracy reform into last week's presidential debate, when she urged passage of her measure before the next election to prevent social media companies from running political ads "without having to say where those ads came from and who paid for them."
She quipped that rubles paid for part of the 2016 campaign ad wars, a reference to Russia's buying spots on Facebook designed to prop up Donald Trump's candidacy and run down Hillary Clinton.
Also during the debate, Klobuchar pushed for "paper ballots in every single state," which would be mandated under the $1 billion election security aid package. Its advancement was blocked by the GOP after Minority Whip Dick Durbin asked for an immediate vote.
The efforts by Democratic senators to occasionally ask formally for a vote on their bills, knowing they'll be denied by the GOP leadership, are part of a strategy of applying steady public pressure on McConnell to reverse course.
Democrats first tried in June, just as special counsel Robert Mueller was testifying across Capitol Hill that Russians were attempting to interfere in the next elections "as we sit here." His report detailed Russia's efforts to use both social media disinformation and hacking to tilt the 2016 contest in Trump's favor.
The Democrats in control of the House, meanwhile, have passed a pair of ambitious election security bills this year that are on the roster of measures McConnell is blocking. The House is on course to pass a third such bill this week.
From Your Site Articles
Related Articles Around the Web