DOJ policy reversal more likely to disrupt election than build confidence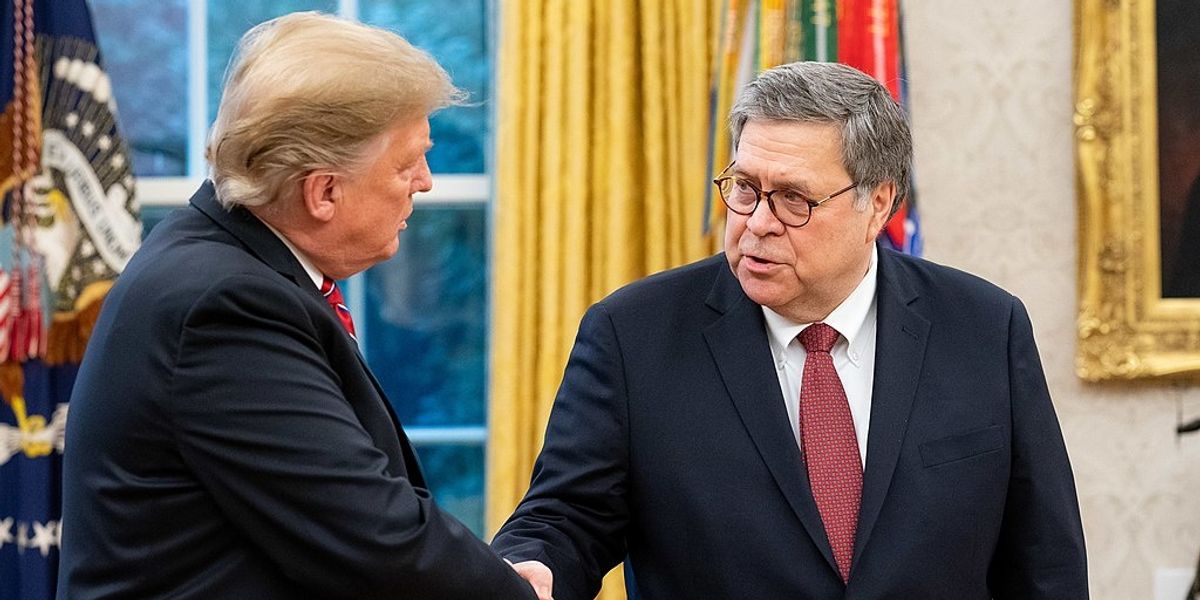 Wikimedia Commons
The Department of Justice has abandoned its longstanding policy of waiting until an election is over to investigate allegations of election fraud, according to press reports. Yet it is eminently sensible to delay investigations because it avoids actions that erode confidence in the election.

The policy itself includes this set of justifications: "Such overt investigative steps may chill legitimate voting activities. They are also likely to be perceived by voters and candidates as an intrusion into the election. Indeed, the fact of a federal criminal investigation may itself become an issue in the election."
---
Given the compelling reasons behind the policy, any departures ought to be based on some urgent need, not mania. The Department of Justice isn't offering this kind of justification. Rather, in permitting pre-election investigations of "any component of the federal government [including the Post Office] implicated by election offenses," it seems to be citing isolated problems in absentee ballot delivery. Notably, the many dedicated public servants of the state and local governments responsible for conducting elections throughout the country have not asked for — or indicated any need for — a heightened federal role in investigating election fraud this year.
The DOJ policy reversal is concerning, coming on top of a number of irresponsible assertions that voting is likely to be infected with fraud. These baseless assertions undermine public confidence in the election. Given the hype, any DOJ fraud investigation in the weeks leading up to the election could be further destabilizing — in exactly the way the original policy was designed to prevent.
Sign up for The Fulcrum newsletter
We can hope Justice Department attorneys around the country will choose not to use their new authority to conduct pre-election investigations. Launching this kind of investigation would be akin to the deployment of federal authorities we saw this summer in response to scattered urban protests: an uninvited federal incursion on a state that doesn't need that assistance, which in fact exacerbates the problem. In the same way, the DOJ policy reversal may create the very problem — a disruption of the election — it wants to prevent.
Steven Huefner is professor of law and deputy director of the election law program at The Ohio State University's Moritz College of Law. Read more from The Fulcrum's Election Dissection blog