Democrats hit back at Trump campaign in Pennsylvania countersuit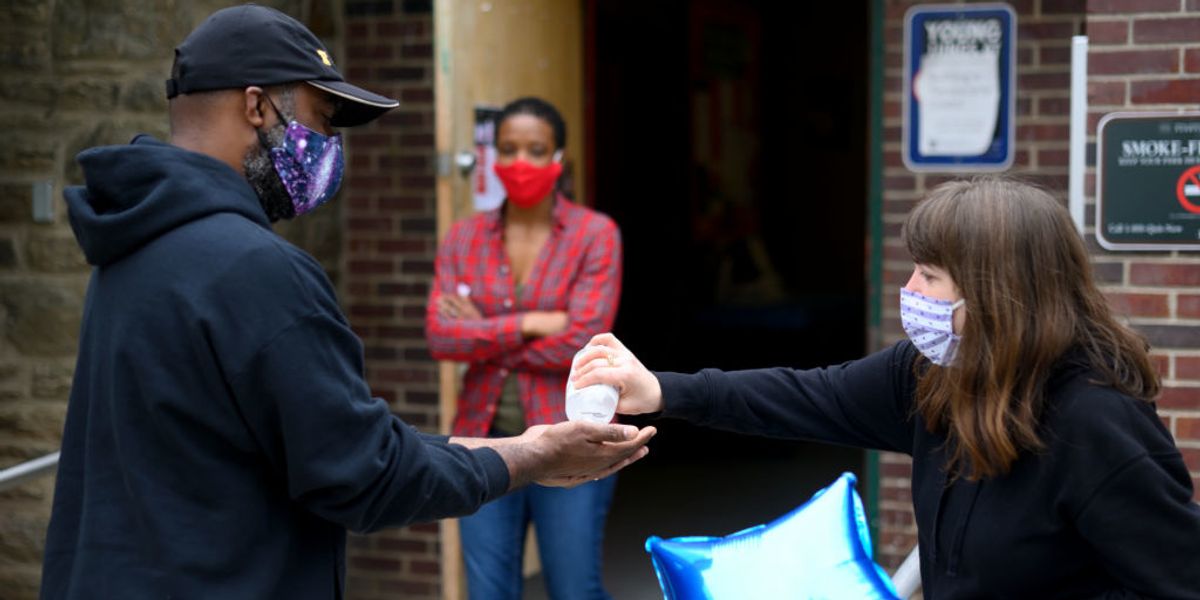 Bastiaan Slabbers/Getty Images
Two weeks after the Trump campaign filed its first voting-by-mail lawsuit, hoping for more restrictive absentee balloting rules in bellwether Pennsylvania, Democrats have struck back with a countersuit looking to loosen those same processes.

The state party, 15 politicians and Democratic Secretary of State Kathy Boockvar, sued in state court to make the state relax five of its vote-by-mail rules in time for November — when turnout will shape who wins the state's 20 electoral votes.
---
The lawsuit would compel the state to:
Permit counties to collect absentee ballot envelopes at drop boxes.
Assure ballots postmarked before the polls closed get counted, whereas now they must be received at election offices by then.
Require the state to contact voters whose mail-in ballots were submitted incorrectly in order to give them an opportunity to fix their ballots by the end of Election Day.
Make the state count so-called naked ballots, those that do not arrive inside the secrecy envelope that's meant to shield the identity of voters.
Uphold the current residency requirement that voters may only serve as poll watchers in the county in which they live.
These changes are in direct opposition to the suit filed in federal court at the end of June by President Trump's re-election campaign, which seeks to block the use of mail-in ballot drop boxes, disqualify mail-in ballots that were not returned in the required secrecy envelope and expand the area voters can work as poll watchers to outside their home counties.
Pennsylvania Democrats argue in their suit that mail-in ballots are completely safe and an important health measure during the coronavirus pandemic.
The filing even included screenshots of Trump's recent tweets in which he made unsubstantiated claims about mail-in ballot fraud, argued the stakes in the upcoming general election "could not be higher," and wrote that inconsistencies in voting processes create "heightened space for mischievous havoc and genuine concern."
Sign up for The Fulcrum newsletter
The Democrats acknowledged the primary in June didn't go down without a hitch, with local media reporting tens of thousands of mail ballots arriving at election offices as much as a week late. They argued that the primary was "the test run for the implementation of the Act 77 changes."
Act 77 was a historic reform to the state's election code, eliminating the excuse requirements for voting absentee and allowing mail-in ballot drop boxes that could be stationed in various public locations in each of the state's counties. It was enacted with bipartisan support in Harrisburg last fall.
The new law resulted in more than 1.8 million voters requesting a mail ballot, suggesting that the share of votes that will be cast by mail statewide in November is sure to increase.
Trump carried Pennsylvania by less than 1 percentage point, or about 44,000 votes, but he now trails former Vice President Joe Bien in recent polling. Even a slight change to the state's voting system could significantly impact a candidate's performance in November.
The countersuit comes as Democrats vowed to spend more than $10 million to fight for voting rights in battleground states that they say have been victim to decades-long voter suppression campaigns by Republicans. Republicans and Trump's re-election campaign responded with their own plan to fight to repel a series of voting rights lawsuits that Democrats have filed in battleground states across the nation.