Florida Republicans follow Georgia GOP's lead on voting restrictions
https://twitter.com/saramswann?lang=en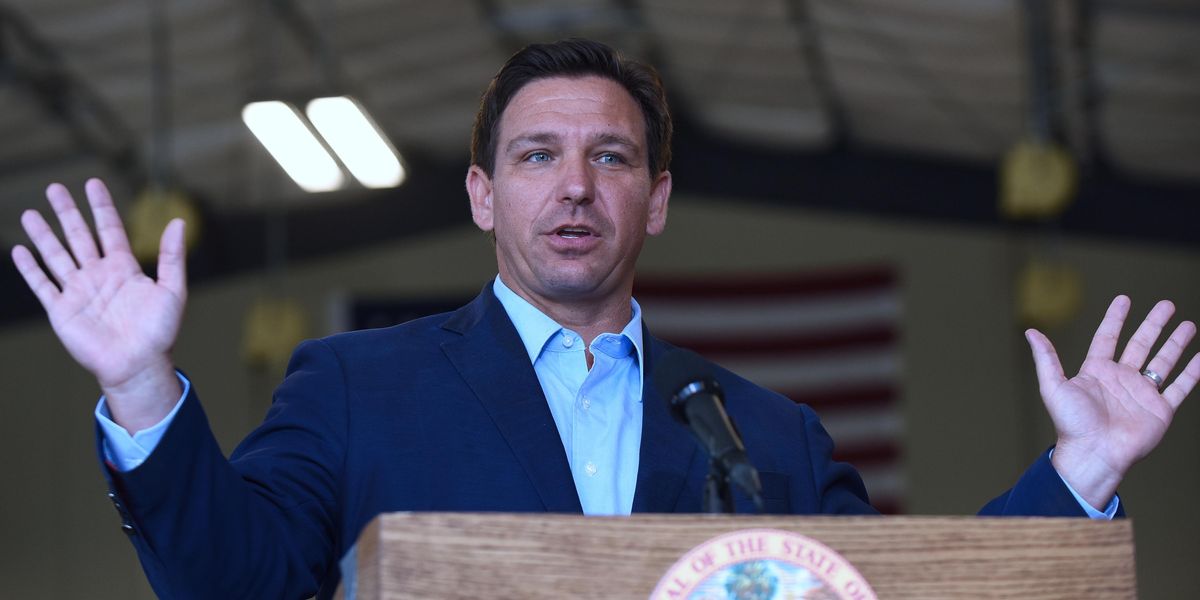 Paul Hennessy/Getty Images
Following in the footsteps of neighboring Georgia, Florida has become the second battleground state to pass an election overhaul bill designed to roll back access to absentee voting.

GOP lawmakers in Tallahassee pushed the legislation through both chambers Thursday, largely along party lines, with only one Republican senator voting against it. The bill now heads to Republican Gov. Ron DeSantis, who has touted Florida's current election system as "the gold standard." He is likely to sign the bill.
Despite finding no evidence of widespread voter fraud, Republicans maintained this legislation would make Florida's elections more secure. Former President Donald Trump won Florida by 3.3 percentage points in the 2020 election.
---
Once approved by the governor, this bill will enact a long list of election changes, mostly aimed at restricting voting by mail.
Floridians who wish to vote by mail or make changes to their voter registration will be required to provide their driver's license number, state-issued ID number or last four digits of their Social Security number. They will also need to request an absentee ballot for each election, with the bill prohibiting permanent vote-by-mail lists.
The use of drop boxes for absentee ballots will be limited, but not completely banned, as was originally proposed by GOP lawmakers. Drop boxes will be available only during early voting hours, when they will be monitored. The location of a drop box cannot be changed within 30 days of an election.
Sign up for The Fulcrum newsletter
Electioneering activity will be prohibited within 150 feet of a drop box, like it is for polling locations. The legislation prevents people from "engaging in any activity with the intent to influence or the effect of influencing a voter," but allows election workers or volunteers to hand out food or water to voters in line in a nonpartisan way.
This legislation also targets so-called "ballot harvesting" by prohibiting the possession of two or more absentee ballots. Additionally, it allows partisan poll watchers to closely observe the ballot counting process and more easily dispute ballots that are wet, wrinkled or otherwise too damaged to run through voting machines.
Sylvia Albert, director of voting and elections at Common Cause, lambasted the Florida Legislature for approving the changes, saying it will only make it harder for people to have their voices heard and ballots counted.
"Florida's Republican legislative leaders seem determined to weaken the system that voters have relied on, without significant problems, for the better part of a generation — a system that was originally created by Republicans," she said in a statement.
Many of these provisions match elements of the Georgia law enacted in March. Other GOP-led states, like Texas and Arizona, are advancing similar legislation.
Meanwhile Democrats are advocating for more expansive measures, such as restoring voting rights for felons, adopting same-day or automatic voter registration, and implementing no-excuse absentee voting.
Democrats and voting rights advocacy groups also argue restricting access to the ballot box disproportionately affects voters who are nonwhite, disabled and elderly.
"Senate Bill 90 is one part of a multi-pronged strategy to shift power away from Florida communities toward legislative bodies that are reliably anti-voter," said Judith Browne Dianis, executive director of the Advancement Project. "We must see this legislation for what it is: an effort to block the rising political power of Floridians of color as the state demographics increasingly 'browns.'"
Good-government groups are keeping the pressure on Congress to pass the For the People Act, a sweeping democracy reform bill that includes protections against provisions include in the Florida and Georgia bills. House Democrats passed HR 1 in March, but the bill faces a much steeper challenge in the 50-50 Senate with the filibuster still intact.
"Florida is following Georgia in a race to the bottom by erecting barriers to voting that are politically motivated," said Tiffany Muller, president of End Citizens United and Let America Vote. "It's imperative that the Senate pass the For the People Act to fight back against this anti-democratic attack on the right to vote."