Bipartisan group offers tips for reducing vote-counting time​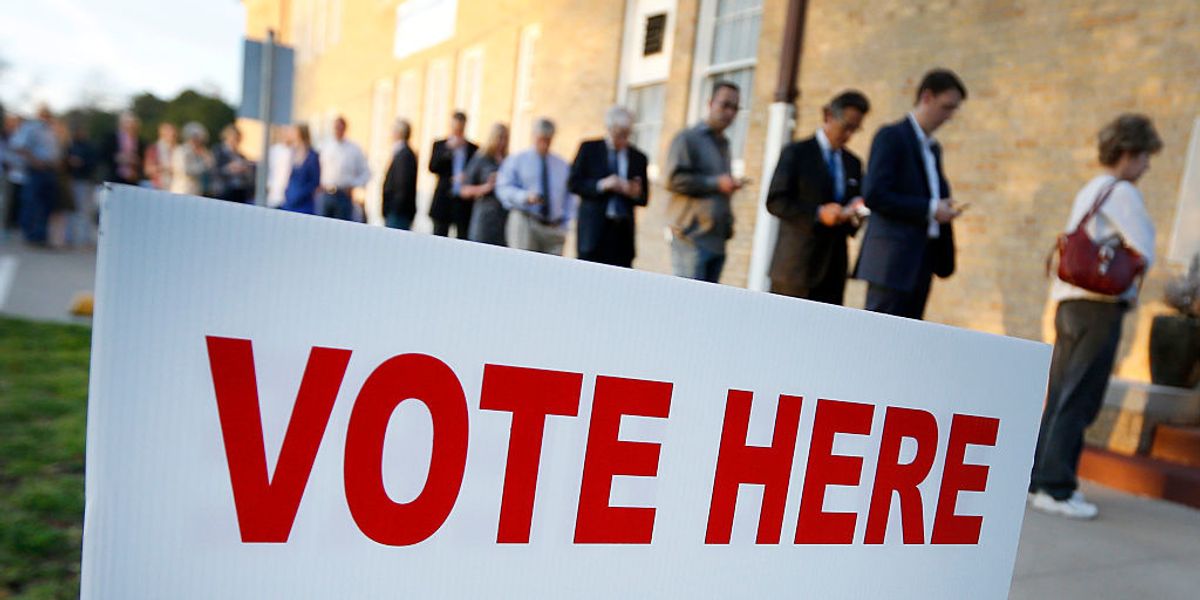 Ron Jenkins/Getty Images
The coronavirus pandemic, the surge of mailed ballots and predictions of a record turnout each contributes challenges for election officials, voters and the media. An election like no other demands new guidance.

The Bipartisan Policy Center's Task Force on Elections has stepped in with a series of recommendations for how to deal with counting the votes cast this fall.
---
Perhaps the greatest vote-counting challenge is that it is likely a large number of ballots will not be counted by the time Election Day turns into Nov. 4. Absentee ballots, which comprised about one-fourth of all votes in 2016, are likely to double or triple and in some states, overwhelming the equipment and staff trying to count them.
So, several of the BPC recommendations relate to efforts to move the counting process along as quickly as possible.
These include:
Removing excessive absentee ballot verification requirements, including notaries or witnesses.
Allowing voters time to fix problems with their mailed-in ballots, such as signatures not matching.
Asking for additional ways to reach voters, such as telephone numbers and email, so they have a chance to respond to problems with their votes.
Communicating updates to the public is going to be especially critical because there might be a tendency for people to lose confidence in the election results the longer the final numbers are delayed.
The BPC report also calls for election officials to get permission to begin processing absentee ballots prior to Election Day as a way to mitigate the time required to get through them all.
Sign up for The Fulcrum newsletter
For those voters who go to polling places, the report calls for careful adherence to CDC guidelines on conducting safe, in-person voting.
To prevent problems with mail-in ballots that could slow the counting process, the report recommends election officials consult with the Postal Service to make sure the ballot designs conform to USPS standards.
"Election officials and policymakers continue to adapt the election process to keep voters safe during the pandemic, but one area that has not gotten enough attention is how votes will be counted," said Rachel Orey, a research analyst at BPC's Elections Project. "This new report contains pragmatic recommendations to improve the counting process and responds to major legitimacy concerns, including absentee ballot security and delayed election results."