It's been a rough start to 2022 for Texas election officials
https://twitter.com/davidmeyers?lang=en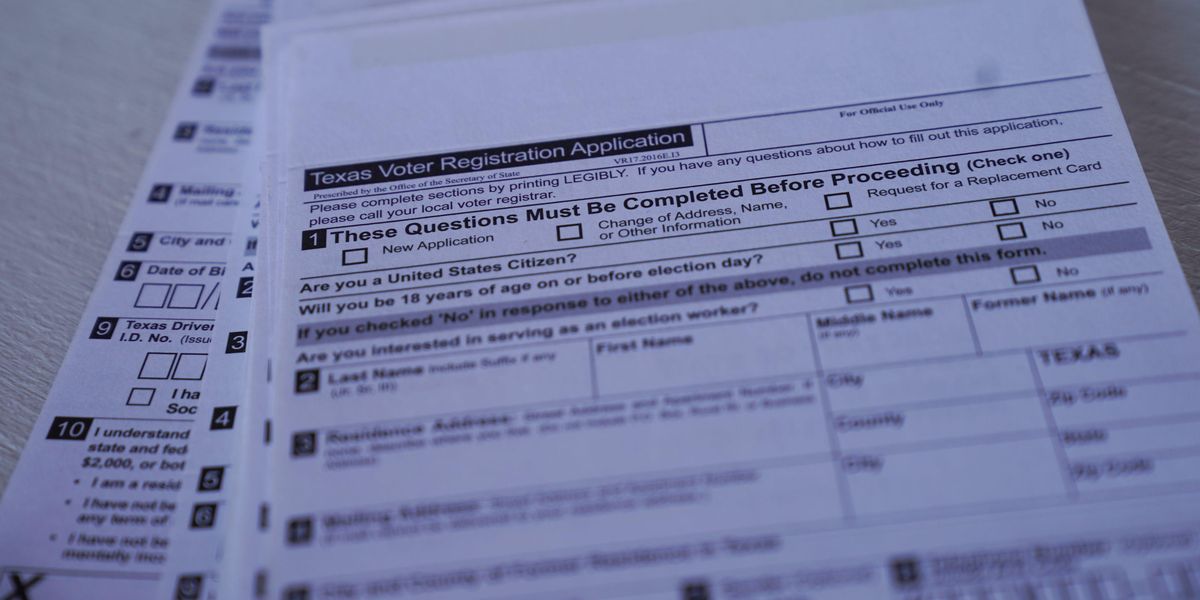 Bryan R. Smith/AFP via Getty Images
Texas, which remains a Republican stronghold despite Democratic efforts to turn the state blue in recent election cycles, has come under the microscope for its voter registration practices.

An ongoing dispute over efforts by the second most populous state to clean its voter rolls took yet another legal turn Tuesday when a collection of voting rights organizations filed a lawsuit demanding access to relevant documents.
In 2019, Texas' secretary of state kicked off a process to remove non-citizens from the list of registered voters and claimed to have found 100,000 such people. But people who had become naturalized citizens got caught up in the sweep, leading to multiple federal lawsuits, resignations and a scaled-back approach that may still be sweeping up eligible voters.
The latest lawsuit responds to the revised plan for cleaning the rolls.
---
While the state believed the new approach, launched in the second half of 2021, would do a better job protecting citizens from a purge, local officials and voting rights advocates remained skeptical and found that errors were still being made.
The Campaign Legal Center, Mexican American Legal Defense and Educational Fund, the American Civil Liberties Union Foundation of Texas, the Lawyers' Committee for Civil Rights Under Law and Demos requested records from the state, including data used to determine citizenship status. Having failed to receive any records, those groups filed a lawsuit against the state Tuesday.
Sign up for The Fulcrum newsletter
"It seems that Texas is incapable – or worse, unwilling – to learn from the past. Racial and ethnic discrimination in voting has been a sad part of Texas's history continuing in the present. And discriminating against naturalized citizens falls into this unfortunate pattern," said Ezra Rosenberg, co-director of the Lawyers' Committee's Voting Rights Project. "We need to shed light on precisely how Texas is identifying voters it wants to purge from the rolls in order to ensure that the precious right to vote is not snatched from eligible voters, whose only 'crime' is that they are naturalized and not native-born citizens."
Texas elections officials were already scrambling to deal with concerns about new voter registrations in the wake of news that the state was facing a shortage of paper applications. It's just one of nine states that do not offer online voter registration.
With the Texas primary coming up on March 1, new registrations were due by Jan. 31.
But Secretary of State John Scott sought to reassure Texans prior to the deadline: "This year alone, the SOS has provided tens of thousands of voter registration applications to counties, libraries, schools, and private entities. The SOS has also made a .pdf version of the voter registration application available to anyone who requests it, including private entities. Additionally, Texas voters can fill out an online application form, print, sign and send the completed application to their county voter registrar."
Other organizations, including the Democratic Party, also took steps to assist new voters.
On a more positive note, a recent report found that Texas libraries have made significant improvements in meeting voter registration requirements after failing to meet state and federal standards in 2020.