A model in Virginia, where political reform and pragmatism won this week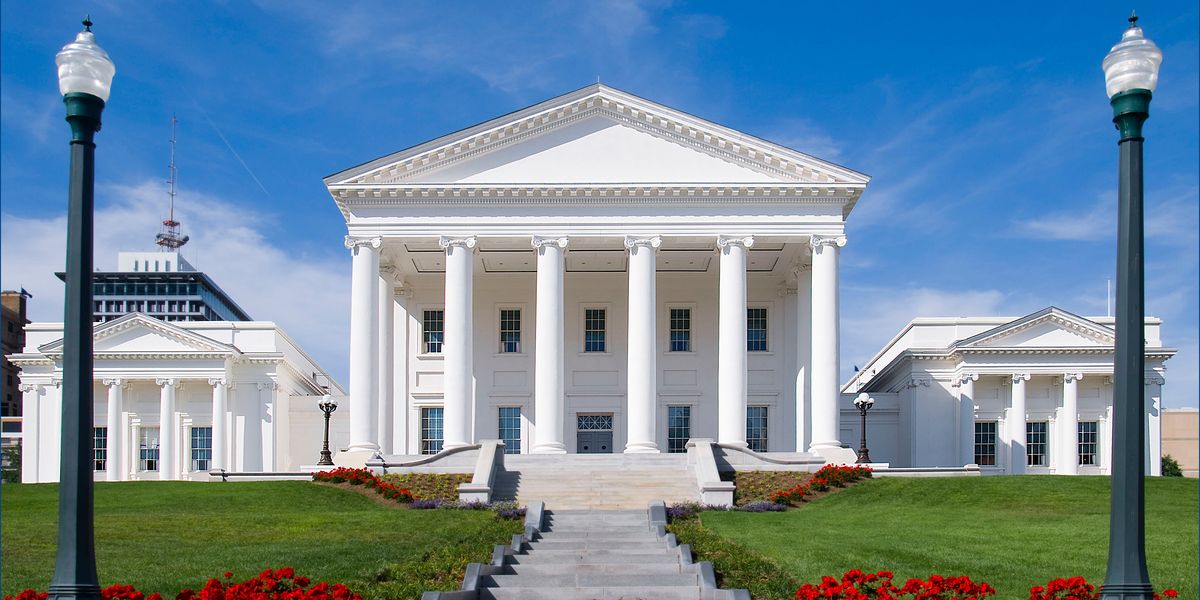 Ron Cogswell via Flickr
Troiano is executive director of Unite America, a nonpartisan organization seeking "to bridge the divide by enacting structural political reforms and electing candidates who put people over party."

Leading up to Tuesday's state legislative primaries in Virginia, a Roanoke Times editorial asked a key question of our political times: "Will what's left of the center hold?"
The paper went on: "Do voters in one-party districts want legislators who can at least see the center or do they want someone further to the left or the right? When the choice is left to hardcore party activists, the answer is often the latter – which explains why we see so few moderates in either party, and so little bipartisanship in either Richmond or Washington."
Party loyalists and ideological extremists often prevail in low turnout primaries. But not always. And not on Tuesday.
All three candidates endorsed by Unite Virginia, a state affiliate of Unite America, won heavily contested elections. Two were Democrats running in open seats for delegate, Martha Mugler and Suhas Subramanyam. The other was incumbent Republican State Sen. Emmett Hanger. Each prevailed over competition from their ideological flank in lopsided districts where general elections are forgone conclusions.
---
The significance is not their commitment to a "centrist" label – in fact, these leaders are principled progressives and conservatives – but their shared commitment to finding common ground on issues that will improve the lives of their constituents and championing structural reforms that will make our political process more accountable to the people.
Sign up for The Fulcrum newsletter
Their wins are not just wins for their party, but for all the people of the state.
Take Hanger, for example. He was Republican chief co-patron of a redistricting reform amendment last session in Richmond, which is moving through an arduous process and must be approved by the state legislature in two consecutive sessions before going on the ballot for voter approval. He's also won numerous awards for his effectiveness as a legislator. Yet he faced a far-right primary challenger, in large part, because he had the political courage to work across the aisle to expand Medicaid.
His primary was brutal. Despite being pro-life and pro-Second Amendment, an outside group leafletted the senator's own church parking lot, warning voters that he funnels money to Planned Parenthood "to kill unborn babies," and also canvassed his neighborhood claiming he was coming for their guns.
Unite Virginia spent heavily to defend Hanger, knowing whichever candidate won the primary would be elected in November in the solidly right-leaning district. Thanks in part to this support, in January a statesman and reformer will return to Richmond, where he has signaled a willingness to help organize a new bipartisan caucus to regularly bring together leaders from both parties.
Unite Virginia's successful pilot project offers political reformers a critical electoral strategy to scale for 2020 and beyond: Apply a counter-weighing force to partisan flamethrowers in primaries on both sides – not to influence which party controls government, but to influence which leaders control both parties.
The need and opportunity for proactive engagement in primary elections is only growing because an increasing number of elections are decided in primaries and, for the first time in more than a century, all but one state legislature is controlled by a single party.
As the New York Times recently reported, legislatures have "grown more tense and vitriolic." Republicans and Democrats in the minority are boycotting sessions entirely, as majority parties flex their muscle, instituting ambitions agendas not only to secure policy wins but also to establish political dominance.
As Michael Wear observed of the abortion debates in both red Alabama and blue New York, they were driven by "politicians supported by advocacy groups and moneyed interests whose goal is to attain whatever level of power is necessary to act unilaterally. This is what a representative democracy looks like when stripped of trust, respect, virtue, and sense of community."
Electing pragmatic reformers such as Muglar, Subramanyam, and Hanger can blunt disturbing trends of party tribalism by building bridges across a widening partisan gulf. We saw a similar situation play out in Alaska this year when a group of Democrats, Republicans and independents created a majority coalition, ensuring every bill passed had bipartisan support.
The aim of political reform is good governance and – ultimately – better policy outcomes on issues that impact people's lives, from education to health care.
We must not forget the recipe for good governance requires both the right incentives and the right leaders; that is, both reforms to unrig a broken system andthe leaders who will put people over party.
Reforms like automatic voter registration, independent redistricting commissions, open primaries and ranked-choice voting are all important and necessary. But, by themselves, they are insufficient to cure our politics of growing polarization or deliver policy solutions.
Electoral politics may be more controversial than non-partisan rules changes, but elections matter and leadership matters – especially in the 26 states where citizen-initiated ballot measures are unable to force reform upon our broken system.
Electing strong leaders who are reform-minded and solutions-oriented is an indispensable part of a national strategy to improve our politics and solve our pressing challenges. Virginia has paved a path forward for our movement to follow.